Cloud computing skills are in high demand in today's world. If you have chosen to build a career in cloud, I say a big congratulations to you, as you can be sure of a bright future in the promising field. If you are just looking to get a certification or an extra skill added to your CV/Resume, a cloud computing skill will definitely look really good on it.
The relevancy of cloud is because it has become the very backbone of Information Technology (IT). Digital users can't do without having some form of contact with cloud in their everyday lives. From music, to the use of social media platforms (such as Instagram, Twitter and Facebook) to anything at all that involves data storage, cloud technology remains relevant.
It is one thing to want to get trained in cloud computing, and it is another entirely different thing to know how you can rightly go about getting trained.
If you are looking to get trained in cloud computing, first off, you have to first make up your mind concerning the particular cloud service provider which interests you. Afterwards, you have to pursue a distinct domain.
Picking the first point, the next session will let you know about different cloud service providers.
The Various Cloud Service Providers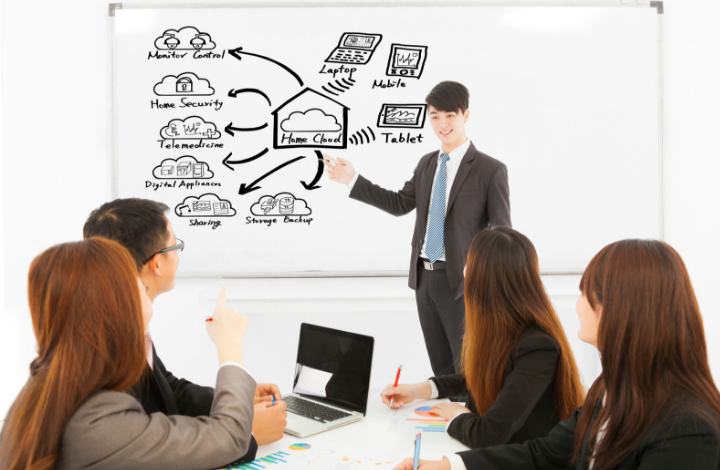 There are several Cloud service providers in the market. However, for your best interest, it is wise to select one of the top three service providers. At the moment, Amazon is the first in the market while Microsoft is the second.
Below is a list of cloud service providers, arranged according to their market ranking:
Amazon Web Services (AWS)
Microsoft Azure
IBM Cloud
Google Cloud Platform (GCP)
Salesforce
Choosing a Domain
After picking a great cloud service provider for you, the next thing is to place your focus on the distinct domains.
Here is a list of some cloud computing domains/roles:
Cloud Operations Engineer
Cloud System Administrator
Cloud Solution Architect
Cloud Technical Architect
Cloud Network Architect
Cloud Security Architect
Cloud Sales Consultant
Depending on your interest, you can choose from any of these roles. They are distinct and technical roles of their own.
Learning Means
Moving on, you would need a means of learning. There are basically two means of learning, namely:
· Study materials
· Online training courses
Study Materials
The internet has a lot of study materials you can use to learn about the domain you have chosen. Asides notes and perhaps powerpoint presentations you can find and read, practice questions for certification exams can also be found online. If I were you, I might also search for opportunities online to pay someone to do my homework, just in case I have too much work on my hands.
Online Training Courses
There are also several free courses on the internet that you can use to have a firm grasp of knowledge on the role you have chosen. Apart from the portals that have free courses on cloud computing, you can also purchase a course on cloud computing from Coursera or Udemy. Depending on the cloud service provider of your choice, you can learn many cloud courses like GCP, Azure and AWS. After taking courses like this, you can take the aws certified solutions architect associate practice exam. You can also get more help with the courses like  online certified solutions architect associate practice exam that come with lab sessions.
The Online Training Courses for the Big Service Providers include:
AWS Certified Solution Architect—Online Training Courses
Hands on Google Cloud Platform (GCP) –Cloud Architect
Architecting Microsoft Azure Solutions
Architecting with Google Cloud Platform
It is wise to use a combination of the means of learning given above, while ensuring the study materials as well as the courses you are doing, indeed match-up.
Conclusion
Online platforms have made things such that all the information we need exists just at our fingertips. Getting trained in cloud comes as easy too.