Pokémon Go brought location-based augmented reality games into the limelight and entranced mobile gamers by alternating them between real and virtual worlds. If you enjoy playing such games, you might want to check out Domination Earth, from the UK startup Epic Dragon. Domination Earth is an augmented reality strategy game that lets you capture places you go to using your phone and build your virtual military empire.
How to Play Domination Earth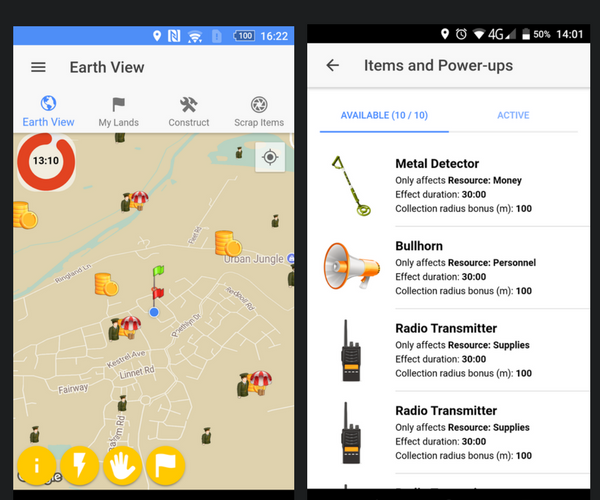 Objective
Your main objective in Domination Earth is to capture lands and build your base or headquarters. To this end, you will recruit your army, collect resources to strengthen it and establish your military might.
Find Resources
The games resources come in 4 forms – money, supplies, personnel and unobtainium. You can find these resources in the real world within a 5KM radius around you. Since all players in the same locality will be able to see the same resources on the map, you'll need to be real quick if you want to grab them before anyone else does.
One cool aspect of the game involves real world item scrapping. All you need to do is scan any item with a barcode (a book, toy, soda can) and you can transform it into a resource you can use in the game.
Establishing your Dominance
Building your base and army is all good except that you'll face threats from invaders and you'll need to form alliances with your neighbors to fight against them.
Chance to Explore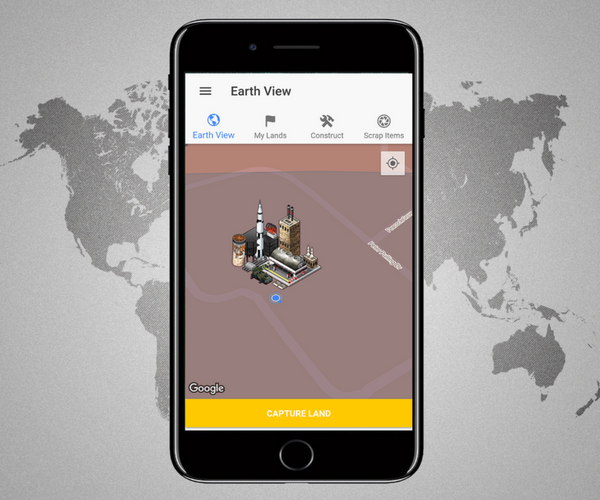 Domination Earth shows up construction resources at various places across the globe. This gives you an opportunity to explore the places around you. If you happen to travel out of town or country, you can still check in and find places to capture and resources to collect. With Domination Earth, there is plenty to do, plenty of places to visit and plenty of fun to be had.
Inspiration
The concept of this game drew its inspiration from the "Swarm" social network (formerly known as Foursquare). It so happened that CEO Dan's friends and relatives couldn't help checking in wherever they went together.
Dan states, "I could never understand the incentive behind just recording all the places you've visited, so I decided to take it to the next level and transform the process of 'checking in' into a full-blown war game! It creates a personalised 'travel log', but also suggests places you would never normally visit, in order to collect valuable resources. Domination Earth enables players to boast of their newly acquired assets on a worldwide scale and build their own personal network of cities, protecting all these conquests. The user with the highest square mileage of captured lands appears as the country's leader on the world map."
If you love location based augmented reality games, Domination Earth is a game you ought to check out. It is free to download and play but also has optional IAPs.
Price: Free |IAPs | Download: iOS | Android |Website: Link
Are you playing Domination Earth? Let us know what you think of the game in the comments!