Watching videos are a great way to pass the time. Even better if you can download it offline and view it at leisure. I've previously covered various utilities and browser extensions to help you download YouTube videos on your PC. Today, I'm going to show you how to download YouTube videos to iPhone and iPad using a free tool called AnyTrans.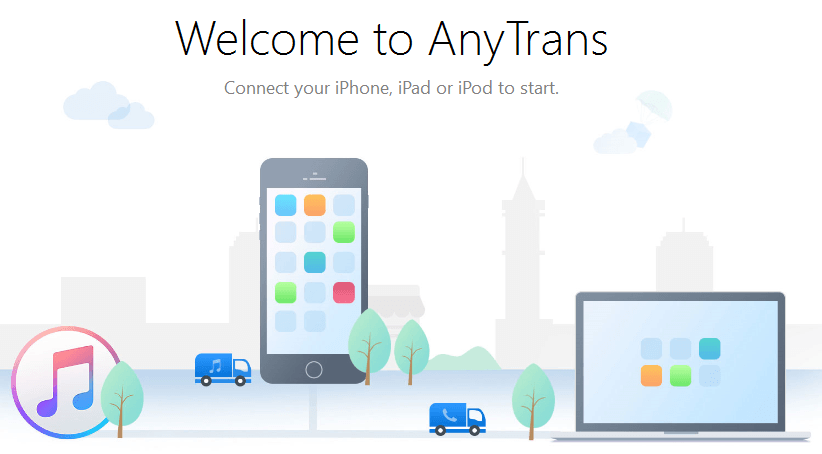 AnyTrans isn't just a YouTube downloader, you can also download videos from Dailymotion, Facebook, and over 900+ online video sites. With iTunes installed on your PC or Mac, moving the videos to your iPhone, iPad, or iPod touch is a breeze. AnyTrans supports almost all video formats including MP4, MOV, MKV, AVI, FLV and it smartly identifies the optimal resolution for download.
Another handy feature of AnyTrans is its ability to share the downloaded videos across devices at the tap of a button or using drag and drop functionality. To use AnyTrans you'll need to make sure that you have iTunes installed on your PC. Let's see how the app helps you download YouTube videos to your iPhone or other iOS device.
How to Download YouTube Videos to iPhone and iPad with AnyTrans
1. Download AnyTrans to your Windows PC or Mac from the official website and install it.
2. If you don't have the Apple iDriver installed, you will be promted to install the same. You can download the latest drivers from the Internet or extract them from iTunes, if you've installed them on your local PC. Then restart your computer.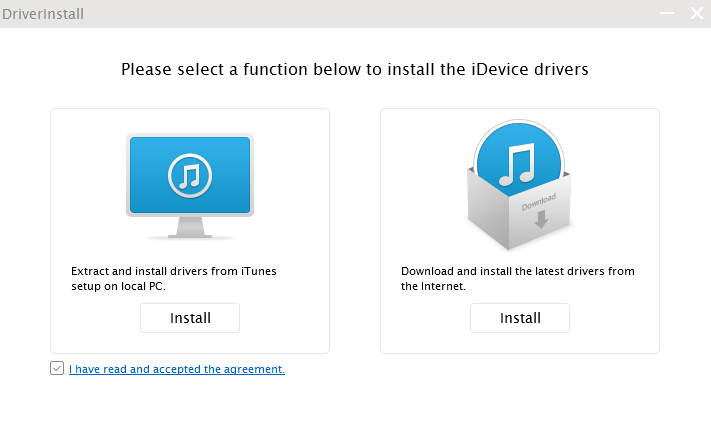 3. Connect your iOS device to your PC using a USB cable.
4. Once the utility opens up, from the top menu, click the Video Download button.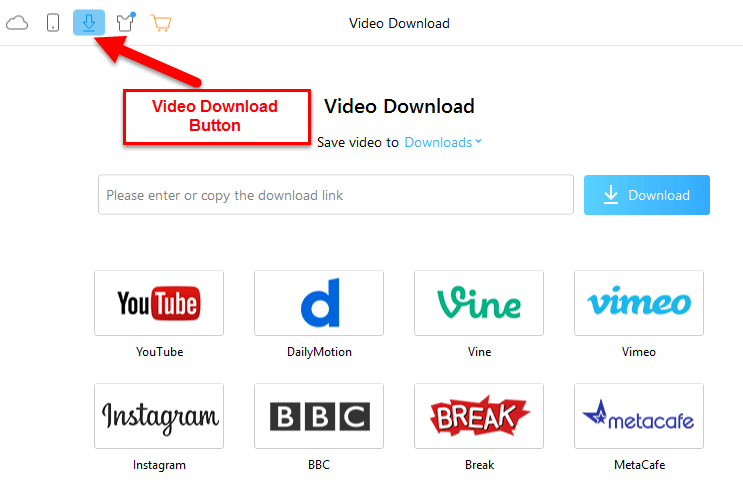 5. This will open up the Video Download page, where you can enter the download link. You can also click the respective icons to go to the video platform and find the download URL.  Once you copy the URL from YouTube, it will automatically get pasted in the appropriate field in AnyTrans.
6. By default, all videos will be downloaded to the Downloads folder. If you want to change the location, click the link just above the URL input field, and change it to another location.

7. Click the Download circle icon at the top right of the screen to access all your downloaded videos.
8. To transfer the videos, you simply need to select the video and click the phone icon.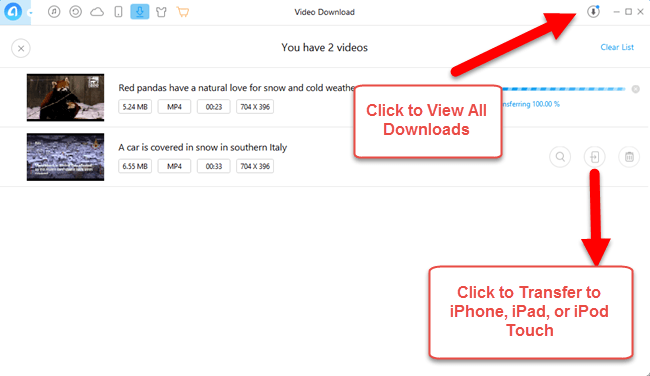 So if you're looking for a way to download YouTube videos to iPhone and iPad devices, consider downloading the free utility AnyTrans.