Softorino a small team of individuals, who have brought powerful solutions to Windows and macOS such as WALTR, and iRingg are out with the latest version of their best-selling YouTube Converter app for macOS called SYC PRO. SYC Pro is an easy-to-use YouTube downloader that comes with lots of great features that makes video downloads a breeze. We take a look at what's new with SYC PRO, so be sure to check it out.
SYC PRO Features
Download Videos from Multiple Sources
SYC PRO lets you to download videos from YouTube. But it doesn't end there. You can also download videos from SoundCloud, Vimeo, and Facebook. The videos can be downloaded as MP4 or MP3 to your Mac, iPhone, iPad, Apple Music/TV library.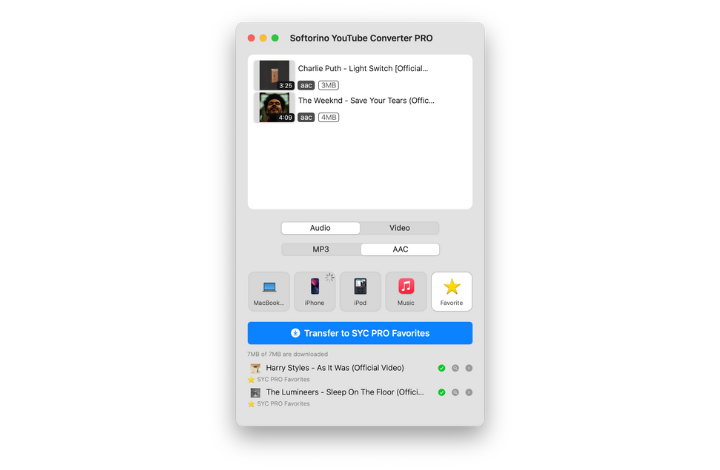 Support for Android
Apart from downloading to various Apple devices, SYC PRO also lets you download YouTube videos directly to your Android device by selecting the SD card location.
Hear YouTube Videos with Siri on HomePod
If you use Siri's services for listening to music on your HomePod, you'll find SYC Pro really helpful. That's because Siri isn't always able to access or play music from YouTube or SoundCloud. With SYC PRO, you can download audio as MP3 or AAC directly into Apple Music. Enable iCloud so that your music is backed up and ready to play and you're all set to enjoy a smooth experience on your HomePod.
Automatic Wi-Fi Connectivity
SYC PRO recognizes every device connected to the same Wi-Fi. This makes it easy for you to download videos to your preferred device.
Edit Metadata for Audio and Video Downloads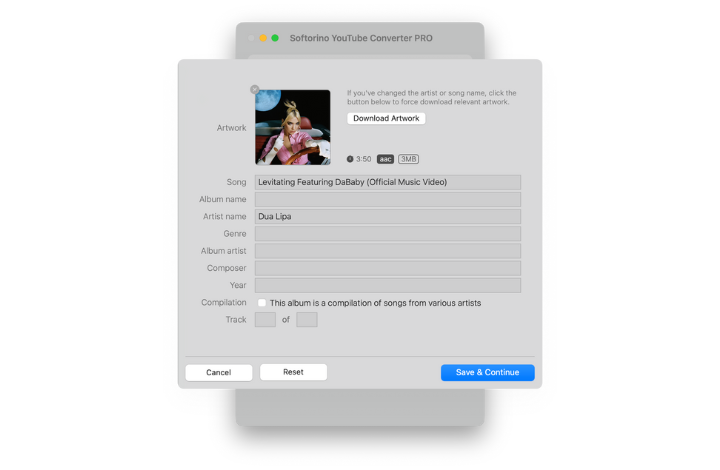 Online videos usually lack proper cover art and descriptions. SYC Pro has a built in metadata editor that can automatically detect and fill in the proper cover art inside the iOS Music app. Or, if you prefer, you can easily edit the metadata yourself easily.
Other Feature Highlights
4K 60FPS Support
Up to 6x faster downloads than SYC 2
Download YouTube Playlists in One Click
Download videos with all subtitles
Supports SoundCloud, Vimeo, Facebook, YouTube Shorts
How to Download YouTube Videos to Your Apple Device
1. Launch SYC PRO and connect your Apple device.
2. Copy the download link to the video.
3. The link will automatically display in the app. You don't have to paste it.
3. Select the download format, the device, destination folder and click Download.
That's it!
Final Thoughts
SYC PRO is a cool downloader because it makes it easy to download videos to any of your Apple devices. It supports all iPhones, iPads, and legacy iPods, so even if you are using an older iteration of the Apple device, you can still use SYC PRO. The app is also ad-free and safe to use.
SYC PRO is available as a yearly subscription for $35. This subscription gives you full access to 15 of their premium apps such as WALTR PRO, iRingg, Folder Colorizer, and more.
Before you make a purchase decision, check out the trial version, which allows you to download any 3 videos for free. If you are satisfied with your user experience, you can take up the subscription.
If you sign up for SYC PRO before Sept 30th (2022) you can claim a launch discount of 60%.
Note: Please ensure that you are aware of the terms of service of each service provider before you download any content. YouTube for instance applies the following restriction in its terms of service.
"You are not allowed to:

access, reproduce, download, distribute, transmit, broadcast, display, sell, license, alter, modify or otherwise use any part of the Service or any Content except: (a) as expressly authorized by the Service; or (b) with prior written permission from YouTube and, if applicable, the respective rights holders; "