EaseUS are one of the leading providers of software solutions for data backup, data recovery and disk management. The company's highly popular product is one that helps quickly recover deleted, formatted, or lost data from your PC, laptop, or removable devices. We have previously reviewed earlier versions of their data recovery software and found them to be a dependable tool. Today we take a look at the most updated version of their software – EaseUS Data Recovery Wizard Free 12.9.1.
Best Reasons for Using EaseUS Data Recovery Wizard Free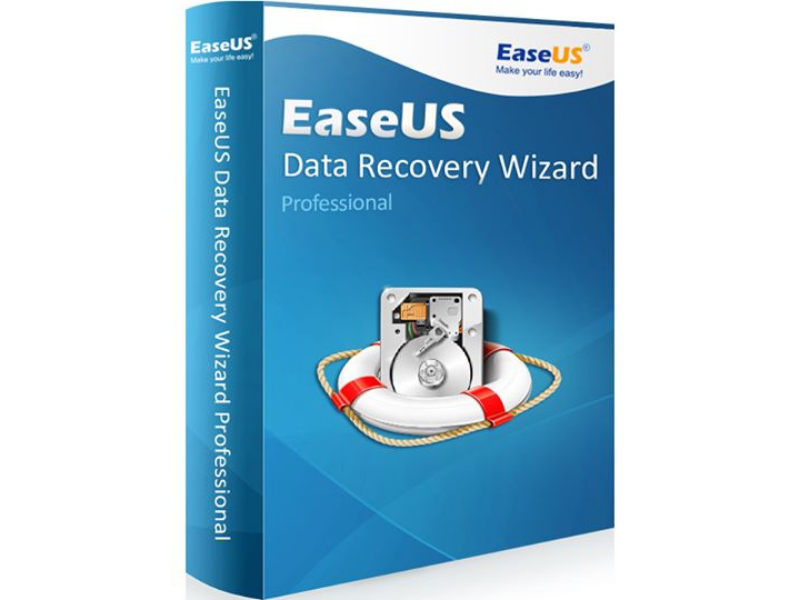 Easily Recover Accidentally Deleted Files
If your computer is hit by a virus or you unexpectedly lose your data, EaseUS Data Recovery Wizard Free 12.9.1 will help you recover up to 2 GB of data easily for free. If you have more data to recover, you can pick up a full license to get the job done.
Retrieve Data Lost After Formatting a PC
If you've lost data after formatting your disk, you can still use this software to recover lost data. That's because data on a formatted disk is not erased.
Recover Data from Emptied Recycle Bin
It is a standard practice to move unwanted files to the Recycle Bin and then completely flush them out later. Sometimes, you can carelessly lose data when emptying the Recycle Bin. EaseUS Data Recovery Wizard Free 12.9.1 makes it possible to retrieve such data for you.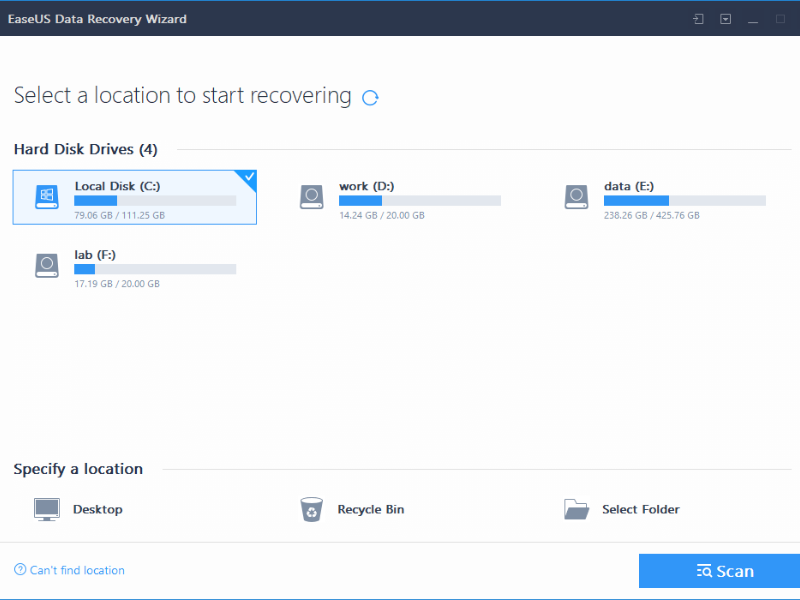 Recovery from Lost Partitions
If the partition on your computer is missing or your system is unable to recognize it, this data recovery software can still recover your data.
Recover from Corrupted Hard Drive
A hard drive corruption doesn't mean you data is dead or lost. You can still find all data stored in it using the EaseUS Data Recovery Wizard.
Recover Files from a Crashed OS
If your Windows operating system crashes for some reason, EaseUS offers a downloadable WinPE bootable media that you can use to start your computer and recover your data. (Available in the Paid version)
RAW Partition Recovery
If your hard disk or partition suddenly becomes RAW and you are unable to access your stored data, EaseUS Data Recovery Wizard will help you get the access back again.
Easy Recovery Process
The EaseUS Data Recovery Wizard interface is simple and intuitive to use. In just 3 clicks you can recover lost data or deleted files. If you are worried about whether you are doing it right, you can check out their handy how-to guide before proceeding with the recovery.
Flexible Scanning Modes
EaseUS Data Recovery Wizard 12.9.1 offers two flexible scanning modes to make the recovery process convenient for you. If you want quick results, you can use the basic Quick Scan option. If you want to search the system in-depth, you can make use of the Deep Scan option.
Preview Files before Recovery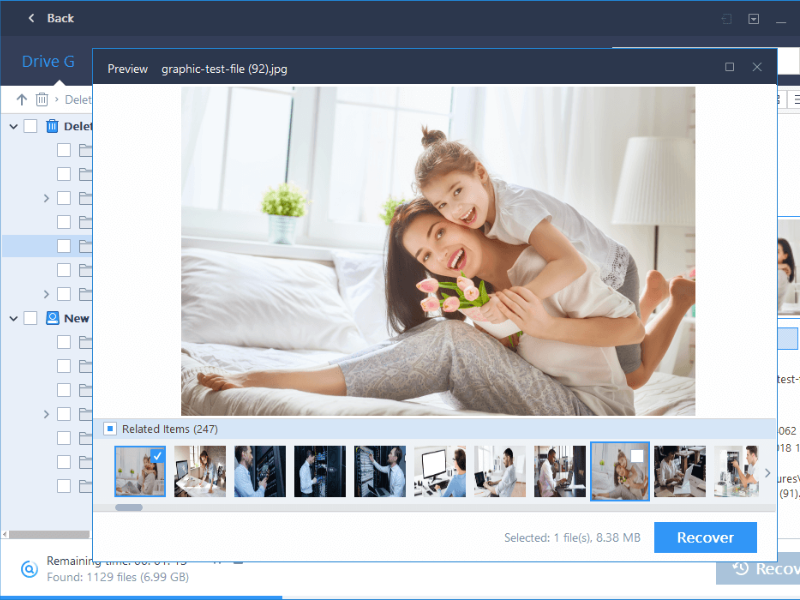 Before you do a final recovery of your data, you can preview the files in a separate window. This way, you can be sure you recover the correct files and don't waste time with incorrect or unnecessary files.
Export and Import Scanning Results
If you need to pause scanning, you can export the scan results and later import them back to continue the recovery process from where you left off.
Supports over 1000 File Types
EaseUS Data Recovery Wizard 12.9.1 lets you recover practically any file type you want. It supports over 1000 file formats relating to documents, archives, graphics, audio, video, and email.
Final Thoughts
EaseUS Data Recovery Wizard Free 12.9.1 has all the essential features you need to retrieve lost data. You can try the software free ( up to 500 MB which can be extended up to 2 GB) and if you feel confident about its working, you can pick up a Pro license which costs $69.95.
A dependable data recovery tool is something every computer owner must have because hardware and software don't always work to 100% efficiency. Owning a dependable software solution like EaseUS Data Recovery Wizard can help you in critical times when your computer lets you down.
Check out EaseUS Data Recovery Wizard 12.9.1 and be sure to check up on what EaseUS customers are saying in their reviews before making up your mind.
If you have used EaseUS Data Recovery software, do share your experience with us too! We'd love to hear how it helped you out!