Smart home accessory maker ecobee has a successor to the popular ecobee4. This next generation thermostat sports a sleek new design with hardware and software enhancements that will make home automation a breeze. If you're looking to upgrade your existing thermostat or looking for one to smarten your new home, check out the ecobee SmartThermostat with voice controls.
Ecobee SmartThermostat – Features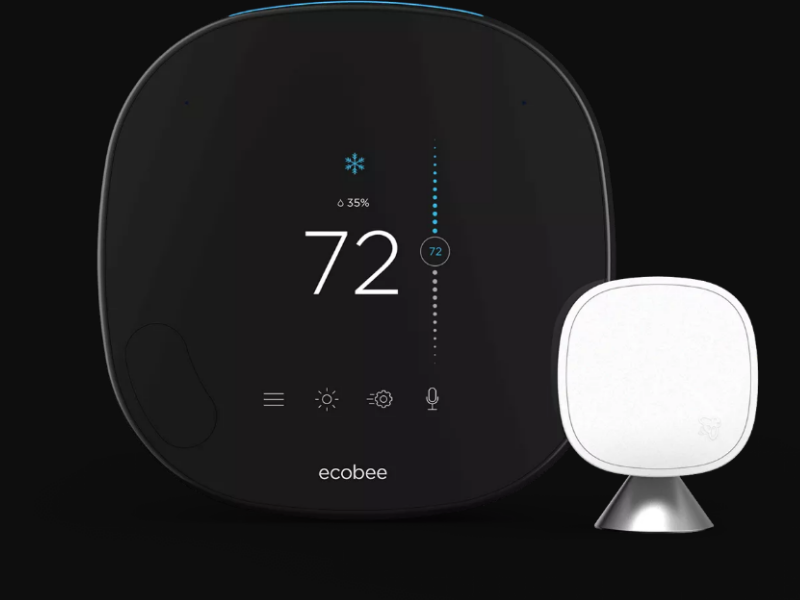 The new 5th gen ecobee SmartThermostat maintains its iconic squircle shape, but with a new look glass finish over its LCD display.  The device features an enhanced touch sensitivity that makes it easier to control.
The thermostat has advanced machine learning capabilities with an AI for improved natural language processing and speech detection. It boasts three times the speed with 2.4 GHz and 5GHz support for dual-band Wi-Fi.
Advanced Sensor Technology
Along with the SmartThermostat, the company is also unlocking a more powerful and refined user experience with its advanced sensor technology, the ecobee SmartSensor. This device has an enhanced wide-angle detection range for optimal motion sensing and temperature detection. The SmartSensor has a five-year battery life and can now be paired up to a range of 60 feet.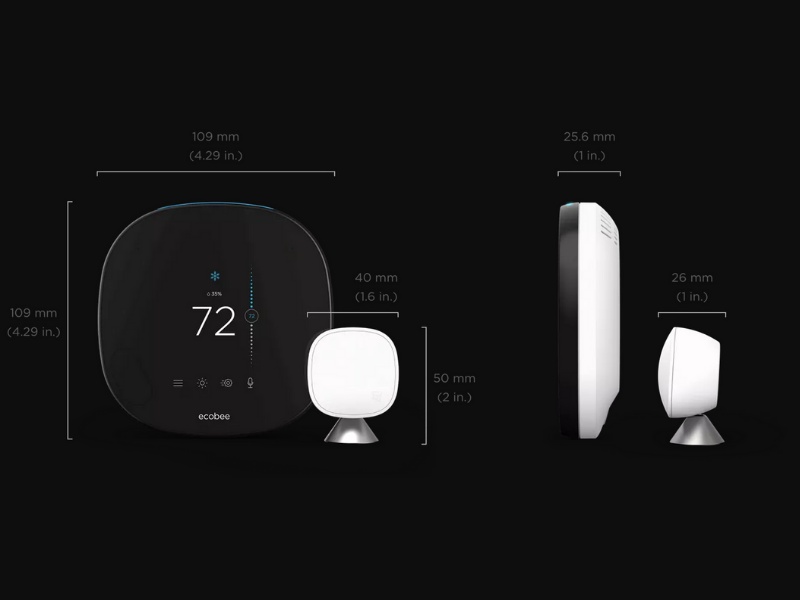 Powerful New Speaker
The ecobee SmartThermostat features a powerful new speaker that has twice the intensity of its predecessor. The sounds are richer with a wider dynamic range. You can listen to podcasts, playlists or news directly from the SmartThermostat or stream it to a high-quality speaker with Bluetooth support. You can enjoy the services of Amazon Music, iHeartRadio, Pandora, TuneIn and Spotify, although there is no support yet for Apple Music  and AirPlay 2.
Intuitive Voice Controls
The SmartThermostat has built-in support for Amazon Alexa and added support for Alexa Calling, Messaging and Drop-in. You can use your voice to control the temperature, make a call, send a message, or connect through other Alexa-enabled devices. It is also compatible with Apple HomeKit, Google Assistant, SmartThings and IFTTT. You can control the SmartThermostat from anywhere with the ecobee mobile app, which is available for iOS, Android and Apple Watch.
Notifications and Reports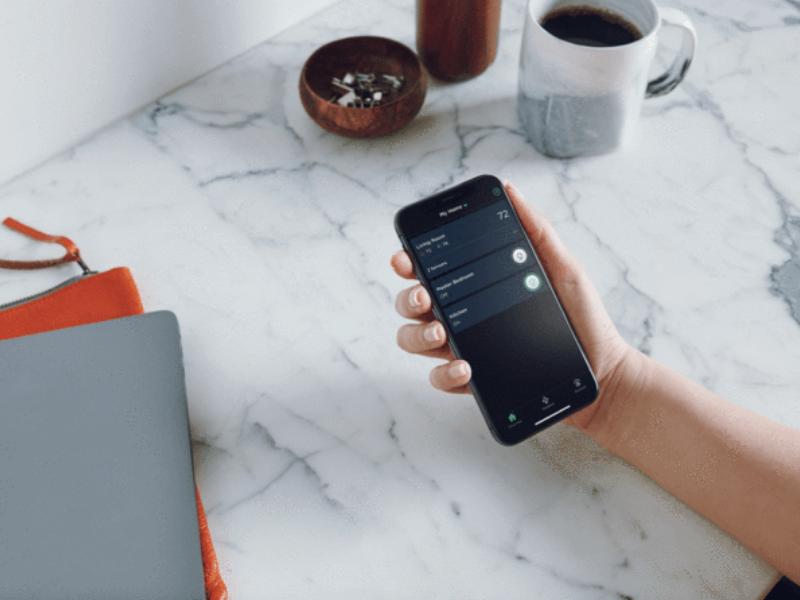 This thermostat shows you how much energy you've conserved each month and gives you valuable insights into your heating and cooling equipment. It also monitors your heating and cooling equipment's performance and notifies you when your system needs servicing or maintenance.
Energy Saving Benefits
ecobee is deeply committed to helping families fight climate change at home. One of the ways to do that is by saving on energy. The sensors detect which rooms are in use and adjusts the temperature accordingly for comfort in those rooms. Over time, the thermostat learns your family's occupancy habits and automatically adjusts the temperature, delivering smarter comfort and resulting in energy savings. With an Energy Star certification, it helps users save up to 23% annually on their heating or cooling costs.
Pricing, Availability and Compatibility
The new ecobee SmartThermostat with voice control ($249 USD) is available for purchase on ecobee.com or through select retail partners like Amazon, Lowes, HomeDepot and Best Buy. Included in the box is one SmartSensor. Additional sensors can be purchased in packs of two for $79. You can find more information on in-home compatibility at ecobee.com/compatibility.
Check out the ecobee SmartThermostat on Amazon