Elgato, the renowned provider of streaming accessories, has recently announced its exciting line of limited-edition Starfield streaming gear. This is specially designed to enhance the gaming experience for Starfield enthusiasts. The Starfield Custom Edition Elgato Wave 3 microphone and Stream Deck will be available on August 31, exclusively through the Elgato store. With their stunning Starfield-inspired designs and advanced features, these new additions are sure to captivate streamers and gamers alike.
Starfield Custom Edition Elgato Wave 3 Microphone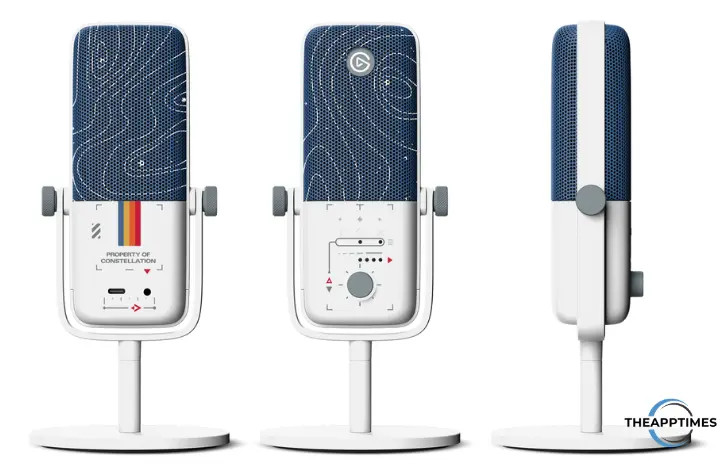 For those looking to upgrade their streaming setup, the Starfield Custom Edition Elgato Wave 3 microphone is a must-have. This robust microphone offers exceptional audio quality and boasts an eye-catching design that perfectly captures the essence of Starfield. Its mechanical and galactic lines, combined with the game's signature colors, creates a visually stunning piece of streaming gear.
Setting up the Elgato Wave 3 microphone is a breeze. This is ideal for both beginners and experienced streamers. The built-in noise shield effectively eliminates unwanted popping sounds, ensuring crystal-clear audio.
The microphone features proprietary Clipguard technology. This intelligently handles audio peaks by rerouting the sound through a secondary signal path at a lower volume. This innovative technology guarantees a seamless streaming experience, where audio distortion becomes a thing of the past.
Starfield Custom Edition Stream Deck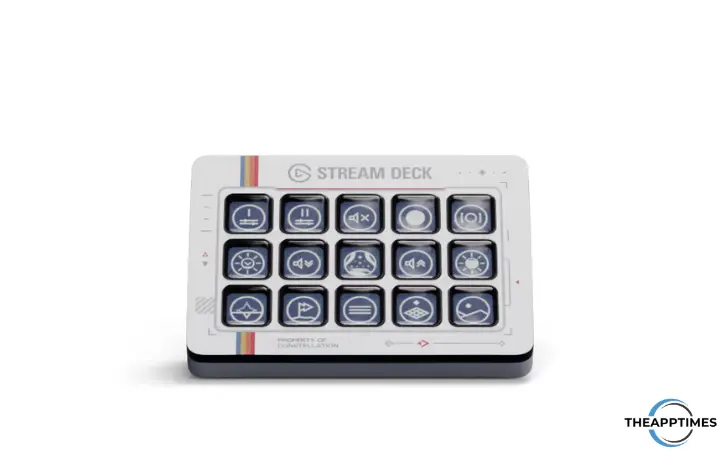 Accompanying the Starfield Custom Edition Elgato Wave 3 microphone is the versatile Stream Deck. This compact physical interface provides streamers with unparalleled control over their streaming workflow. With 15 customizable LCD keys, the Stream Deck allows you to effortlessly manage various tasks, from launching social media posts to adjusting audio settings and much more.
By leveraging the Stream Deck's extensive functionality, streamers can create a truly immersive and engaging streaming experience. Activate audio clips, sound effects, and visual interfaces with a single press of a button. Seamlessly transition to intermission screens or perform other actions that streamline your workflow. The possibilities are endless, and the Stream Deck empowers you to unleash your creativity and take your streaming game to new heights.
Pricing and Availability
The pricing for the Starfield Custom Edition Elgato Wave 3 microphone and Stream Deck has not yet been revealed. But, it's worth noting that the standard versions of these devices are currently priced at $150 each on the Elgato website. Given the limited-edition nature of the Starfield designs, demand is expected to be high among fans of the game. Shipping starts in mid-September.
Other Exciting Starfield Accessories
Elgato's limited-edition Starfield streaming gear is just the tip of the iceberg when it comes to accessories inspired by video games. Gaming enthusiasts can also get their hands on the Starfield Xbox controller, widely regarded as one of the most visually appealing peripherals on the market. With its sleek design and Starfield-themed aesthetics, this controller is a must-have for any Xbox gamer.
Additionally, the Starfield headset offers a stylish and immersive audio experience, allowing players to fully immerse themselves in the game's universe. Designed with comfort and audio quality in mind, this headset is the perfect companion for long gaming sessions and intense multiplayer battles.
Furthermore, Xbox Series X owners can customize their consoles with a Starfield console wrap. These wraps transform the appearance of the console, making it resemble a spaceship avionics module. Available in November, this accessory allows players to showcase their love for Starfield in a unique and eye-catching way.
Conclusion
Elgato's limited-edition Starfield streaming gear offers an exciting opportunity for gamers and streamers to elevate their streaming setups to new heights. The Starfield Custom Edition Elgato Wave 3 microphone and Stream Deck combine advanced features with stunning Starfield-inspired designs, creating a truly immersive and visually captivating experience. Get this limited edition Starfield gear and embark on an extraordinary streaming journey in Starfield!