Anybody with an Android phone will agree with me that launchers go a long way in enhancing the user interface. Anybody with an Android phone who has used a number of launchers will also agree with me that there are launchers which are too complex to the extent of only adding problems to the phone and users. However, anybody with an Android phone who has found a well-designed launcher will agree with me that launchers can bring the needed makeover to a phone's user interface. Where does Solo Launcher lie in these two categories of launchers? Read on to find out.
Solo Launcher App Review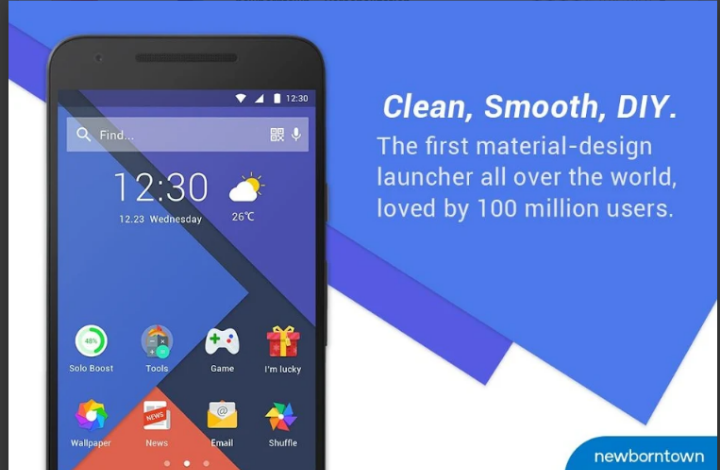 Solo Launcher simply tries to add some spice to your phone's user interface without making the process of using the phone too complex. It's easy to use and very intuitive. It gives the user access to hundreds of wallpapers, themes and widgets. On top of these, Solo Launcher stands out from many other launchers by going a step further to provide nine gestures that you can use to give commands to your phone. It's also as good as your phone's default user interface because it will partner seamlessly with Google services to ensure that you don't face any problems as you try to use these services.
Needless to say, you must have a supported android device before you can use Solo Launcher. To check if your device is supported, you need to visit the app's page on the android play store by clicking here. You will be able to see the latest information concerning the app under "Additional Information". Check if the latest version of this launcher supports your version of Android and if you have sufficient memory. If you do, you can go ahead and install it just like you would for any other app.
From there, you need to set Solo Launcher to be your default launcher then you will be in a position to fully enjoy this launcher's features. If you are running on Android 4.3, you may find that the app creates a notification on the notification bar saying "Solo Launcher is Running". To eliminate this, just go to the launcher's settings and under 'About', you will see a checkbox for "Keep in Memory". Uncheck this checkbox and you will be good to go.
In addition to being a free launcher that gives an ad-free experience, Solo Launcher stands out from many (if not all) of the free launchers available on the Google Play Store. The most impressive and unique feature available with Solo Launcher is the ability to hide apps from the main menu. This way, you will be able to have a private list of apps that will be accessible to only you. There's also the option of grouping your applications in the app drawer. You can choose to go with tabs or even folders.
This Android launcher also shows the number of unread messages in conversations and on the messaging app. This way, you will be able to see at a glance the number of people who are looking for you. Unfortunately, Solo Launcher can't be set as the default launcher in rebuilt devices like the Xiaomi or Alcatel. Hopefully the developers will do something about it in the next version. That aside, the app is a must have if you are looking for amazing transitions and wallpapers.
Get Solo Launcher from Google Play