The Amazfit Bip 5 smartwatch is a feature-packed wearable device that offers a wide range of functionalities to enhance your lifestyle. From tracking your fitness activities to providing timely notifications, the Bip 5 is designed to keep you connected and motivated throughout the day. We take a look at all the features of the Amazfit Bip 5, including its watch faces, supported languages, health features, battery life, water-resistance, and Android compatibility. If you are thinking about buying a smartwatch, take a look at what the Amazfit Bip 5 has to offer.
Top Features of the Amazfit Bip 5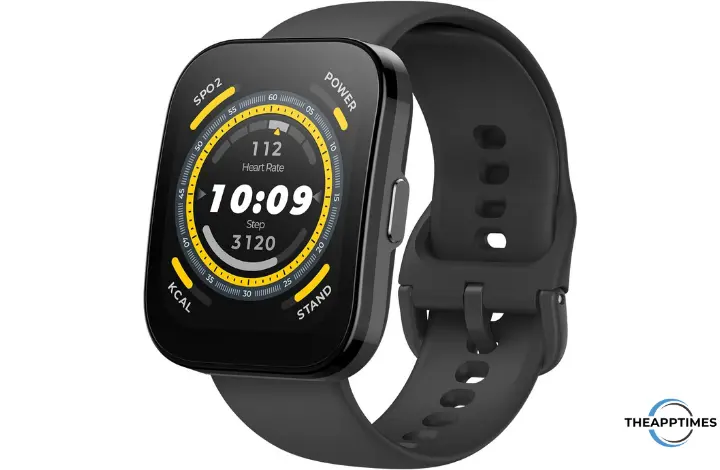 Watch Faces for Every Style
The Amazfit Bip 5 offers a wide selection of watch faces to suit your personal style and preferences. With over 50 watch faces available at launch, you can customize your smartwatch to match your outfit, mood, or occasion. What's more, the Bip 5 continues to expand its watch face library, with 20+ new options being added via updates. Whether you prefer a classic analog design or a modern digital display, the Amazfit Bip 5 has a watch face for everyone.
Multilingual Support and Activation
The Amazfit Bip 5 is designed to cater to users from various countries and regions. It offers support for 15 countries/regions and 14 languages, ensuring a seamless experience for users around the world.
Stay Updated with Morning Updates
You can start your day right with the Amazfit Bip 5's morning updates feature. By setting your preferences in the Zepp App or the watch settings, you can receive timely updates on various aspects of your day. The currently supported morning update content includes weather, battery status, sleep data, schedule reminders, PAI (Personal Activity Intelligence) score, menstrual cycle tracking, and yesterday's activity summary. With these morning updates, you can stay informed and plan your day effectively.
Convenient Membership Card Storage
The Amazfit Bip 5 simplifies your daily transactions by allowing you to store your membership cards directly on your smartwatch. You can add a maximum of 20 membership cards to the same account. The Bip 5 supports various types of codes, including Code 128, Code 39, UPC A, EAN 13, EAN 8, and QR codes. This is a convenient option to keep your frequently used membership cards accessible on your wrist for hassle-free transactions.
Accurate Workout Recognition
The Amazfit Bip 5 comes equipped with a workout recognition feature that automatically detects and tracks your physical activities. However, the accuracy and sensitivity of this feature may vary from person to person. It depends on factors such as your posture during the workout and your proficiency in performing the exercises. Short workout durations or frequent changes in posture may not trigger the automatic recognition feature.
Positioning Services and Environmental Factors
While the Amazfit Bip 5 offers a range of advanced features, it does not support indoor positioning services. The speed and accuracy of positioning can be influenced by the surrounding environment. The number of satellites connected simultaneously and specific satellite connections may vary depending on your location. Usually the performance of positioning services may be affected by factors such as tall buildings, dense foliage, or adverse weather conditions.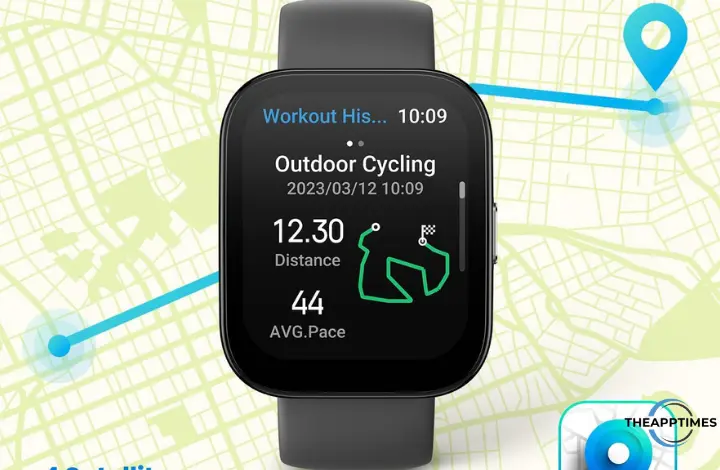 Live Sports Data Broadcast in English
Sports enthusiasts will appreciate the Amazfit Bip 5's live sports data broadcast feature. This function provides real-time updates on sports events and supports English voice broadcasts. You can stay up to date with the latest scores, game highlights, and player statistics, all conveniently delivered to your smartwatch. Whether you're a fan of soccer, basketball, tennis, or any other sport, the Bip 5 ensures you never miss a moment of the action.
VO? Max Measurement for Outdoor Running
If you're an avid runner, the Amazfit Bip 5 offers a valuable metric to track your fitness progress. The VO? Max measurement is a key indicator of your cardiovascular endurance and aerobic fitness level. However, this works only within the Outdoor Running mode. By monitoring your VO? Max, you can gain insights into your fitness level and set goals to improve your overall performance.
App Availability and Regional Variations
The availability of apps on the Amazfit Bip 5 may vary depending on your country or region. Certain apps and features may be restricted or exclusive to specific markets. It's important to check the app store availability and regional restrictions before purchasing or relying on certain app functionalities. Additionally, ensure that your smartphone device is compatible with the Amazfit Bip 5 and meets the necessary system requirements.
Advanced Heart Rate and Blood-Oxygen Monitoring
The Amazfit Bip 5 offers 24-hour monitoring of heart rate and blood-oxygen saturation (SpO?) levels. To enable heart rate monitoring, activate the Auto Heart Rate Monitor feature in the Zepp App and set the minimum measurement interval to 1 minute.
You can customize the abnormal heart rate alerts and preset values in the Zepp App for personalized monitoring. For blood-oxygen saturation measurement, wear the watch tightly, one finger-width from the wrist, and keep your arm still for accurate results.
You can set SpO? alerts to notify you if the detected rate falls below a specific preset value. This can also be adjusted in the Zepp App. It's important to note that movement and environmental factors can affect the speed and accuracy of heart rate and SpO? monitoring.
Comprehensive Sleep Tracking
The Amazfit Bip 5 offers comprehensive sleep tracking capabilities to help you understand and improve your sleep quality. It can record your night's sleep as well as naps that last more than 20 minutes. To track sleep breathing quality, enable the Sleep Breathing Quality feature in the Zepp App or the watch's sleep settings. By gaining insights into your sleep patterns and breathing quality, you can make adjustments to improve your overall sleep health.
Enhance Your Fitness with PAI Score
The Amazfit Bip 5 introduces the Personal Activity Intelligence (PAI) score. This is a fitness metric that takes into account your heart rate and activity levels to provide a comprehensive assessment of your overall health. The HUNT Fitness Study, revealed that maintaining a PAI score of 100 or higher can lower the risk of hypertension, heart disease, and type-2 diabetes. To use this function, you need to enable all-day heart rate monitoring on your Amazfit Bip 5.
Battery Life and Usage
The battery life of the Amazfit Bip 5 can vary depending on various factors such as settings, operation conditions, and usage patterns. The battery can last up to 10 days with typical usage. When the battery eventually runs out, it can be fully charged in about 2 hours.
Water-Resistance and IP68 Rating
The Amazfit Bip 5 boasts an IP68 rating, indicating its water-resistance for up to 1.5 meters. While the smartwatch is suitable for splashes or snow, make sure you remove it when taking a hot shower, swimming, or entering a sauna.
Prolonged exposure to steam and water can affect the seal and compromise the water-resistance of the device.
Android Compatibility with Zepp App
Make sure you install the Zepp App on your Android smartphone to enjoy seamless compatibility with your smartwatch. You can get the the full functionality of the smartwatch, with Zepp App version 6.10.0 or higher installed on your Android. This version ensures optimal performance and access to all the features and settings of the Amazfit Bip 5.
What Top Reviewers are Saying About the Amazfit Bip 5
CNET: The Amazfit Bip 5 is not as slick or polished as some high-end smartwatches, but it is an easy choice for the best smartwatch bargain out there.
Gadgets and Wearables: The Amazfit Bip 5 is a good value for money, providing basic and functional features such as GPS, heart rate tracking, and basic notifications from your phone.
Conclusion
The Amazfit Bip 5 is a versatile smartwatch that caters to your fitness, lifestyle, and connectivity needs. With its array of features, the Bip 5 offers a comprehensive experience for users.
Whether you're a fitness enthusiast, a tech-savvy individual, or someone looking to streamline their daily activities, the Amazfit Bip 5 has something to offer. Embrace the power of this smartwatch and elevate your lifestyle to new heights.