Xiaomi has always been known for delivering affordable yet feature-packed products, and their Smart Band lineup is no exception. With the recent announcement of the Xiaomi Smart Band 8 Pro, the company takes fitness tracking to a whole new level. Building upon the success of its predecessor, the Smart Band 7 Pro, Xiaomi has introduced several notable upgrades to the latest model. In this article, we check out the exciting features, design enhancements, pricing, and availability of the Xiaomi Smart Band 8 Pro.
Features of Xiaomi Smart Band 8 Pro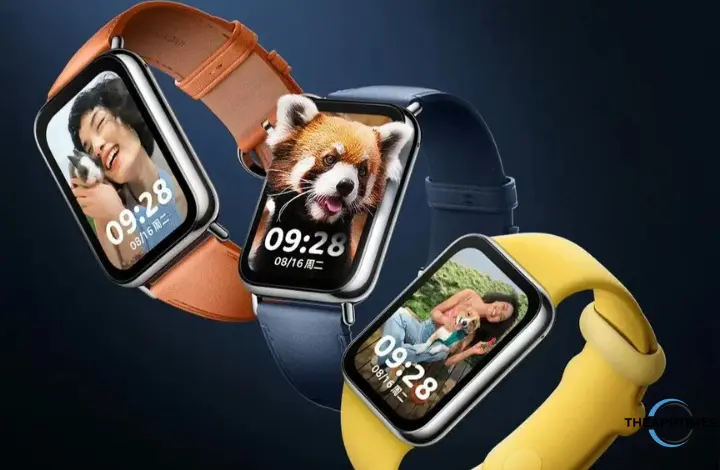 A Sleek and Functional Design
The Xiaomi Smart Band 8 Pro retains the sleek and stylish design of its predecessor, with a slightly larger OLED screen. With a screen size of 1.74 inches, users can now enjoy a more immersive viewing experience. The metal-coated frame adds a premium touch to the overall design. Additionally, the quick-release straps allow for easy customization and effortless swapping between different bands.
An Enhanced User Interface
Xiaomi has taken full advantage of the larger display on the smartwatch by introducing new widgets and an improved user interface. The new variety of widgets provide quick access to features like activity tracking, payment options, and media playback. The new watch faces and wallpapers allow you to customize your Smart Band according to their style and preferences.
Extended Battery Life
One of the standout features of the Xiaomi Band 8 Pro is its extended battery life. With a larger battery capacity of 289mAh, the Band 8 Pro boasts an impressive two-week battery life. Even with the always-on display enabled, users can still enjoy up to six days of uninterrupted usage. This means fewer interruptions for charging and more time for tracking activities and achieving fitness goals.
Comprehensive Health and Fitness Features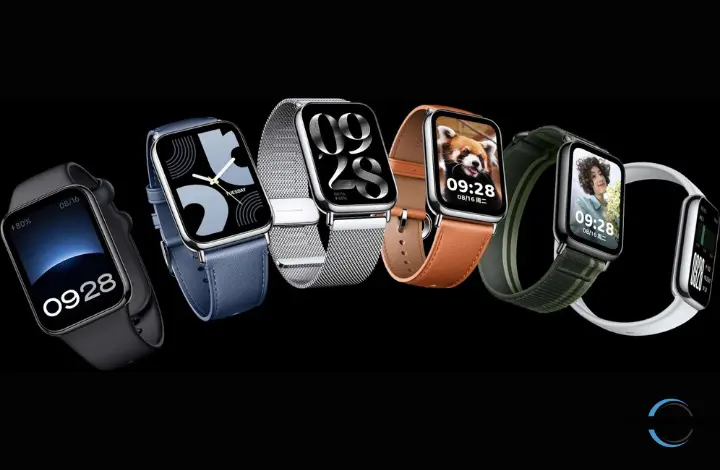 The Xiaomi Band 8 Pro goes beyond just being a fitness tracker. It offers a wide range of health and fitness features that cater to the needs of all types of users. The integrated GPS allows for accurate tracking of outdoor activities. The 150 plus sports modes lets you to easily monitor your performance across various exercises and workouts.
One innovative feature of this fitness wearable is the ability to view a replay of your activity overlaid onto a map. When you go for a run or explore a new hiking trail, you can see a visual representation of your route. This will help you analyze your performance in real-time.
The Band 8 Pro also includes warmup and stretching guidance. This will help prevent injuries and maximize the effectiveness of workouts.
Advanced Health Monitoring
Health monitoring is a crucial aspect of any fitness tracker, and the Band 8 Pro excels in this area. With heart rate tracking and SpO2 monitoring, you can keep a close eye on your cardiovascular health and blood oxygen levels. Sleep tracking allows users to gain insights into their sleep patterns and make necessary adjustments to improve sleep quality.
Another noteworthy feature is stress tracking, which provides users with an indication of their stress levels throughout the day. By being aware of stress triggers, users can take proactive steps to manage and reduce stress for a healthier lifestyle.
Seamless Integration and Connectivity
The Xiaomi Smart Band 8 Pro offers seamless integration with smartphones. This will allow you to always stay connected and receive notifications directly on your wrists. With NFC support, you can conveniently make payments using the watch, eliminating the need to carry cash or cards. This comes in handy during workouts or when going for a quick jog without the need to carry a wallet.
Pricing and Availability
The Xiaomi Smart Band 8 Pro is currently available in China, with a starting price of 399 yuan (~$55). For those looking for a touch of luxury, a model with a leather strap is also available for 449 yuan (~$62). The global availability of the Smart Band 8 Pro has not been officially announced. But, based on the launch pattern of its predecessor, the Band 8 Pro is expected to make its way to international markets in the coming months. In the meantime, you can consider the Xiaomi Smart Band 8 as an affordable alternative to kickstart your fitness journey.
Conclusion
The Xiaomi Smart Band 8 Pro sets a new benchmark for fitness trackers, combining affordability with a plethora of advanced features.
With its larger screen, extended battery life, comprehensive health and fitness tracking capabilities, and seamless smartphone integration, the Band 8 Pro is a versatile companion for users of all fitness levels.
While currently available in China, it won't be long before the Smart Band 8 Pro reaches global markets, providing users worldwide with an exceptional fitness tracking experience. Stay tuned for updates and be ready to take your fitness journey to the next level with the Xiaomi Smart Band 8 Pro.