Every Android version has been named based on a sweet or treat. But as succulent as it seems, do not underestimate the prowess of Android. Occupying 22.7% of market share, find out how the Android OS versions have evolved since its inception and  and what each version has to offer in terms of updates and upgrades.
Evolution of the Android OS Versions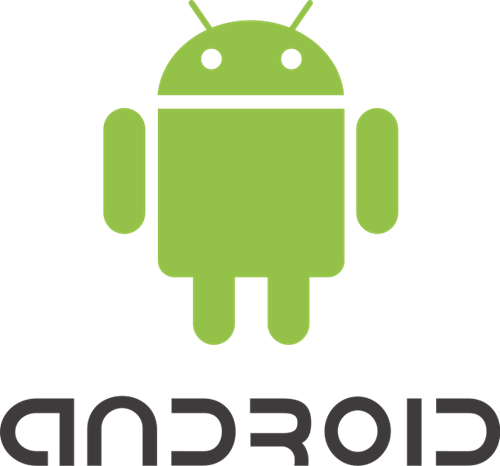 Android 1.0
HTC Dream (G1) launched the first Android device with this platform. It  offered loads of features and the later versions inherited all apps with lesser bugs and more updates. Features of Android 1.0 included:
Introduction to the Android market to download apps and updates
Ability of the browser to zoom and pan full HTML and XHTML pages, plus open multiple web pages; multiple folder grouping onto one home screen; POP3, IMAP4, and SMTP supportive email servers
Gmail, Google Contacts, and Google Calendar synchronization (through G Sync) with Gmail apps, People apps, and Calendar apps, respectively
Google Maps for GPS and Google Search for web browsing
Voice dialer that helps dialing/placing calls without typing name or phone number
YouTube, Wi-Fi, Bluetooth support
Cupcake 1.5
The Android 1.5 also known as the Cupcake was seen with:
Animated screen transitions; copy, paste feature to web browser
Stereo support with auto pairing for Bluetooth
User pictures could be added to phone numbers of favorite contacts
Support for widgets and third-party virtual keyboards
Donut 1.6
The Android 1.6 SDK, otherwise called, Donut had numerous features, such as:
Multi-lingual speech synthesis engine with voice- or text-entry search enhanced to include the web, history, and contacts
Fully integrated camera, camcorder, and gallery with faster camera access and multiple photo deletion
Support for WVGA screen resolution
Éclair 2.0/2.1
Also called Android 2.0 SDK, some of the updates included:
Support for HTML 5.0, Bluetooth 2.1, and G Maps 3.1.2
Ability to tap contacts, call, SMS etc.; expanded account Sync; exchange email support
Numerous camera features; optimized hardware speed and a revamped user interface
Froyo 2.2.x
Android 2.2 or Frozen Yogurt or simply called Froyo, featured:
JIT compiled speed improvements
USB tethering, Quick-switch, Adobe support
C2DM service and push notification
Alphanumeric passwords, extra-high-PPI screens and apps installation to expandable memory
Gingerbread 2.3.x
The Android 2.3, codenamed "Gingerbread" featured:
Updated UI, more sensors, enhancement for game developers
Support for NFC, WebM, multiple camera, high-screen resolution, and download manager
Enhanced browsing, updated apps, greater speed, power management
Honeycomb 3.x
The Android 3.0 was the first tablet-only Android OS released in 2011. It featured:
Holographic UI
Added action, system bar
Simplified multi-tasking, redesigned keyboard
New two-pane contacts and email UI
Hardware acceleration, multicore processor support, and encryption capacity of user data
IceCream Sandwich 4.0.x
This Android 4.0.1/4.02/4.03/4.04 is newest mammoth of Android so far, because of:
Amplified speed and performance; improved apps access
New hardware accelerated UI with virtual buttons, face unlock, and auto sync.
Improved camera, built-in photo editor, and longer video recording
Refined screen resolution with smooth rotation
New APIs for developers with better processor and memory
Through customer service number, other features and technical queries can be guided.
As you can see the Android OS versions have become better with time and one hopes that future updates will make the Android the best in the mobile space.
Author Bio
This is a guest post by Mike. You can catch Mike at @thetechlegend