If you look closely at any successful marketing material, you will notice that images play a very significant role. A picture of a very pretty lady drinking a cool cola on a hot sweaty desert will have you craving for that drink, even if you're nowhere close to the desert.
The power of images to seduce you into making a purchase is immense. That's why even websites that churn out dreary content such as newspapers or blogs add attractive images to their stories. But obtaining high quality professional photos is not something everyone can afford, and that's where royalty free stock photos fill in the void.
A common misunderstanding when it comes to royalty free stock photography is the conception that the images are free. On the contrary, they're not. It is only the royalty component associated with such photos that is free. Users have to download it on payment of a small fee but can use it multiple times. In this post, I take a look at some of the sites that offer the best free downloadable stock photos for your projects.
Top Sites Offering Royalty Free Stock Photos
The websites are not listed in any particular order of importance.
Pikwizard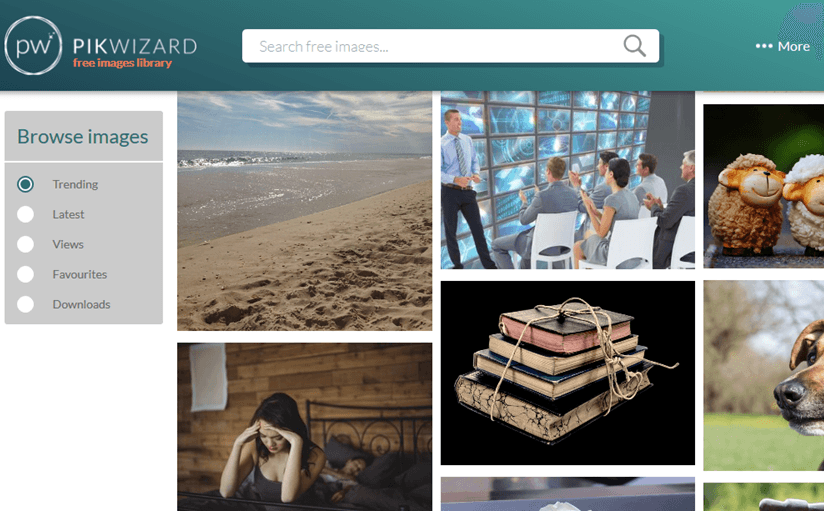 If you are looking for some free stock images for your blogs or projects, check out the new kid on the block – Pikwizard. The most striking feature of Pikwizard is the huge variety of people-centric photos available for download. Photos that feature people are in great demand and are often pricey.
Pikwizard's collections on the other hand are completely free to download. You only need to give due credit to the author of the works. You can also personalize the images you download from the site on their premium graphic design software Design Wizard and create professional images in minutes – perfect for use in your social accounts.
Can Stock Photo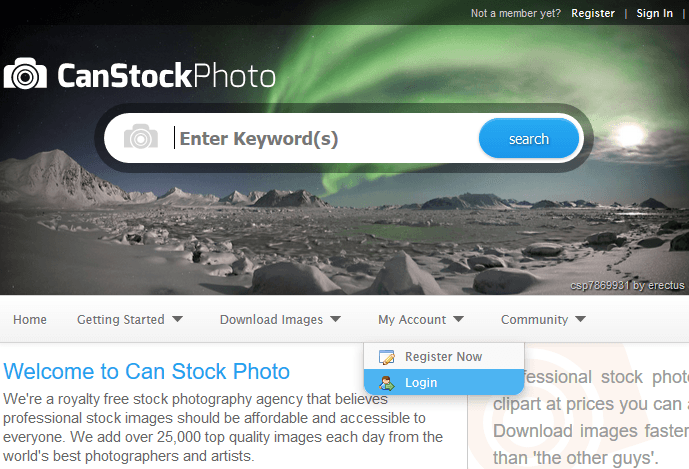 If you are looking for flexible pricing plans and one that is incredibly affordable, take a look at Can Stock Photo. You can do instant purchases without going through any registration formalities or you can become a member and buy credits or subscription packages depending on your needs. As far as the photo collection goes, Can Stock Photo has over 25 million professional royalty-free stock photos on a variety of topics. Apart from photos, clipart and illustrations, the Can Stock also has a good collection of HD quality videos. Definitely worth checking out!
iStockPhoto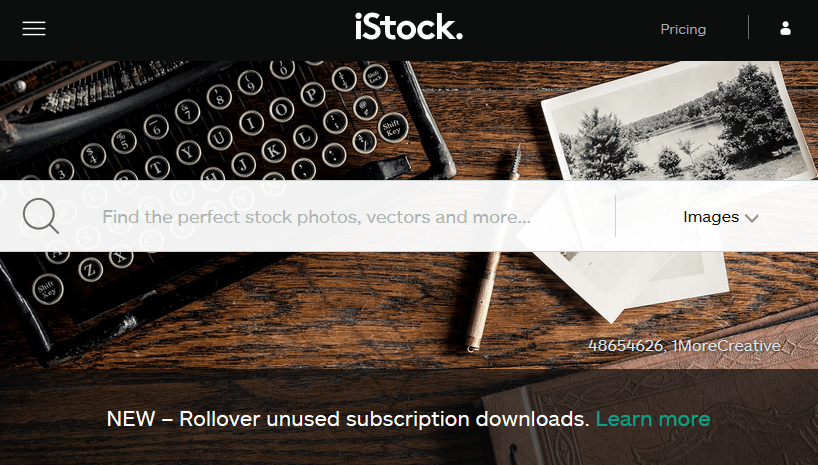 Apart from royalty free stock photos, the site offers illustrations, video and music files. iStockPhoto works on a credits system. That means instead of buying images directly, you buy credits. Credits are prepaid packs that offer a certain number of image downloads for a particular price. iStockPhoto credit packs are priced as low as$13.99 for 8 credits all the way up to $1,465 for 1000 credits.
If you need images on a long term basis, you can go for a subscription plan. the iStockphoto subscription plans allow you to set your daily credit limit and choose between a 3 month, 6 month, or 12 month subscription plan. iStockPhoto also offers tools such as an iPhone app, a WordPress plugin, and a Microsoft Word plugin for 2007 and 2010 versions.
ShutterStock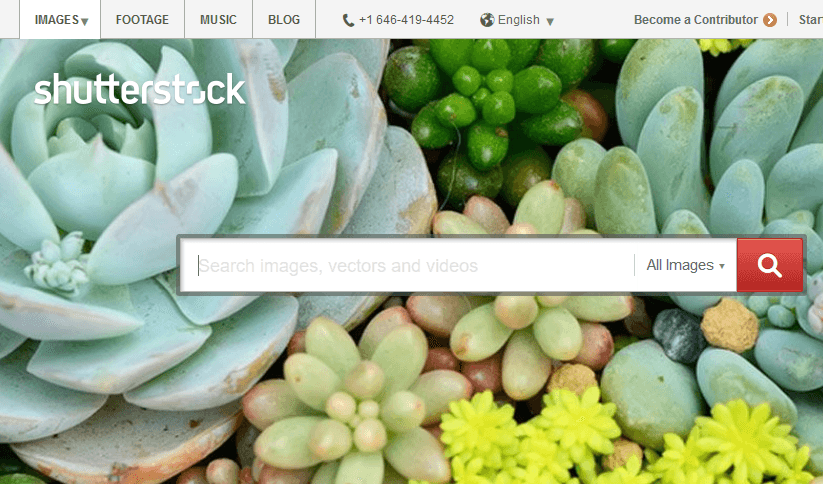 Images on demand let you download images any time up to one year. If you want any JPEG size and vector images, you pay $49 for 5 downloads or $229 for 25 downloads. If you want only small and medium JPEG sizes you can download 12 images for $49 and 60 images for $229. Enhanced subscriptions enable you to download TIFF, JPEG and Vector Sizes any time up to one year but 2 downloads cost $199, 5 downloads cost $449, and 25 downloads $1,699.
ShutterStock's pricing makes it a more ideal proposition for small businesses running several projects. Users who wish to purchase fewer stock images are better off trying other options.
ThinkStock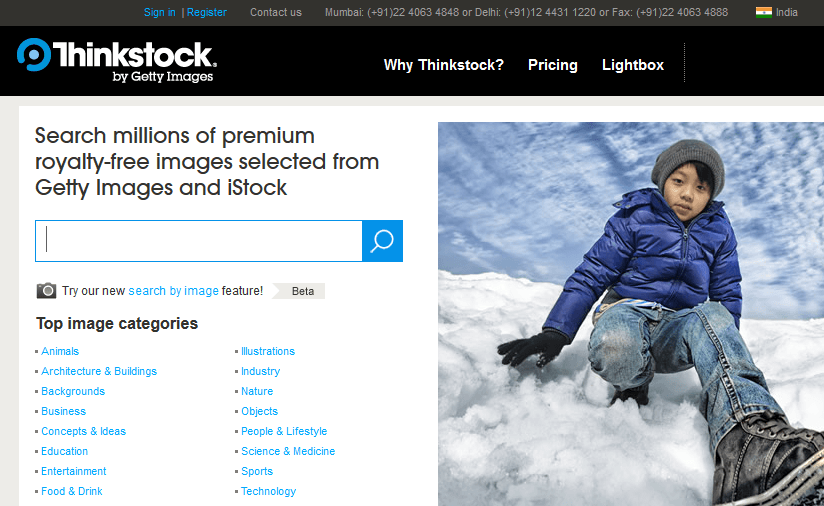 s
ThinkStock offers royalty free stock photos, vectors and illustrations from its partner sites Getty Images, iStockphoto, and Jupiterimages. They also offer prepaid image packs from 5 downloads to 250 downloads ranging from just under $100 to $ 1360. Subscription plans let you download 25 images a day for 1 month for $ 270 to a yearly subscription of about $2100.
ThinkStock also offers flexible billing in 4 to 12 easy payments for subscription services. ThinkStock is still pretty expensive, but offers all file sizes with their subscriptions and lets you access images from 3 leading providers.
Fotolia
Fotolia offers royalty free stock photos, vectors, videos and logos at extremely affordable rates and is one of the services I occasionally use. Credit packs range from $14 for 10 credits up to $7000 for 9400 credits. The coolest feature of Fotolia is that you can even create your own credit pack and pay according to your convenience.
Fotolia's subscription plans are also highly flexible. You can choose a single-user, 3 user or unlimited user option to download 5 to 5000 images for 1 month, 3 months, 6 months or a year from prices as low as $20 to $204. There's also a daily subscription plan where you can download from 25 to 500 images ranging from $249 to $2361.
Fotolia also offers a desktop app to help you find the right stock images from your desktop; plus a Microsoft Word and Adobe plugin for quicker and efficient search for images from the respective applications.
DepositPhotos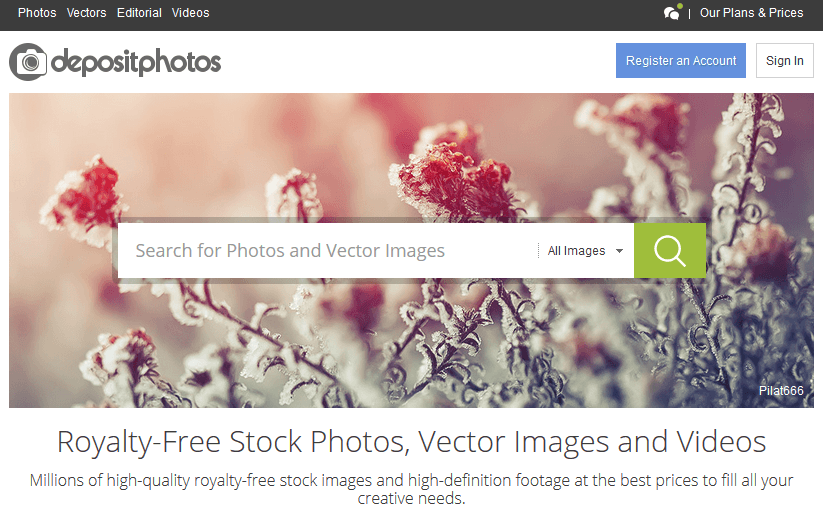 DepositPhotos offers premium royalty-free stock photos, illustrations and vector images. The site offers both prepaid credits and PRO subscription plans. Minimum pricing for credits are $50 and just like Fotolia, you can even choose a custom credit plan. You can download photos, vector images and videos of any size any time for up to one year. Pro subscription plans start with $69 for 1 month (5 images daily download limit) and extends all the way up to $649 for a one year plan. DepositPhotos is also promoting a special offer for bloggers and website owners who can get a free subscription for promoting DepositPhotos. Content sponsorships are also available.
Storyblocks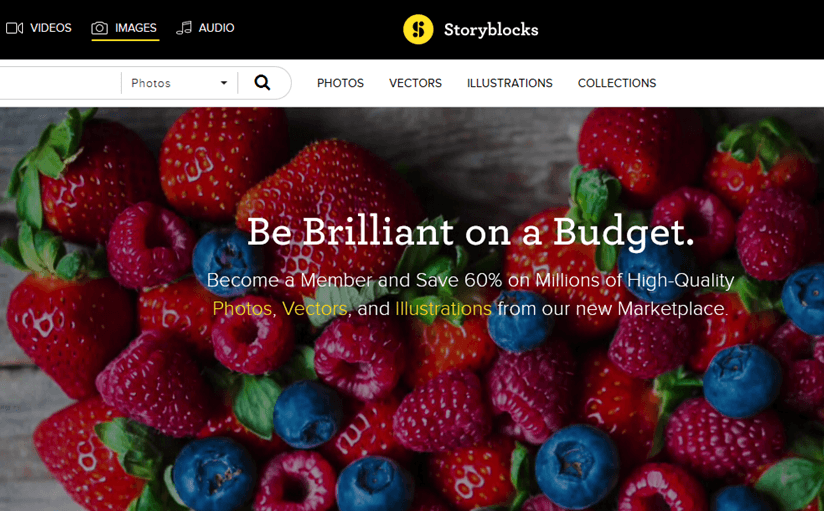 Storyblocks is not a widely known service and until recently only had a small collection of stock photos. It is our preferred go-to place for premium images simply for its affordability. Although there aren't as many images as I would have liked to see, there are new photos, illustrations, vectors, and other design elements added on a regular basis and despite some frustrations, I still find great value for price.
There are really tons of websites that offer royalty free stock photos. I hope this post helps you in your search for an economical and professional image provider for your blog or business.
Let us know if there are other websites that offer top notch royalty free stock photos that deserve a mention in this post.