Android and iOS devices have unique features to help people share photos and videos on their devices with their friends and contacts. However, intuitive cross platform sharing is something both devices sorely lack. FotoSwipe is an app that aims to make the task easy with just a swipe. In fact, FotoSwipe even lets you move photos from your mobile device to your PC. Let's check out how you can share photos and videos between Android and iOS in a jiffy with the FotoSwipe app.
How to Share Photos and Videos Between Android and iOS with FotoSwipe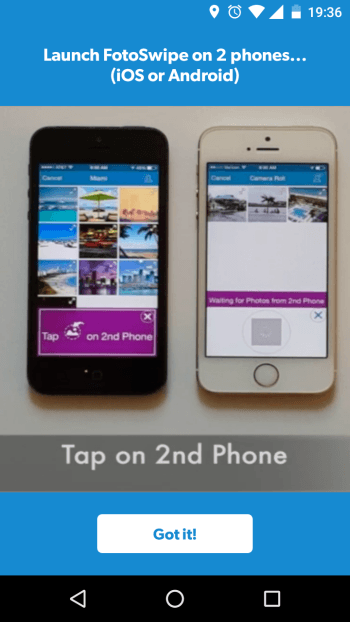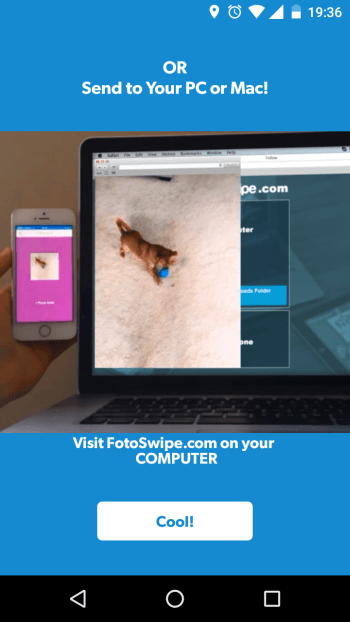 FotoSwipe is available as a free download on both the App Store and Google Play. Once you download and install it on the respective devices, you can open up the app to find instructions how how to use it. Once you get past the tutorial screens, you will be taken to your Photo gallery where you can select the albums or photos you want to send. After making your selection, just swipe to do the transfer. The app will then start looking for a paring device and offer a code number to use to complete the transfer.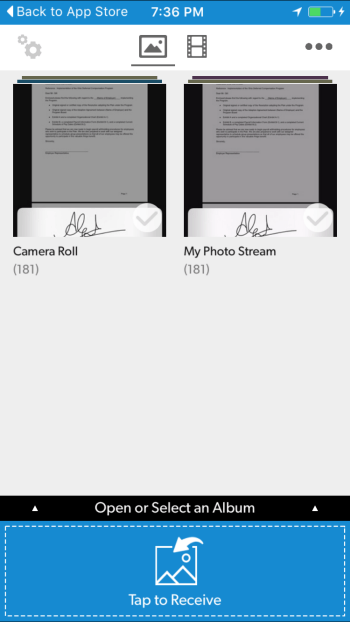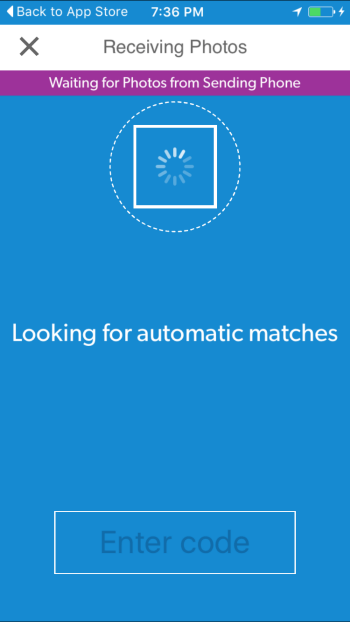 On the receiving phone, you will see an icon that allows you to receive photos or videos. You need to hit the Tap to Receive button and enter the code that the sending device generated. The transfer will then be complete.
To send your photos or videos from your smartphone to your PC is also just as easy. All you need to do is go to FotoSwipe.com, launch the app on your device, and enter the Pairing Code that shows up on your device. The photos or videos will then show up in your web browser's downloads folder.
FotoSwipe is an extremely easy-to-use app that requires no guesswork or setup to share photos and videos between Android and iOS devices. It works over Wi-Fi and cellular data and makes use of your location data for getting the job done.
You can send unlimited photos to anyone you want and the transfer process is a lot quicker than any other form of transfer. Also, there is no compromise in the quality of the photos or videos that are shared. So the next time you're having trouble moving photos or videos across platforms, make use of this brilliant app to get the job done.
Download the App on Google Play
And be sure to tell us what you think of the app in the comments section.