Face swap is catching on fast in social media circles and there are more and more apps that are adopting Face Swap features to let people swap their faces with others to create hilarious photos. Snapchat has a cool lets that lets you face swap and Facebook has its own face swapping app that lets you expand your creativity. If you want something more, here is a collection of some of the cool face swap apps you can download and tinker with.
Cool Face Swap Apps for Android and iOS
Face Swap Live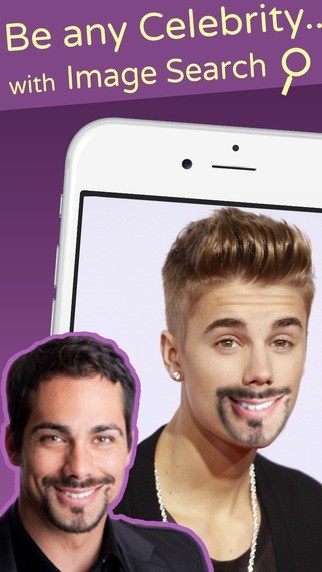 Face Swap Live as you probably guessed lets you swap faces with a friend or a photo in real-time. You can record videos of yourself swapping faces with a celebrity, friend or any image from the internet or from your photo gallery. Price: $0.99.
Download Face Swap Live (iOS)
Photo Face Swap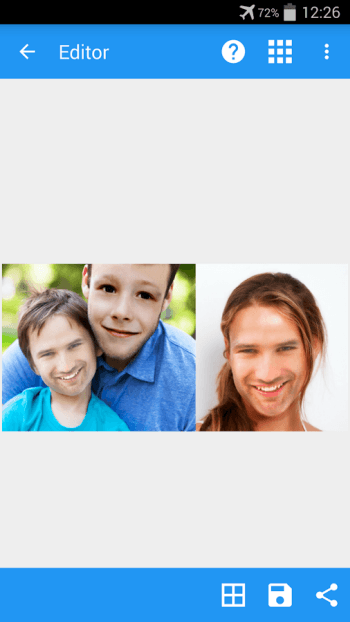 Photo Face Swap is another app that lets you swap faces in your pictures, be it 1 or 2 photos, or up to 6 faces in each photo. The app includes a cool Face Bomb Effect that puts one face on a number of people in a picture.
Face Swap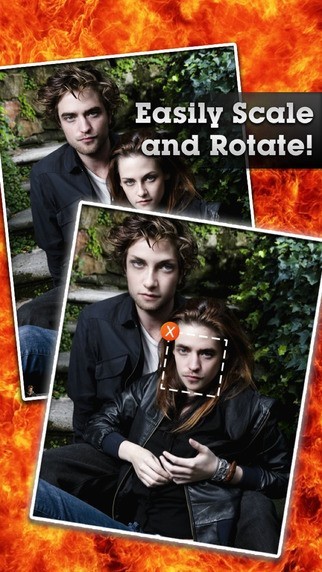 This Face Swap app by Iddiction lets you prank your friends and swap faces from their Facebook photos. The app is great for group photos and automatically swaps faces with pretty good accuracy. Price: $1.99
Download Face Swap (iOS)
Face Swap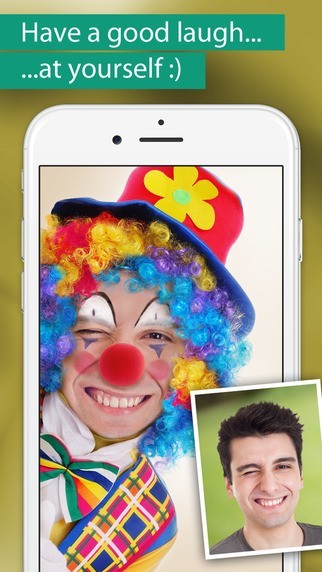 This face swap app by VicMan LLC is more of a montage tool that lets you switch faces with another body. For instance you can add your face to a native American, a nun, a robot, an astronaut or a celebrity.
Download Face Swap (iOS)
MSQRD — Live Filters & Face Swap for Video Selfies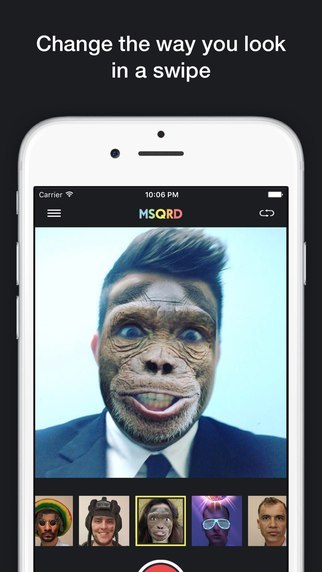 MSQRD offers a ton of cool masks and filters and lets you video record selfie animations to change the way you look in just a swipe. You can then share it with your friends via your favorite messengers and social networks. Price: Free
Download MSQRD (iOS)
Download MSQRD (Android)
Face Swap Booth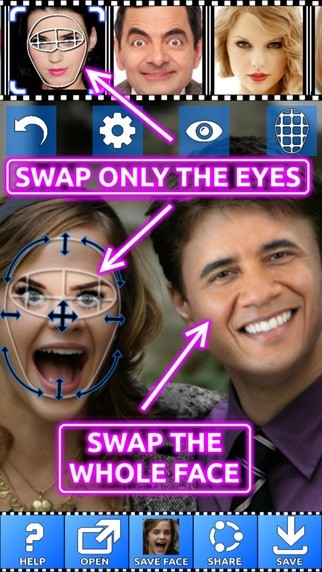 Face Swap Booth lets you swap your face with someone and then use that swapped photo on another one. You can custom overlay faces by picking only the facial features you want to use. For example, you can mix one person's eyes with another persons mouth or add a beard to your self. It also has tons of celebrity faces that you can swap and enjoy. Price: Free
Download Face Swap Booth (iOS)
Download Face Swap Booth (Android)
MixBooth
MixBooth does not swap faces but rather mixes your face with photos of friends, family, colleagues, celebrities so you can see how you will look in someone else's skin. You can even mix 2 celebrities photos to see what they would look like. Price: Free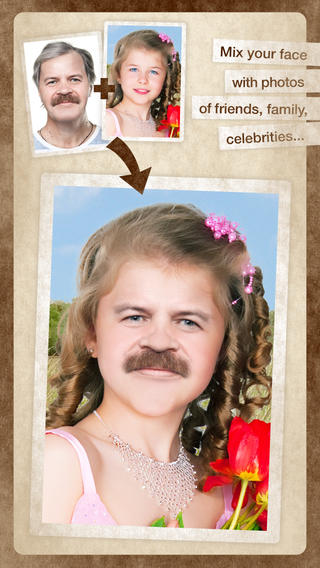 Download MixBooth (iOS)
Download MixBooth (Android)
If you are caught up in the Face Swap frenzy that has hit social media, these apps should keep you in good stead. If you use a really cool Face swap app that we haven't covered in our list, be sure to let us know in the comments section.