A smartphone with a voice assistant should be capable of doing more than just replying to your queries. It should be able to tell you things even before you ask them or pickup your phone. Wouldn't it be nice, for instance, to get Siri to announce name of the incoming caller before you pick up your phone? In iOS 9 and earlier there wasn't a straight forward way to do it, if there was a way at all.
Thankfully, among the nice new features in iOS 10, you now have the ability to get Siri to announce the name of your caller when the phone rings. If you haven't started using the feature yet, here's a quick guide on how to do it.
How to Get Siri to Announce Name of the Incoming Caller
1. Go to Settings.
2. Scroll down and tap Phone.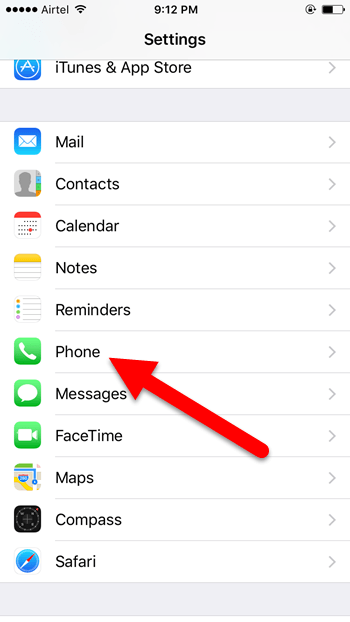 3. Tap Announce calls.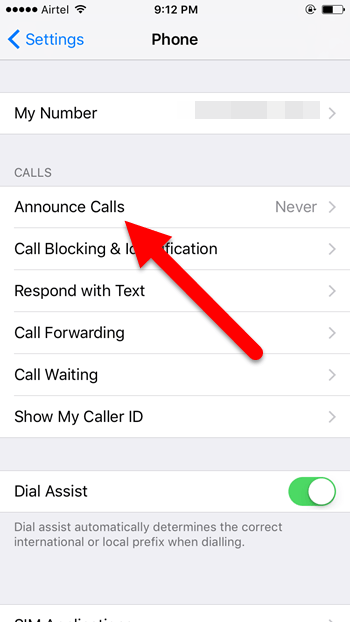 4. Here you have a few options to choose from.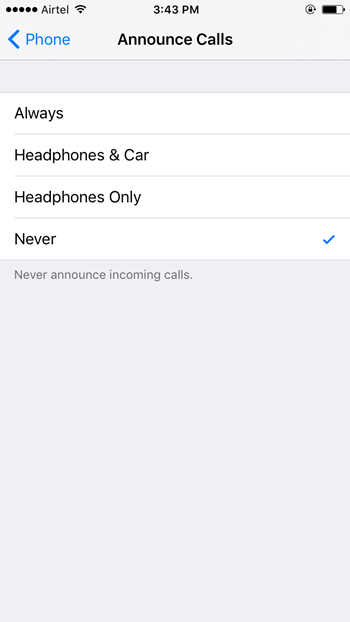 Always announce calls
Announce calls when you are using your headphones or when you are connected via USB or Bluetooth
Announce calls only when you are using the headphones
Never announce calls, which is the default option
5. Select an option that works best for you.
One point to note when using this feature is that it will work only if your phone is NOT on Silent or Vibrate mode. One other caveat is that Siri will announce the name of the incoming caller only if the number is saved in your contacts. Well, how else is Siri going to know who is calling? Still if the call is from an unknown number, Siri will still let you know that the call id from an unknown number. That itself may be useful enough for you.
If you still haven't taken advantage of this feature, be sure to do so.
You can also visit our archives section for more useful iOS tips and tricks.