Google Doodles are fun interactive elements that are impossible to resist. Some doodles teach us a new thing or two, others are fun games to recharge our tired minds and still others remind us of the great achievements of others. Sadly, its not always possible to keep track of these cool things. Unless, you specifically look out for them, chances are you're likely to miss them. If you don't want to miss out on any of them, you can now configure your Android device to get the latest Google Doodles update via push notifications. In this tutorial, I'll show you how to do that.
How to Get the Latest Google Doodles Update on Your Android
The Google Doodles Update is sent via the Google app. So if you haven't updated your apps in some time, make sure you do it right away.
1. Open the Google app and tap the menu (hamburger) icon at the top left of the screen.
2. This will display the side menu. Tap Settings.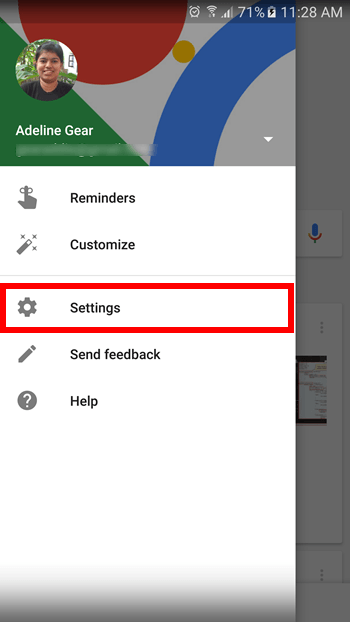 3. In the Settings screen, tap Notifications.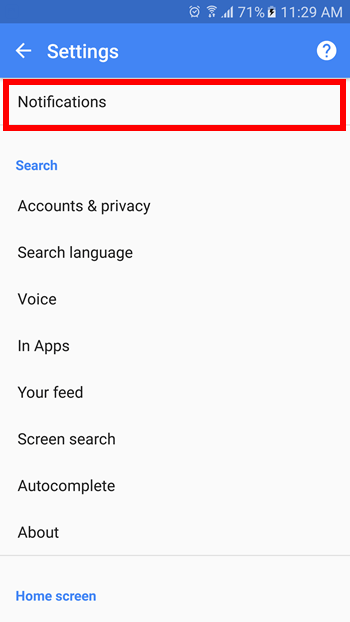 5. In the Notifications screen, toggle the Doodles button to turn it on.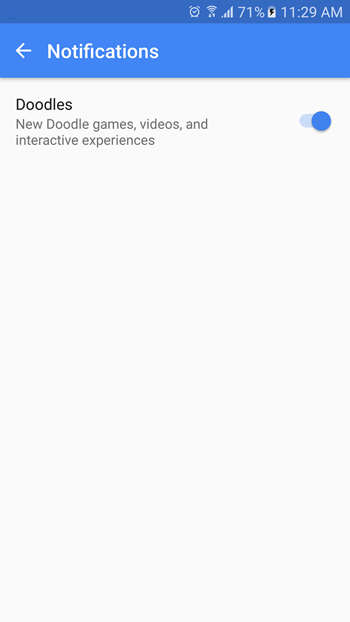 That's it! You should now get alerts or notifications for any interactive Google Doodles that are published by Google. One point to note is that the notifications only mention games, videos, and interactive experiences, so we'll have to wait and see if there will be alerts for static content as well. iOS devices are yet to receive this update.
If you are a big fan of Google Doodles and want to see the history of all previous publications by the company, you can head over to https://www.google.com/doodles to catch them.
If you found this tip useful, be sure to check out our How To Archives for more handy tips and tricks.