A gaming mouse is one of the key components of a PC gaming setup. It needs to have the right combination of speed and accuracy to help you stay on top of your game. Plus, it should be ergonomic, allow for consistent tracking with both hands and offer smooth and frictionless gliding. One mouse that suitably fits this description is the Glorious Model O 2. The latest upgrade to the mouse makes it more expensive, but if you are planning to invest in a good gaming mouse this one is definitely worth a look.
Features of Glorious Model O 2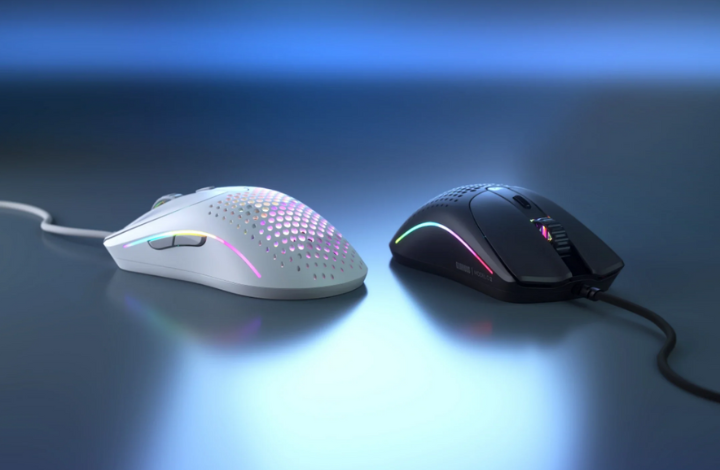 Improved Design
The Model O 2 has a beautiful shell design with a strong build quality. It has been engineered to deliver a comfortable and secure grip to meet the challenges of an intense gaming session.
A split button design on the mouse ensures greater consistency and responsiveness when using over a larger surface area. Plus, there are deep grooves on the O 2's buttons that will prevent your fingers from slipping during crucial moments of the game.
Great Battery Life
The Glorious Model O 2 battery promises a battery life of up to 210 hours.
Blazing Fast Sensor
This mouse features the next-gen, cutting-edge optical sensor BAMF 2.0. What does this mean? Well, greater accuracy and responsiveness for one. Since it also comes with Motion Sync technology, your mouse movements should be in perfect sync with the on-screen actions. No lags, delays and all that jazz. Just a fluid, seamless gaming experience.
BAMF 2.0 also expands the DPI (dots per inch) range up to 26,000. Which means finer sensitivity control for you. The IPS (inches per second) has also been greatly boosted for more accurate movement tracking.
Weight
As far as the weight goes, the O 2 stands at around 68 grams, which is rather on the meatier side. But that's the downside to a stronger, more durable mouse.
Adaptive Wireless Tech
The mouse has a hybrid design, allowing you to play in 2.4 Ghz or Bluetooth 5.2 LE mode. For those intense gaming sessions with zero latency requirements, you can play in the  2.4 Ghz mode. For general use, you can use Bluetooth to pair with your phone, tablet or laptop.
Customizable RGB Lighting
The mouse offers vibrant RGB lighting that is customizable. You can adjust the colors, brightness and effects using the button shortcuts.
Quick Look: Tech Specs Model O 2
Weight: 68 grams
Switches: Glorious Switches Rated for 80M Clicks
Battery Life: 110 hrs (2.4Ghz), 210 hrs (Bluetooth 5.2 LE)
Sensor: Glorious BAMF 2.0 Optical
Max Speed: 650 IPS
Lighting: 16.8 Million Color RGB
Compatibility: Windows, MacOS, Linux
Total Buttons: 6 (Remappable)
Resolution: 100 – 26,000 DPI
Glorious Warranty: 2 Years
Final Thoughts
With a blazing fast sensor, good ergonomic design, hybrid wireless/Bluetooth technology, vibrant lighting and a good battery life, the Glorious Model O 2 hits all the right spots when it comes to picking a good gaming mouse.
The wireless version of the mouse is on sale for $99.99 or you can save a bunch by going for the wired version at $64.99. The mice are available in two colors – black and white.
You can learn more about the Model O 2 on the official website or find other Glorious models on Amazon.
Check it out and tell us what you think!