Notes apps are the perfect assistants helps us capture and store information. Whether it's quick thoughts, important reminders, or detailed project notes, notes apps helps us enhance our organization and productivity. GoodNotes has long been popular among users to create, edit, organize, and share notes and annotations. With the latest version, GoodNotes 6 comes with many new exciting features including artificial intelligence (AI) capabilities. In this article, let's take a look at why you might want to use GoodNotes 6 for your note taking.
Best Features of GoodNotes 6
AI-Powered Writing Aids: Enhancing Your Handwritten Notes
One of the standout features of GoodNotes 6 is its AI-powered writing aids. Unlike any other note-taking app, GoodNotes 6 has the ability to detect and correct spelling mistakes in your own handwriting. Whether you're jotting down quick notes or writing lengthy essays, you can be confident that your writing will be free from embarrassing typos.
But it doesn't stop there. The app takes it a step further by providing prompts on how to spell words that you may have forgotten. This autocomplete-like feature is a game-changer. It saves you valuable time and ensures the accuracy of your notes. With AI-powered writing aids, GoodNotes 6 becomes your trusted companion in producing flawless handwritten content.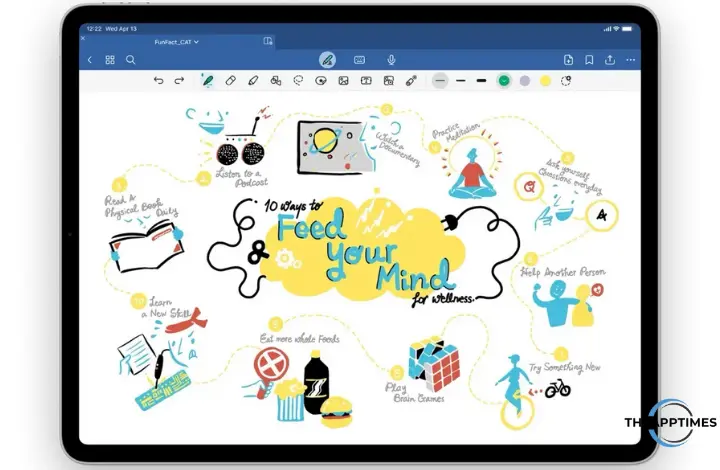 Math Assistance: Excel in Your Exams
Preparing for exams, especially in subjects like mathematics, can be a daunting task. GoodNotes 6 makes this process easier with its interactive exam practice feature. You can find practice materials for various exams, such as the SATs, and directly practice within the app. This convenient integration allows you to sharpen your math skills and boost your confidence before the big day.
What's more, GoodNotes 6 incorporates AI math assistance. As you engage with math prep courses, the app's AI can quickly identify any incorrect equations, providing you with instant feedback. Say goodbye to studying alone and feeling stuck on difficult math problems. With this app, you have an AI tutor at your fingertips, guiding you towards success in STEM subjects and beyond.
Intuitive Pen Gestures: Write with Fluidity
Writing with a pen on a digital device should be as natural and seamless as writing on paper. GoodNotes 6 understands this need and introduces intuitive pen gestures. These gestures allow you to erase mistakes effortlessly with the "Scribble to Erase" feature. No need to search for an eraser tool anymore – simply scribble over your error and continue writing without breaking your flow.
Another useful gesture is the "Circle to Lasso" feature. With a simple circle drawn around any content using your pen, you can select and manipulate it with ease. This makes rearranging and organizing your notes a breeze, enhancing your overall note-taking experience.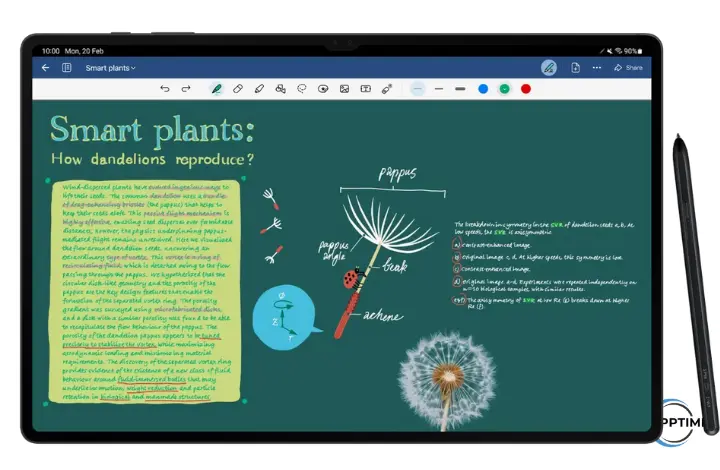 Additionally, GoodNotes 6 recognizes and converts handwritten math equations. Gone are the days of manually transcribing your equations. You can now seamlessly convert them into digital form. This feature streamlines the process of sharing and collaborating on math-related content, making it easier than ever to work with others.
Customization: Make Your Notes Truly Yours
GoodNotes 6 empowers you to customize your notes to reflect your unique style and preferences. You can now customize the size and color of your notebook templates. This lets you create the perfect layout for your needs. Whether you prefer a square notebook or lined paper with blue lines, this app lets you design your ideal digital paper.
To further enhance organization, GoodNotes 6 introduces multi-colored folders. Now you can assign different colors to your folders and even add icons or emojis to personalize them further. This visually appealing feature makes it easier to navigate and locate specific notes or topics. This way, your note-taking process remains organized and efficient.
Not Free Though – Choose a Plan that Works for You
GoodNotes 6 offers flexible subscription options that cater to different user needs. The app is available as a free download, allowing you to create up to three notebooks without any cost. However, for an enhanced note-taking experience, you can opt for the subscription tier or make a one-time purchase.
The subscription tier, priced at $9.99 per year or $29.99 as a one-time purchase, unlocks a range of exclusive features. As a subscriber, you get access to unlimited digital notebooks that are searchable and synced to the cloud. Additionally, you can create unlimited audio notes that sync seamlessly with your written content.
Subscribers also benefit from AI features, including the ability to paraphrase, shorten/lengthen, and change the tone of typed text. This innovative functionality expands the possibilities of your notes. You can tailor your notes to your specific needs. Furthermore, GoodNotes 6 offers exclusive new stationery options for subscribers, to keep your note-taking experience fresh and exciting.
Upgrading to GoodNotes 6: Seamless Transition
If you previously purchased GoodNotes 5, you can get a discount to upgrade to the yearly subscription on GoodNotes 6.
Upgrading is a seamless process. Your notes are safe, and you won't lose access to your existing content. Simply update your app to the latest version and tap on the new (6) icon in the library view.
From there, you can try GoodNotes 6 for free and create a GoodNotes account. Migrating your notebooks and enjoying the enhanced features of GoodNotes 6 is just a few taps away.
For users with more than three notebooks in GoodNotes 5, the free plan in GoodNotes 6 allows you to view but not edit or add more than three notebooks. However, if you're using the free version of GoodNotes 5, you can continue using it until September 9th, after which you'll be automatically upgraded to the free tier of GoodNotes 6.
Conclusion
GoodNotes 6 is a fantastic upgrade that redefines the note-taking experience. With AI-powered writing aids, math assistance, intuitive pen gestures, customization options, and more, GoodNotes 6 is the ultimate tool for students, professionals, and anyone seeking a smarter way to take notes.
Plus, more great features such as password-protected notebooks, dotted lines, a pencil tool, and internal links between pages, are already in the works.
If you want a reliable notes app to capture, organize, and share your ideas and knowledge give the app a try. You won't be disappointed. Download Link: Website ; App StoreAndroid; Windows