Homework is one of the least fun activities to do after school. It can be worse if you have to answer problems that you simply don't know how to solve. Technology can be helpful sometimes, offering solutions to questions you're struggling with. But Got It is more than just a problem solver. It is a tutor-in-need. It is an app that connects you to experts who can help you understand and solve your problem in a step by step manner. Here's a little bit more about Got It!
Got It Homework Helper
Got It is a tutor marketplace where experts in science and math help out students struggling with hard-to-figure-out homework problems for a fee.  To get help, students must snap a picture of the problem. They will then get connected to experts in the subject matter. The qualified experts will engage with students in interactive chat sessions and teach them how to solve the problems in a step by step manner.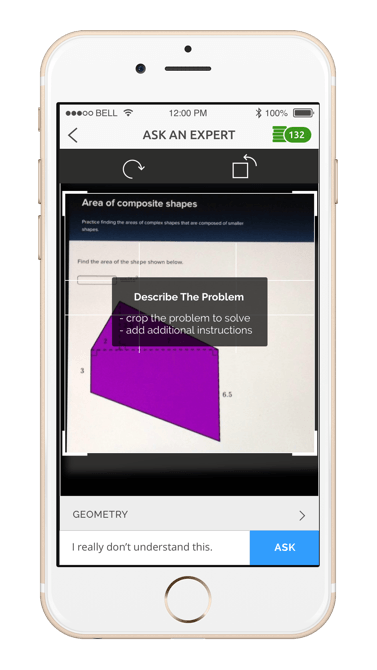 All Got It experts have college degrees in math or science. Rigorous screening and continuous training is given to tutors to meet the quality teaching standards. The service promises to solve and explain all math, chemistry or physics problems in 10 minutes.
The app can be used by individuals over 13 years of age. Each 10 minute costs $1.99 but if you buy the VIP package costing $29.99, you can pay as little as $0.99 per session. Plus free credits are available when answering or solving some problems and when signing up for the first time.
The app also has a Featured Explanations section where students can search for questions posed by others and get access to full step by step explanations for free.
Got It is one step better than most homework helping apps. It doesn't simply offer answers to problems, but teaches students how to solve a problem. It also offers a quick and effortless service so you don;t have to wait forever in the queue to get answers. All sessions are instantaneous and quick and available 24×7.
So the next time you are stuck with a math or science problem, whether at school or in college, just connect with a qualified expert with Got It and solve your problem right away. Click the link below to download the app.