Shopping for your loved ones during the holiday season can be a time consuming and taxing affair. That's why we put together a list of our favorite gadgets gifts to buy your loved ones this holiday season. Check it out and maybe you'll find the inspiration you need for your holiday shopping this year!
Best Gadgets Gifts for Christmas 2022
Simply Collected Flickering Flameless Candles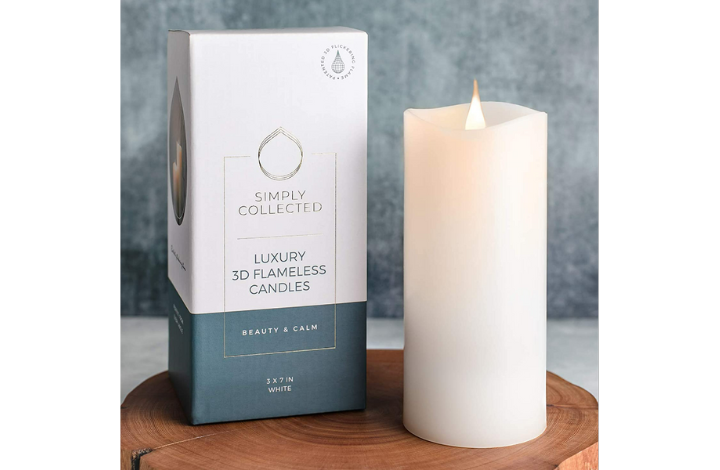 In a home where you have pets or kids running about, you need to take extra caution when lighting real candles. That's where battery operated candles come in handy. The Simply Collected candles have thick wax pillars and a large white flame that sways and flickers, giving off a real and believable candlelight effect. The batteries have an 800-hour run time, which means you can enjoy them for at least 6 months. Candles make wonderful gifts for any occasion, but are just perfect for gifting at Christmas.
Price: $26 Buy on Amazon
Bril UV-C Toothbrush Sanitizer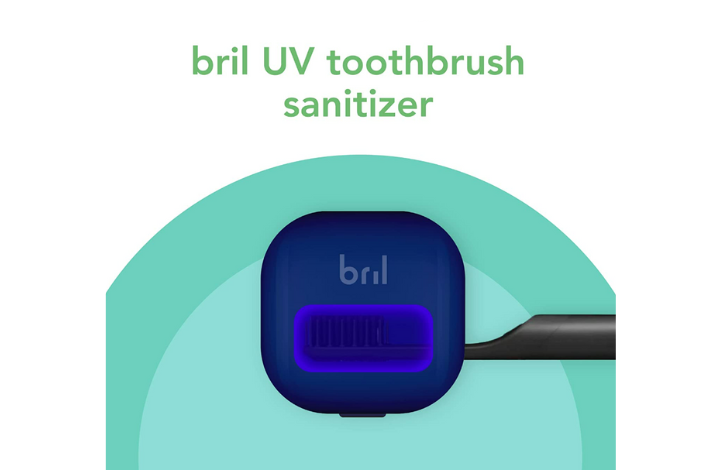 A gift that everyone would appreciate – Bril is a portable toothbrush case that offers protection from germs, viruses and harmful bacteria.
It uses natural UV light to kill germs on the head of the toothbrush. After brushing your teeth, you need to simply place it in the case and the UV-C technology will activate to sterilize the toothbrush in just three minutes.
The case fits all size brushes and its USB rechargeable batteries last for a full month. It also offers convenient storage as it can be mounted to the bathroom wall using smart magnet technology. This toothbrush sanitizer is a thoughtful gift for homemakers as well as travel buffs.
Price: $30 Buy on Amazon
Hootie Personal Keychain Alarm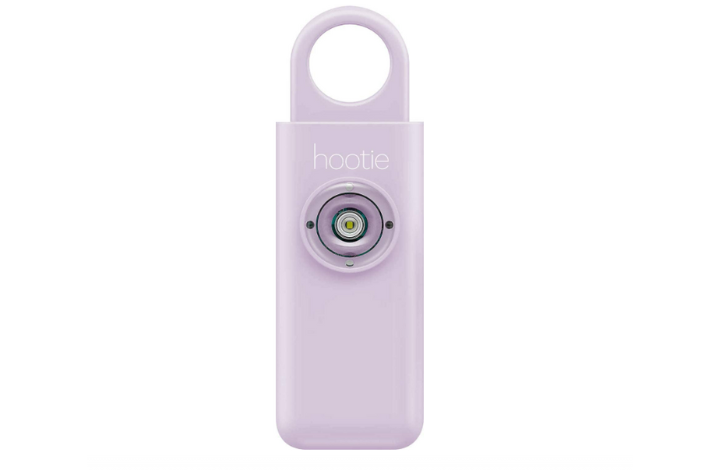 For the woman in your family who lives an independent life, the Hootie keychain alarm would make for a useful gift. It is a small device but a simple tug of its pin will give out a ear-splitting alarm (130 decibel) and a flashing strobe light that can scare off attackers and thieves. Women are increasingly becoming the target of violent men. A simple safety device like this one can act as a personal bodyguard or self defence mechanism. The keychain has a long-lasting replaceable battery that offers protection for up to a year.
Price: $30 Buy on Amazon
Sensyne 10" Ring Light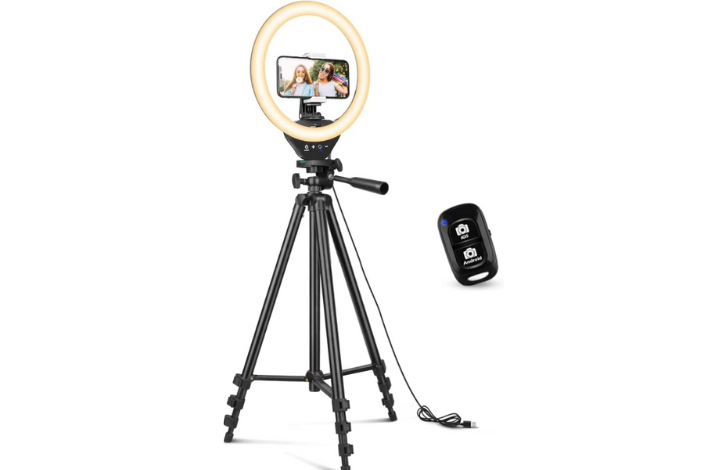 For the YouTuber or TikToker in your family, the Sensyne selfie ring light will make for a fun gift. It features a high sensitivity touch panel that lets you easily adjust the lighting in the room. The light has 3 color modes (cool white, warm yellow and daylight) and 10 brightness levels to suit your various needs.
This light is compatible with most smartphones with or without a case. The tripod stand is fully customizable, extending from 15.7 inches to 50 inches. A pocket-sized Bluetooth remote makes it great for taking selfies or group photos easily from a distance up to 30 feet.
Price: $30 Buy on Amazon
Roku Express 4K+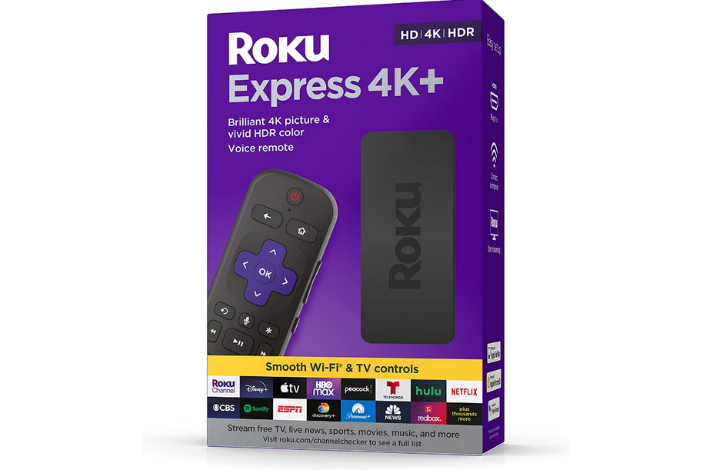 For the TV buff in your family a Roku Express 4K+ stick will make for a great gift. This is a streaming media player that lets you watch Netflix, YouTube, HBO, Amazon Prime and hundreds of other services in brilliant 4K picture quality. It promises a smooth streaming experience even when you have multiple devices connected to your network. You can use the Roku remote as a single controller to power up your TV, adjust the volume as well as control your Roku device. Gift the Roku for the smart home maker who wants to turn every TV in the home to a smart TV.
Price: $38 Buy on Amazon
UVBrite Go Self-Cleaning UV Water Bottle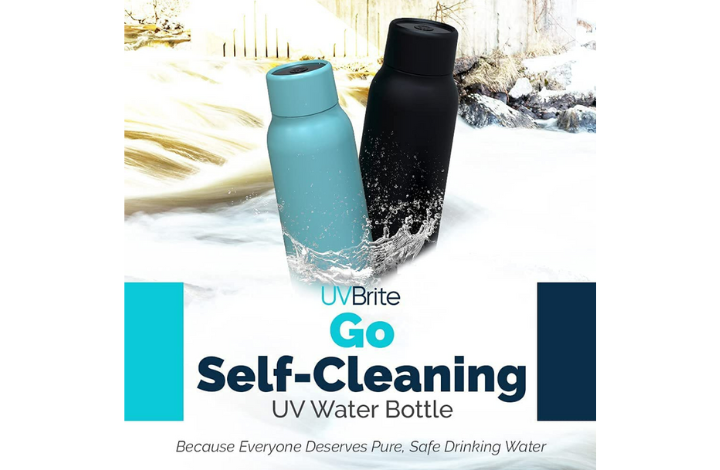 For the health conscious one in the family, a self-cleaning UV water bottle will make for a nice thoughtful gift. Self-cleaning water bottles use UV-C light to kill bacteria and other microorganisms by destroying their DNA. It sterilizes both the interior surface of the bottle as well as the water in just a press of the button. A safety lock prevents accidental exposure to UV-C light.
The water bottle is made from food-grade stainless steel material while the cap is made of BPA-free, food-grade material. The cap has a top-grade quartz lens with built-in LED and a leak-proof silicone gasket. This water bottle is also a good gift for the traveler in your family who can stay hydrated and have fresh tasting water on the road.
Price: $40 Buy on Amazon
Amazfit Band 7 Fitness & Health Tracker
The Amazfit band 7 fitness tracker is a fantastic gift for anyone who wants to set fitness goals and monitor it easily. This band features a large 1.47" always-on display on a light, slim body. A nice 18 day battery life means you don't have to be concerned about recharging it daily. The tracker has over 120 sports modes, which pretty much covers most aspects of activity you're likely to track.
A water-resistance capacity of 5 ATM, allows you to wear it even when you fancy a trip to the pool. Healthwise, you can measure your heart rate, blood oxygen and stress levels. You can also track sleep quality through the light, deep, and REM sleep stages, as well as monitor menstrual cycles.
Amazfit Band 7 has Amazon Alexa built-in, so you can use voice commands for stuff like setting an alarm.
Price: $50 Buy on Amazon
Zendure Power Bank Supermini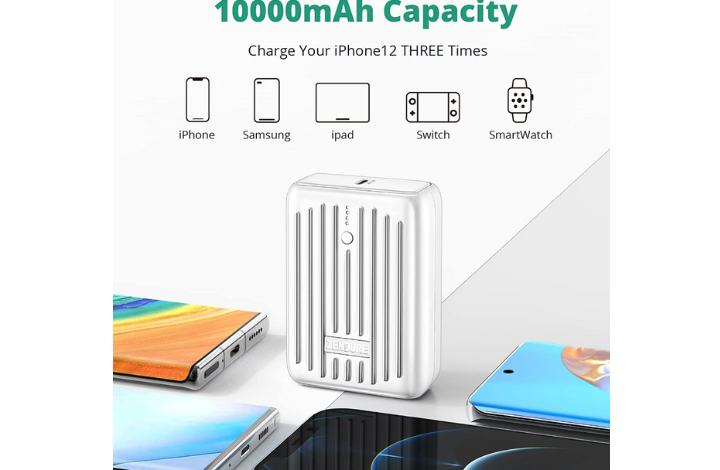 Zendure Supermini is a nice little portable power bank weighing about 180 grams. It comes with a 10,000mAh external battery with pass-through charging functionality. This allows the user to charge the battery bank while charging devices. Also the USB C/ A ports can charge two devices simultaneously. The USB-C port can charge an iPhone 13 to 50% in just 30 minutes. The USB-A port supports most quick charge 3.0 compatible devices.
This mini portable station is compatible with almost all smartphones, iPhone, iPad, MacBook, Samsung Galaxy, Huawei, Switch and other devices. It's another handy gadget gift for the frequent traveler.
Price: $60 Buy on Amazon
KODAK Step Wireless Mobile Photo Mini Printer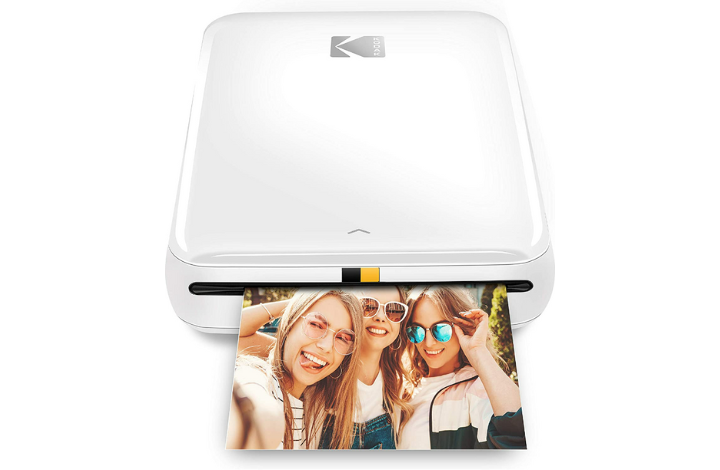 For the one who makes memories, this mobile photo printer from Kodak is a great choice of Christmas gift. This printer connects to any iOS or Android smartphone or tablet and lets you print pics instantly. The printer uses Zero Ink technology to save on expensive cartridges, toners and such. Just a 2" x 3" sticky-back paper with embedded dye crystals will bring your pictures to life. Users can download the free Kodak App to create collages and customize their photos with fun filters, borders, stickers, funny text and share them with friends and family! The palm-sized printer weighs less than a pound so you can take it with you on the go. On a full charge you can print up to 25 photos.
Price: $70 Buy on Amazon
Echo Show 8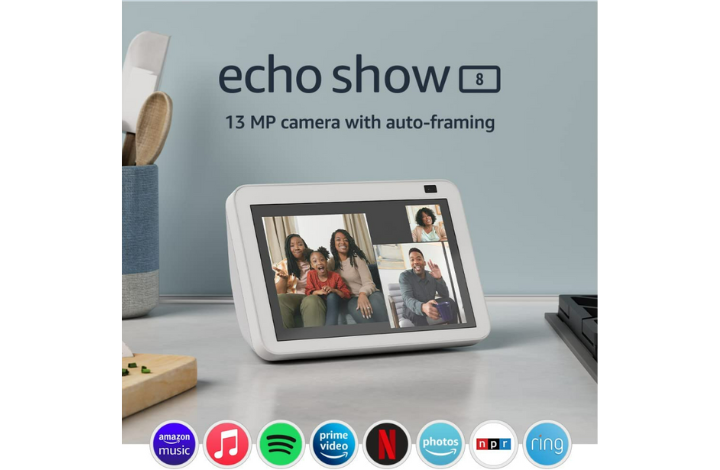 For the one who loves to stay on top of their daily activities, the Amazon Echo Show is a great choice of gift. The Show 8 comes with a 8" HD touchscreen and stereo speakers. A 13 MP center-frame camera lets you make video calls effortlessly with an Alexa command to call your contacts. You can see your calendars, set timers, get reminders, news and traffic updates and receive daily recipe ideas with step-by-step instructions. The Show 8 also lets you control and manage your smart home devices too. Plus, you can watch TV shows and movies in HD and stereo with Prime Video, Netflix, and more. Or ask Alexa to stream your favorite music from Amazon Music, Apple Music, or Spotify.
Finally, you can turn the Show into a digital frame by displaying your photo collection on screen. In all, the Echo Show 8 is a wonderful gift to keep the recipient entertained and to assist him/her in their everyday activities.
Price: $70 Buy on Amazon
ThePhotoStick Omni 128GB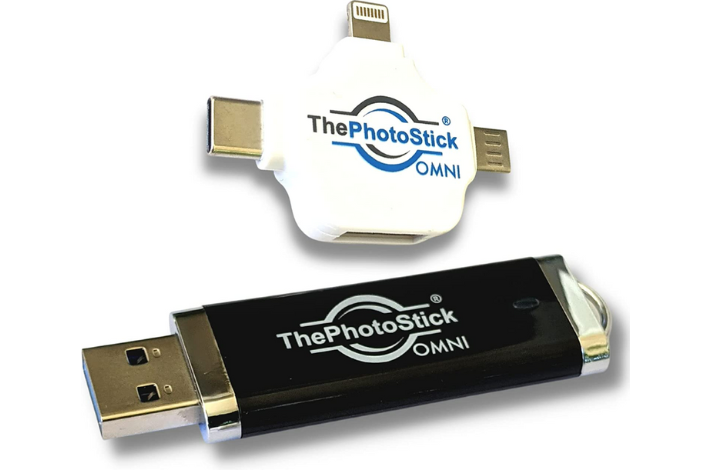 Another great Christmas gift for the photo geek in your family is the PhotoStick Omni. This is an ideal gift for anyone who wants to backup their pictures and videos on their mobile or computer. With a plug and go option, this is so easy, even your grandma can use it. It works on PCs, Macs, iOS and Android devices and it can save up to 60,000 photos. What's more, the PhotoStick can even remove duplicates from the USB to save space. While it is mostly used to backup photos and videos, you can also use it to store and organize documents, voice memos, and music files.
Price: $79 Buy on Amazon
Apple AirTag 4 Pack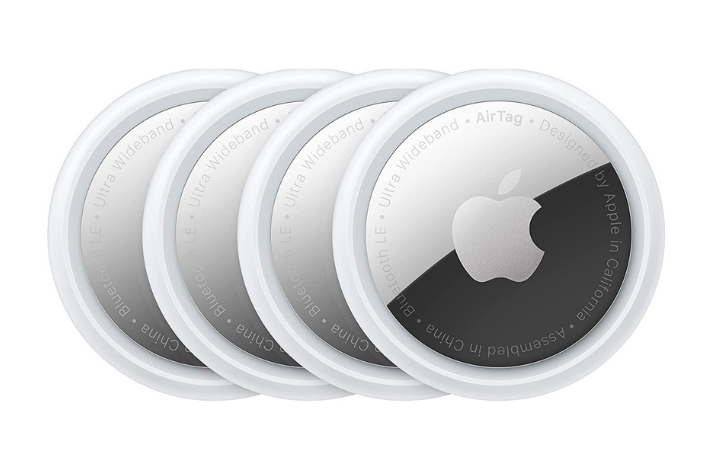 For the forgetful one in the family, an Apple AirTag pack will make for a great gift. The tags are easy to setup and once connected to the iPhone or iPad, will help keep track of their keys, wallet or other stuff. The tags can help find things that are not only nearby but also further away with the Find My Network feature.
Price: $94 Buy on Amazon
ATTOP Drone with Camera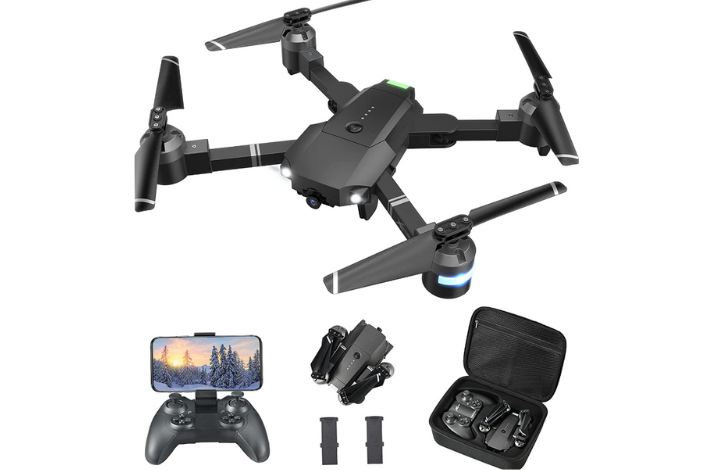 For the tech geek or one who loves outdoor photography and videography, a drone will be a great gift option. The Sky Quad drone comes with a 120° wide-angle 1080P lens that provides a wide field of view to take HD quality pictures and videos. Just connect the iPhone or iPad with the drone to capture landscape that is 196-292 feet away.
You can draw a route on the app to let the drone fly along. You can also use voice commands to control the flying direction, or show "V" gesture to let the camera drones automatically recognize and take pictures. The drones can also do a 360° flip during the flight. The drone has a foldable design and comes with a handy case for carrying on your travels.
Price: $99 Buy on Amazon
Fitbit Charge 5 Advanced Fitness & Health Tracker
Another great health and fitness tracker you might consider buying is the Charge 5 from Fitbit. The cool thing about using Fitbit trackers is that, with a premium membership plan, you can get a lot of community support to keep you motivated to achive your fitness goals. This tracker gives you plenty of information on your routine activities from a daily Readiness Score to a daily Stress Management Score. There's a Health Metrics dashboard to track oxygen levels, heart rate variability, skin temperature variation and more to help you manage your well-being. The tracker comes with built-in GPS to monitor your outdoor activity  and with a 7-day battery life.
Price: $148 Buy on Amazon
KODAK Slide N SCAN Film and Slide Scanner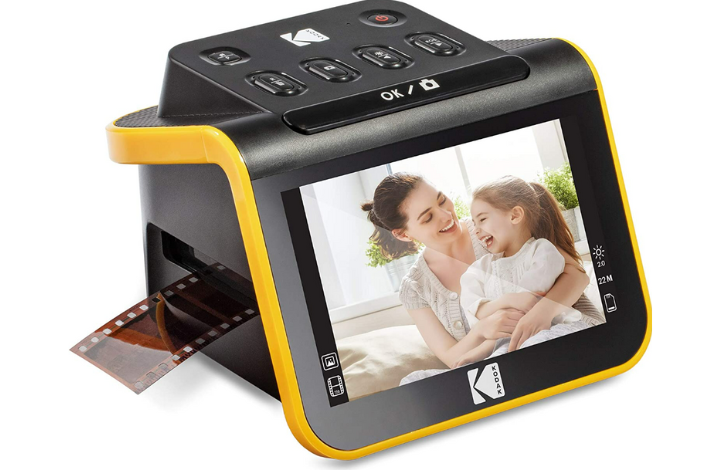 For the nostalgic member of your family, this scanner will make a lovely gift. This is a 13/22MP digital film scanner that lets you view, edit and convert old color and black and white negatives [135, 110, 126mm] & 50mm Slides [135, 110, 126mm] to digital files and save it directly to an SD card. The scanner comes with a 5" LCD display with a large screen with wide viewing angle. A quick-feeding tray lets you easily insert the slides for quick scanning. Using the scanner is super easy with a single touch option to select the Film type, adjust color and brightness and assign the date and time.
Price: $179 Buy on Amazon
Powerbeats Pro Wireless Earbuds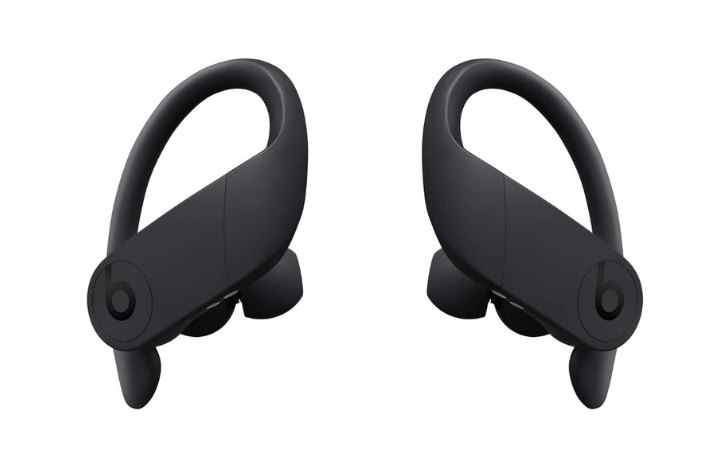 Earphones always make for a great gift, especially the high-performance wireless ones. This one from Powerbeats has a sweat and water-resistant design promising up to 9 hours of listening time.
It is totally adjustable, fits any ear type securely and is lightweight and comfortable to wear. The earbuds are compatible with both iOS and Android devices.
Price: $180 Buy on Amazon
XPIX FUJIFILM INSTAX Link Wide Smartphone Printer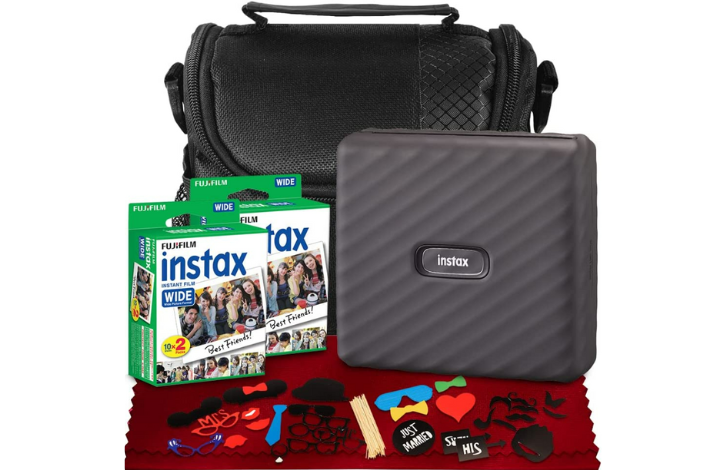 Yet another cool gift for the photo buff – the Fujifilm Instax is a portable printer that connects wirelessly to a smartphone and lets you print photos saved on the phone. This is a cool accessory to take with you to parties and get togethers where you can instantly print and share memories with loved ones.
Price: $183 Buy on Amazon
Polk Audio Signa S2 Ultra-Slim TV Sound Bar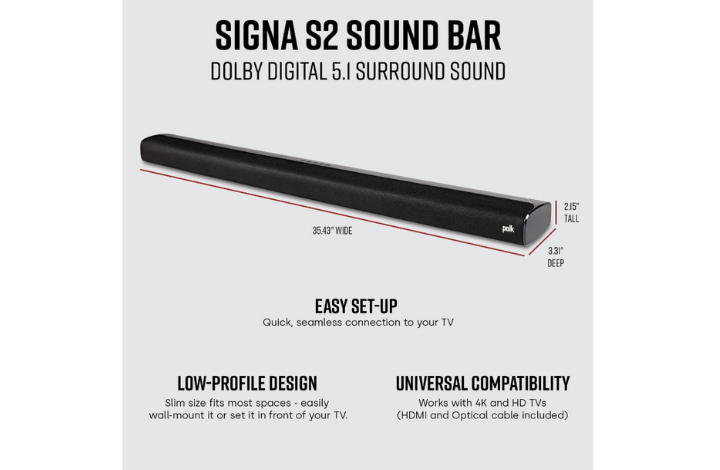 A soundbar always makes for a great gift. The Polka Audio Signa is a great option for anyone who loves rich bass sounds and wants to upgrade their home theatre experience. This slim beauty comes with a wireless subwoofer with 5 powerful full-range drivers that delivers a premium audio experience. It is about 2″ tall and can easily be wall-mounted or placed in front of the TV.
Price: $249 Buy on Amazon
Cricut Maker 3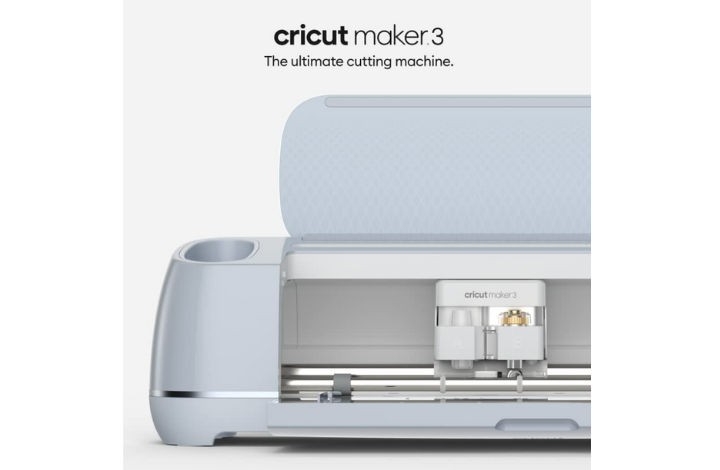 For the creative artist in your family, this decorative art and craft maker is a fantastic choice of gift. The Cricut Maker 3 can cut everything from delicate paper and fabric to matboard and leather.
It is compatible with all new smart materials like Smart Vinyl, Smart Iron-On, Smart Paper Sticker Cardstock and more. This tool comes with storage space for keeping tools and also includes a docking slot and a USB port for charging your tablet, phone or computer.
Price: $379 Buy on Amazon
Final Thoughts
These are just a few of our favorite gadget gift ideas. If you love shopping on Amazon as I do, you can find more cool gadget gifts over here – https://amzn.to/3UPFdPU
Whatever gift you are giving your loved ones this year, may it bring you and the receiver great joy, love and togetherness.
Here's wishing you and your family, a Wonderful Christmas and a Happy and Prosperous New Year!