The most important thing when it comes to online gambling is security. Unless players feel safe they can't fully enjoy the games, no matter how exciting, so this is the top priority. Understanding the risks involved when playing online poker is critical and they can be divided into two main categories. Some are the responsibility of the poker operator and the others bear on the players themselves. A little research goes a long way and by taking the necessary precautions players can mitigate them and enjoy the experience.
The Gatekeepers Must be Trustworthy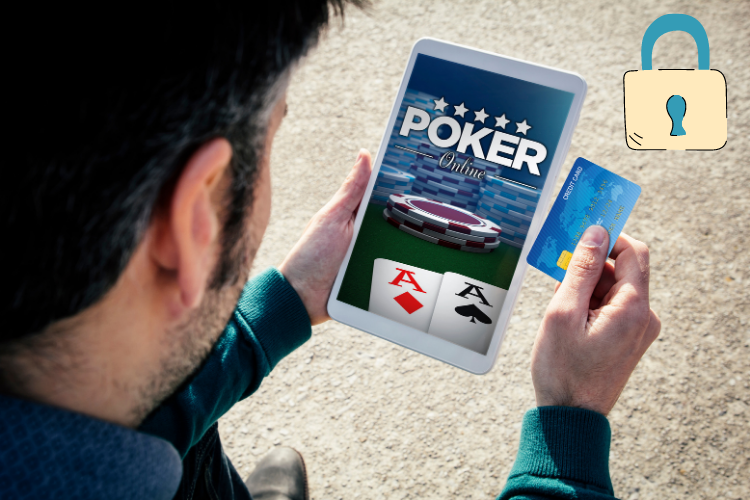 The moment you choose to play poker or bingo online you should do your own research at respectable websites like bingosites.com before depositing real money. Only use trusted and licensed operators and you are halfway through with addressing security concerns. These gambling operators have both the resources and motivation to create and maintain a secure gaming environment for their punters.
They make a lot of money by running the games fairly and can't afford to lose players because of security concerns. The safety protocols in place are aimed at preventing both cyber criminals from breaking in and their own employees from engaging in unfair practices.
Online poker and bingo games are fully automated it is a software that in charge of running things. When things go well, human intervention is minimal and this is actually a good thing. That's why it is so important to choose a poker room that is powered by reliable software, since this is the guarantee for fair online poker.
Some poker rooms use proprietary software, but most rely on third-party suppliers which are specialized in poker software. Choosing the latter has the advantage of allowing players to compete with their peers from other poker rooms that are a part of the same network, without compromising security.
Outside threats are numerous and cyber criminals are trying every possible avenue to steal the funds and sensitive information shared by players. They try to take advantage of the weak Internet infrastructure and use denial of service attacks to break in and cause havoc.
These Internet villains don't target only poker rooms, but use the DOS attacks to penetrate the defenses of financial companies and other online ventures. They are resourceful, motivated and relentless, so you need to choose a poker room that is capable of keeping them at bay. If you do, the risk of outside threats is minimal.
Do your part as an online poker player
Once you identify a poker room that runs an honest business and offers a secure environment for you to enjoy on mobile, you need to make sure you are doing your part.
Protect your smart phone or tablet with an antivirus and if needed, install malware protection applications on your device. Cyber criminals will try to figure out your password and connect to the, otherwise, secure poker apps through a vulnerable mobile device.
No matter how reliable the poker rooms and how good the apps, they can't protect you from this type of harm. The bottom line is that if you choose a reliable poker room and protect your mobile device and personal account, your online poker experience will be fun and secure.