Using bulleted lists and numbered lists is a pretty easy task in Word. In fact, if automatic numbering is set in Word, you can simply enter 1 followed by a period to start a numbered list. However, there may be times, when you want to add a prefix to a numbered list. For instance, you may want to write. Roll No. 1 as the first list item followed by Roll.No 2 and so on. This is still pretty easy to do and in this tutorial, I'll show you how to add a prefix to a numbered list in Word.
How to Add a Prefix to a Numbered List
1. In the Word document, enter the list items in the order in which you want. You can type 1. followed by the item name to create an ordered list.
2. After you create the numbered list, place the insertion point within the list.
3. On the Home tab, in the Paragraph group, click the Numbering drop-down arrow, and choose Define New Number Format.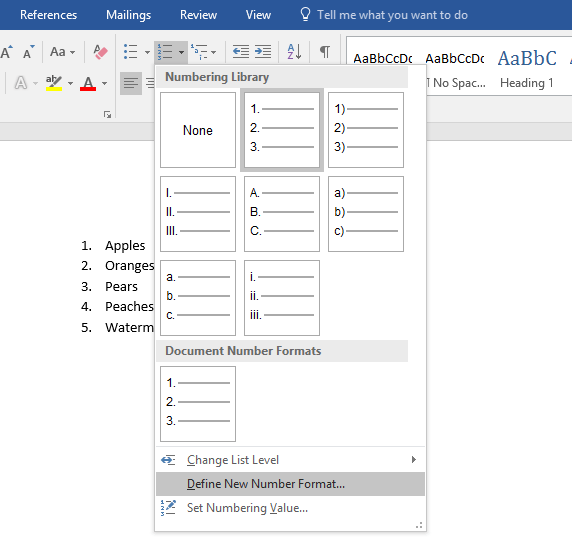 4. In the Define New Number Format dialog box, in the Number format text box, enter the prefix you want to include for the ordered list that you created.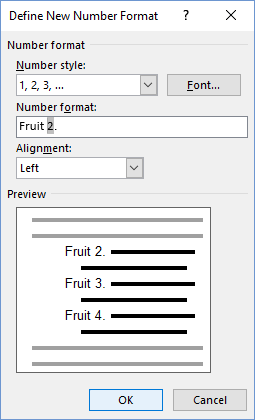 5. Click OK to close the dialog box.
You have just customized the ordered list by adding a prefix to it.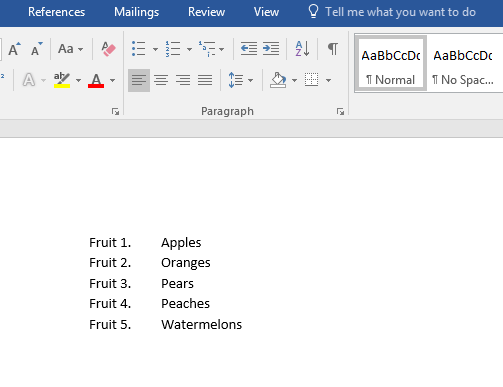 There is a downside to this system though. The next time you want to create a numbered list, it will show up with the prefix. You must go back to the Define New Number Format dialog box, and remove the prefix you added or save and close the document and then open it again to add further lists.