Have you ever worked on a Word document that required you to add text from another document? This may happen in instances where you are working alongside other people in your organization and need to pull together pieces of content from some of the documents that they are working on. When online collaboration is not possible but you do get a copy of the documents from which you need to pull content into your main document, you can do it quite easily in Word without having to do a copy and paste job. Let's see how to add content from other documents into Word.
For the purpose of this tutorial, I'm using Word 2016 but this should work even on Word 2013 and Word 2010.
How to Add Content from Other Documents into Word
Let's assume for the purpose of this tutorial, that we have a couple of documents with us. Document 1 is called "Beaches in the World That Have a Haunted Lighthouse" and Document 2 called "Beaches in the U.S That Have a Haunted Lighthouse." You want to insert the content of document 2 in document 1. To do this:
1. Open Document 1 and place the cursor where you want to insert the contents of document 2.
2. Select the Insert tab.
3. On the Insert tab, in the Text group, click the Object drop-down button and select Text from File.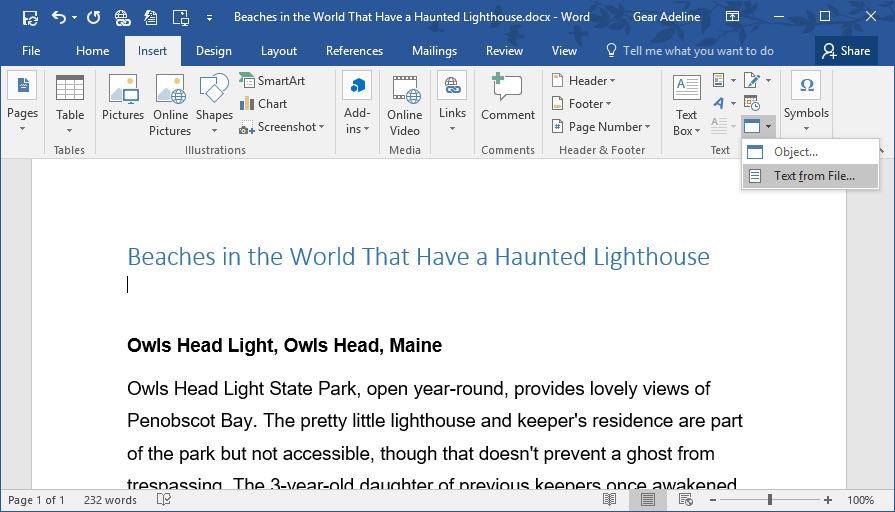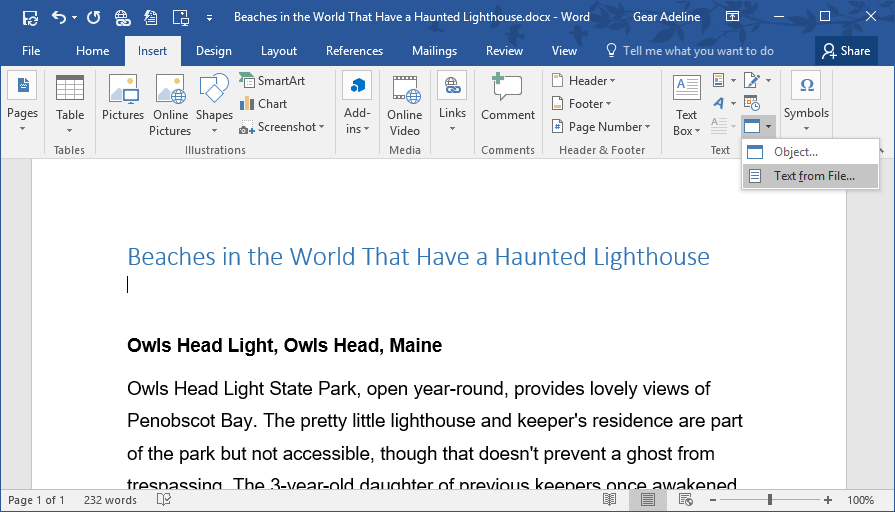 4. The Insert File dialog box is displayed. Navigate to the location where document 2 is saved, select it and click Insert. Note: You can also select a TXT file for this purpose.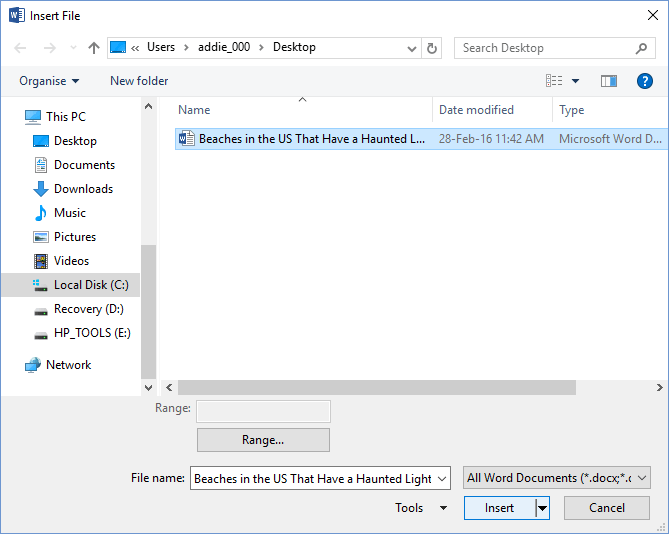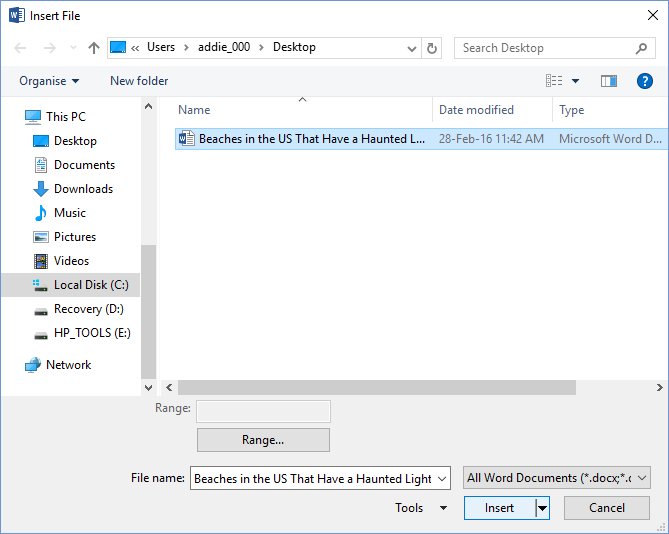 5. All the contents of document 2 including text, images, tables et al will be inserted at the point where you placed the cursor.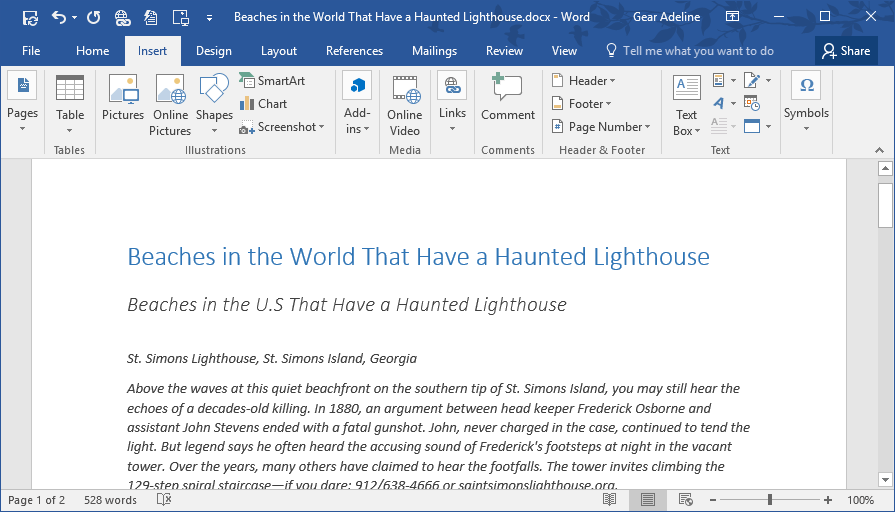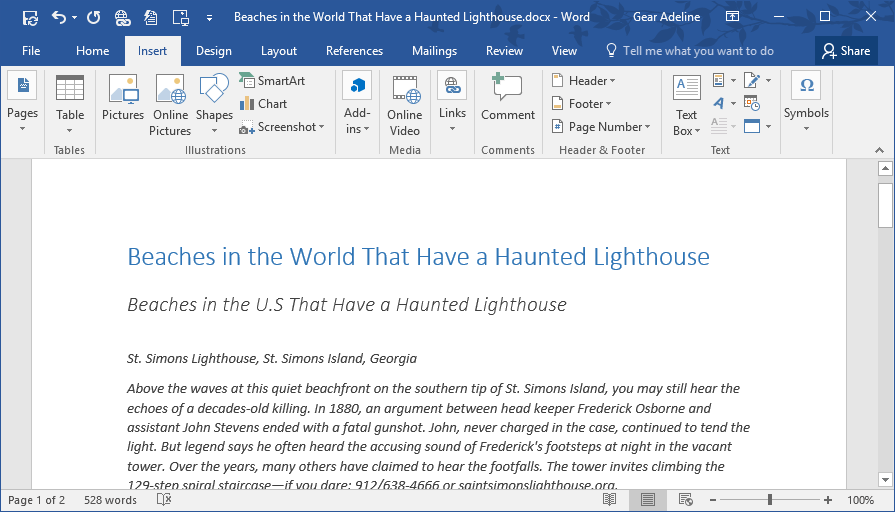 That's it! You have now inserted content from another document into Word without doing a copy and paste job.
Formatting and Style
When you insert text from a document that has styles that are the same name as your main document, say for example, the "Normal" style, you will not have any issues in styles as the same style prevails in both documents. However, if your main document has a style different from that of the document containing information you want to insert, the style of that secondary document will apply in your main document and you will have to reapply formatting styles to give your document a consistent look.
So the next time you want to collaborate on content from a text or Word Document, you can do it more easily using this procedure.