If you've been using Firefox, Chrome or other top browsers, you may have noticed the Search Google option in the right-click context menu. This option lets you quickly search a term in the your default search engine, if it is set to Google. The Microsoft Edge browser however, still does not offer the Search Google option in its right-click context menu. If you want to add Search Google Menu in Microsoft Edge, here's what you need to do.
Note: If your preferred search engine is Firefox or Opera, then you will see the option Search Firefox or Search Opera instead of Search Google.
How to Add Search Google Menu in Microsoft Edge
For the purpose of adding Search Google option to Microsoft Edge, we need to make use of an Edge extension called Google Context Menu Edge.
This extension is not available on the Windows Store, so you'll have to download it from Github. In order to install the extension in Edge, you first need to enable the Extension Developer features. Don't worry, the process is quite simple.
1. Open Microsoft Edge.
2. In the Address bar, type about:flags
3. In the Developer Settings section, check the option that reads Enable extension developer features(this might put your device at risk).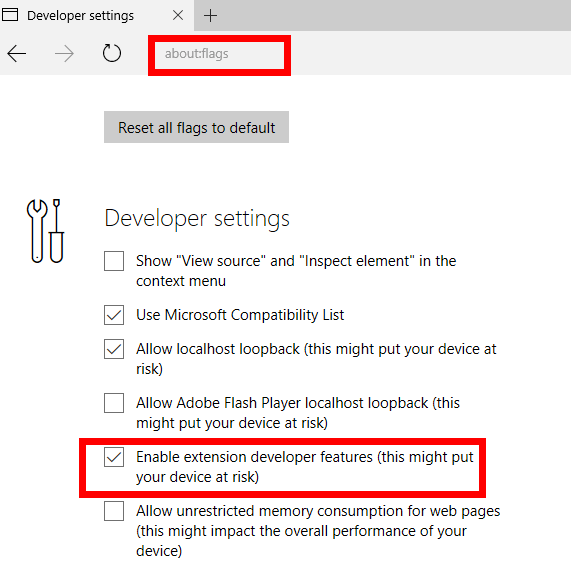 4. You will see a pop up at the bottom of the browser, asking you to restart your browser. Close the Edge window and open it again.
5. Next, download the Google Context Menu Edge ZIP file and extract its contents.
6. In Microsoft Edge, click the More button and select Extensions.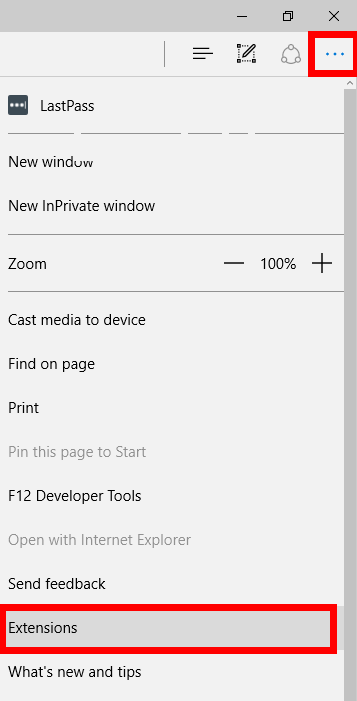 7. In the Extensions pane, click Load extension.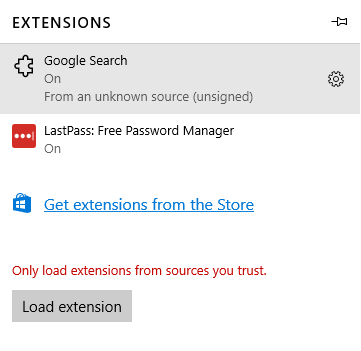 8. In the Select folder dialog box, navigate to the folder that you previously extracted and select the folder containing the extension files.
9. Close the extension window.
Now when you select a work or phrase in your Microsoft Edge window and right-click it, you will see the Search Google option available. You can click in it to search the text in Google.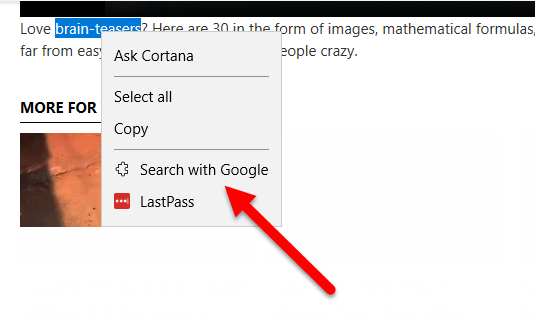 There are a couple of issues with the current version of the plugin. If you try searching for words that contain symbols, the search terms after the symbols won't show up. So if you searched for the term Reckitt & Colman, using the right-click menu, only Reckitt will be sent to Google for search. Words after the symbol will be ignored.
Also, since this extension is from an unverified developer, you will have to enable the extension every time you reopen the wen browser. Also note that this extension only works for Google Search, not for any other search engine.
If you use Microsoft Edge a lot and wish to do Google Searches this extension is a very helpful one, despite the limitations.
Download Google Context Menu Edge