The Windows 10 Anniversary update has rolled out bringing lots of feature enhancements that should make your Windows experience awesome. One of the tools that has received big feature enhancements is the Microsoft Edge browser, which now has the ability to work with extensions. Here is a quick handy guide to getting started with Microsoft Edge Extensions.
There are currently not many extensions available in the Store, (around 13 in all) but expect this to change once the Anniversary update goes live. You can learn more about the extensions by clicking the app icon and browsing through the description.
Each Extension's home page lists the system requirements for using the extension along with its approximate size. You can also see the ratings information and comments from other users.
How to Use Microsoft Edge Extensions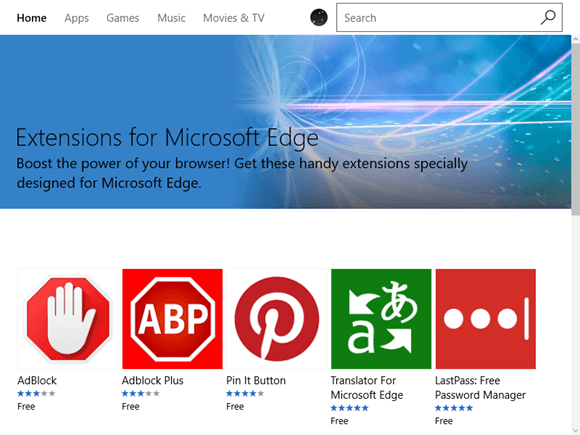 You can access all the Extensions from the Microsoft App Store. If you want to look for an extension from within the Edge browser, click More actions->Extensions and in the next screen, click the Get extensions from the Store link.
In this post, I'll show you how to add the LastPass Extension to Edge. You can follow a similar procedure to add other extensions you need:
1. Click the Extension you want to install.
2. In the Extensions home page, click the label Free or Paid. The extension will then start downloading.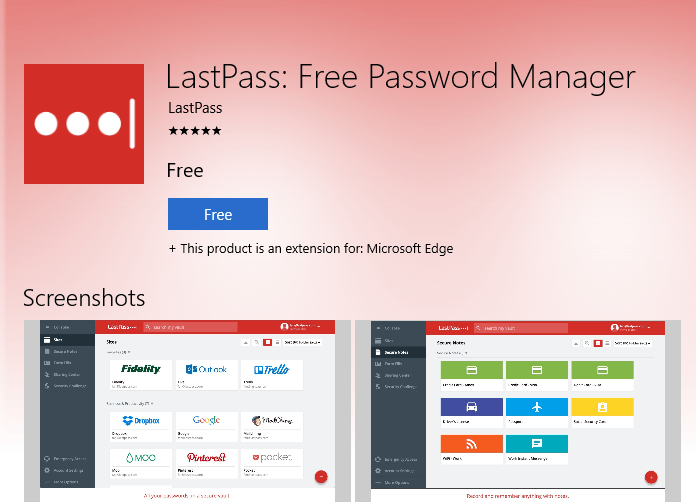 3. When the download is complete, click Launch.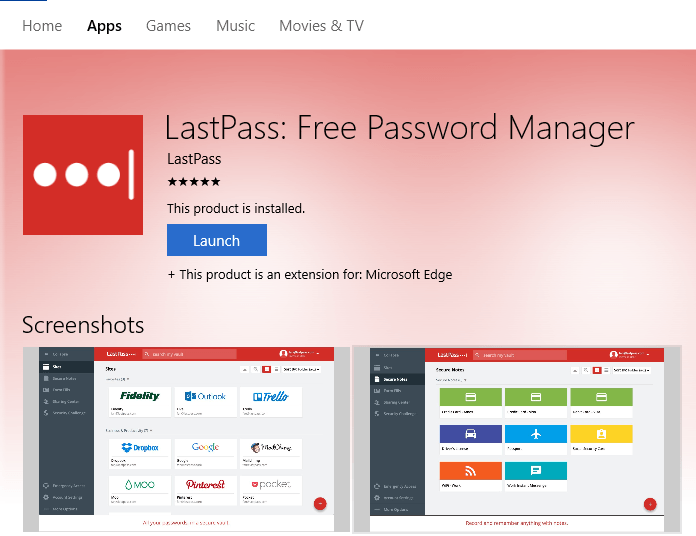 4. The Extension will get added to the Extensions bar at the top right corner of the screen. Click Turn it on to activate the extension.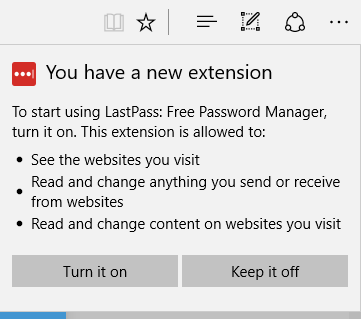 All activated extensions will show up in the More dropdown. So should you want to turn off an extension at any time, just head over to the More dropdown and turn off or uninstall the item from the Settings section. (You'll need to click the Gear icon!)The Settings section of each extension also lets you choose where you want the icon to be displayed. You can also click the More Actions menu, right click an extension then click Show next to address bar  to display it on the Address bar. 
That's it! You can now enjoy a more personalized browsing experience with Microsoft Edge extensions. Keep an eye on the Extensions section for regular updates!