Your WiFi router comes with a default network name and password, and you'll usually find the information printed on the back of your router. In most cases, the username and password will be something as silly as admin and password and you may want to change this to a more robust and personalized one. Thankfully, its easy to change your WiFi name and password to anything you want to in just a few clicks. Here's our quick guide to help you get it done in no time at all.
Find Your Router's IP Address
To change your WiFi name and password, you need to access the router's web interface and update the settings there. To access the router's web interface you need to know your router's IP address. There are plenty of ways in which you can find your router's IP address, depending on your router model and brand.
Some routers like the Apple Airport router lets you use the Airport Utility feature on the Mac to change the settings; some routers let you access the settings with the help of their smartphone apps while others let you find instructions by inputting your router model in a web search. One of the easiest ways to find your router's IP is to do it via your computer and this process works for almost all types of routers in use today.
On your Windows PC, open up the Command Prompt. You can type cmd in Windows Search to bring up the Command Prompt option or press Windows Key + R, type cmd and hit Enter to open the Command Prompt.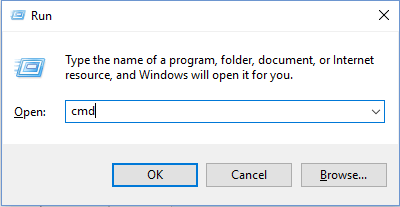 On the Command Prompt window, type ipconfig  and press Enter. Scroll down and look for the Default Gateway option under the current network connection you're using. To the right of this option you'll find your router's IP address.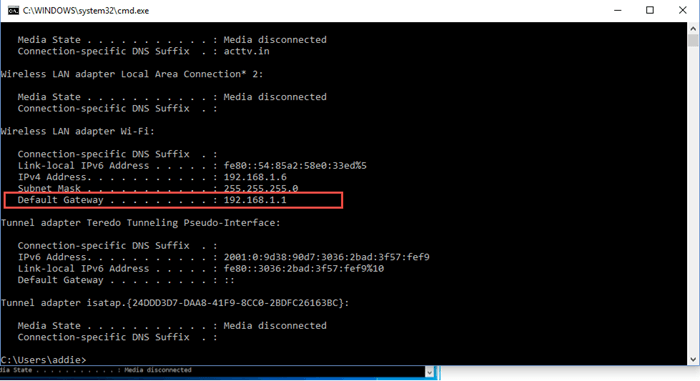 If you are using a Mac, click the Apple menu and select System Preferences. Click the Network icon, select your Wi-Fi or wired Ethernet connection, and click Advanced. Then select the TCP/IP tab. The router's IP address will be available in the Router section.
Access the Router's Web Interface
Now that you identified your router's IP address, take the IP address you found and enter it into your web browser's address bar and press Enter.
You will be asked to enter the router's username and password to log in. If this is your first time logging in, just use the username and password provided at the back of your router. If you cannot find that information you can try admin and password, or leave the username blank and type password for the password. Some routers may have admin as the username and password.
Try different combinations to see which one works if you don't remember the username and password. You can also do a web search for the default password for your router model. If you have any documentation with you, that's a good place to check. This website also lists default usernames and passwords for different routers.
If you have subsequently changed the username and password, you must enter your custom login information. If you cannot remember the custom password you set, you need to rest your router to its default settings (look for the reset button at the back of your router.)
How to Change Your Wi-Fi Name and Password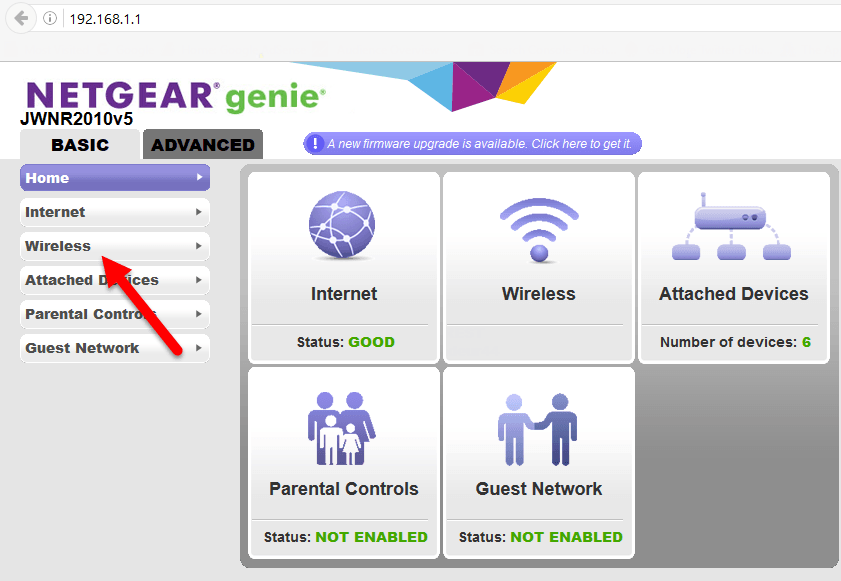 Once you have logged in to your router's web interface, look for the Wi-Fi settings option. Depending on your router's web UI, this information may be available at different sections of the site. Browse around and you should find it.
In my case, the NETGEAR Genie UI displays the Wireless Settings on the left pane. If you see something like SSID or Network name, you can select it as it will be your wireless network.
Look for the field with the title password or passphrase as this is where you will find your password. You can then delete the old password and enter one of your choice. When you are changing your WiFi password, make sure you use a fairly long alphanumeric password.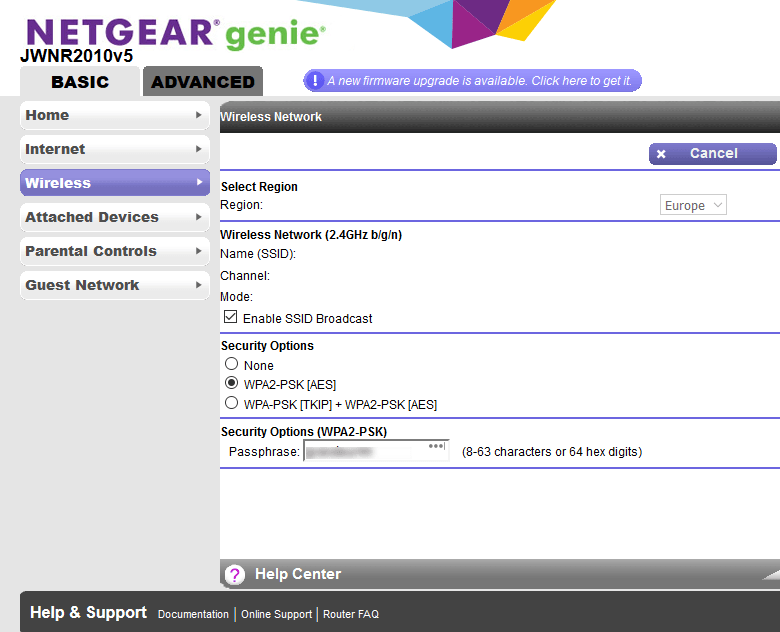 Once you have entered your new Wi-Fi network name and password, click Apply or Save to save your settings.
If you connected to your router's web interface via WiFi, your device will disconnect as the old WiFi password no longer works. On every device that you are connected to, you have to input the new network security key or password to reconnect.
That's it! You have now successfully changed your WiFi name and password settings.