If you often hang out with friends and guests in your home, chances are, you may be asked to share your Wi-Fi network with them. Reading out the Wi-Fi password can be a bit of a hassle since it usually comprises a long string of numbers and letters . WiFi Porter is a cool gadget that takes the hassle out of sharing Wi-Fi passwords by using a tap technology to make it happen. Here's more on the device worth having in your home.
Wifi Porter – One Tap Wi-Fi Connectivity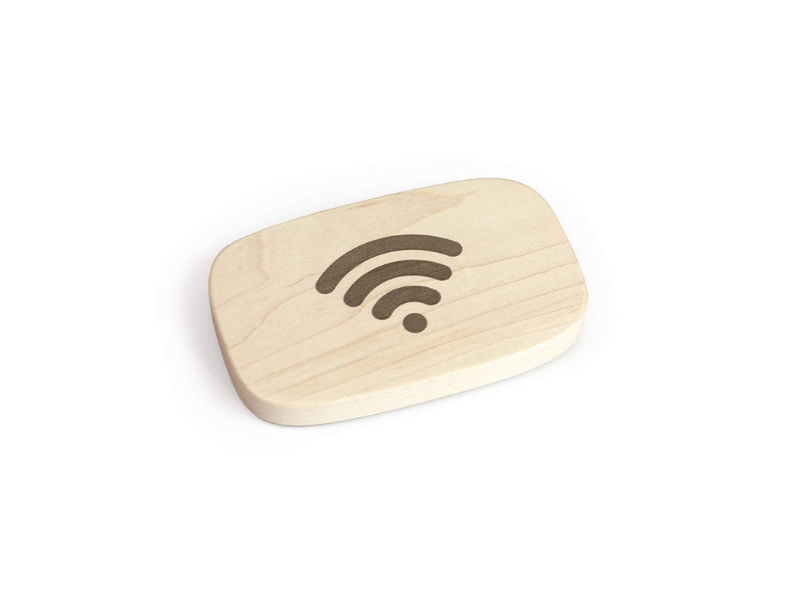 WiFi Porter is a 4.5 x 2.75 x 0.5-inch device that uses NFC (Near Field Communications to transfer details of your wireless network to phone and tablets.
It makes this transfer possible in one of two ways. The first method is a simple double tap of the phone on the Wifi Porter. The second method involves accessing the network via a QR code.
Wifi Porter Setup
The first step to getting started with Wifi Porter is to configure the device with your phone. To do this, you need to use the Wifi Porter. This is a one-time process and once the setup is complete, any phone will be able to access the Wi-Fi network using the connectivity options. You can check out the quick setup instructions here.
Connecting an Android Device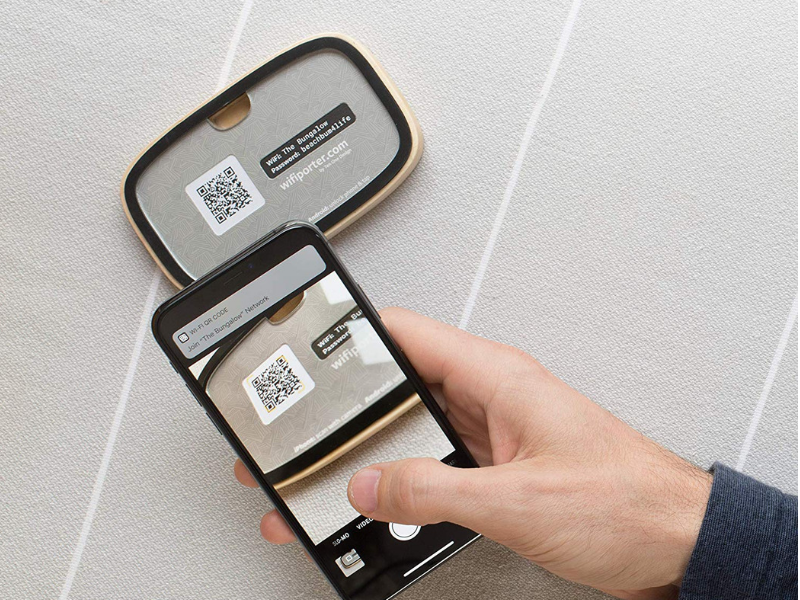 To connect an Android phone, one that supports one tap technology, you simply need to double tap on the gadget to connect to the network.
If you own a budget handset with no NFC, you'll need to use a QR code. The QR code is printed during setup and inserted at the back of the Wifi Porter. Open the Android and scan the QR code to connect.
Connecting an iOS Device
When it comes to Apple devices, there is a bit of an issue since Apple does not support NFC technology a hundred percent. So, if you own an older iPhone (models older than those launched in 2018), you need to turn the Wifi Porter around to access the QR code. Open the iPhone camera, connect via QR code and you're done.
If you have the latest iPhone (XS,XS Max, XR), double tapping Wifi Porter will open a new web page. You'll need to download a configuration profile and install it via the Settings. Unfortunately, this is not an intuitive way of connecting to a Wi-Fi network. So, the best bet if you are using an iPhone or iPad is to connect via the QR code placed at the back of the device.
Wifi Porter Design
Wifi Poter is the handiwork of Ten One Design, a company that in their own words makes "remarkable tools for remote work".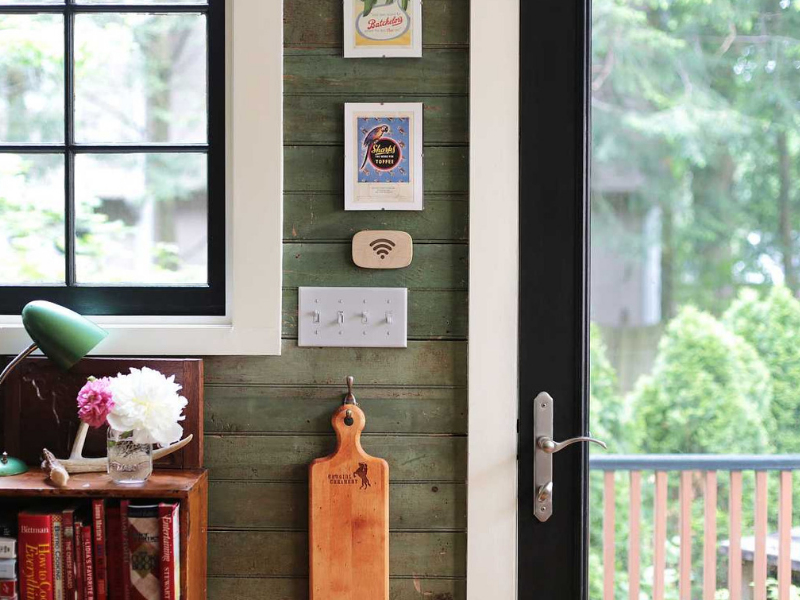 Wifi Porter itself is a simple gadget, a block of wood with the Wi-Fi logo printed on the front. Its convenient size makes it look like a work of art. You can hang it on a wall or leave it on the desk and it will fit right in.
If you like something fancier, you can order one of their limited-edition variants built in collaboration with talented artisans Distil Union. This one sports an Italian leather surface and exclusive T1/DU laser markings.
The back of the device has clear plastic to insert a printed-out QR code. You can personalize the insert section with a selection of fun paper inserts. There's also an opening at the back of the porter to make it easy to hang it on the wall.
Availability and Pricing
Wifi Porter is a cool accessory for anyone who runs rentals but also for anyone who does a lot of entertaining at home. The device is available on Amazon for just under $40.
Check out Wifi Porter and tell us what you think of it!