The Facebook Timeline feature has been making all the news with the recent announcement that the feature is going to be forced on users who have still not migrated to the feature. For readers still not familiar with Facebook Timeline, it can be best described as a storyboard of your life through images, videos, status messages, updates, and everything else you did in your Facebook lifetime. Although this was not mandatory, starting Tuesday, Timeline will be automatically upgraded.
If you haven't cleaned up your profile, you'd better do it right away as you wouldn't want something embarrassing cropping up without your knowledge. When you activate Timeline, you will notice that the home page looks a lot different than it used to be. In this tutorial, I'll show you how to create a Facebook Timeline cover so that you can take the first steps towards creating an awesome Facebook profile page.
To do this, I am going to use a web app called as Face It Pages. The app offers several Facebook Timeline Cover layouts, options to upload your own background, add your bio, logo, social networking links, preview your banner and install it for free in a few minutes.
How to Create a Facebook Timeline Cover
Ensure that you have activated Facebook Timeline. If you haven't done it yet, click here.
1. Head over to the Face It Pages site.
2. Click Get Started.
3. Create a member account by choosing a business type, entering an email ID and password.
4. Then, click Create Timeline Cover.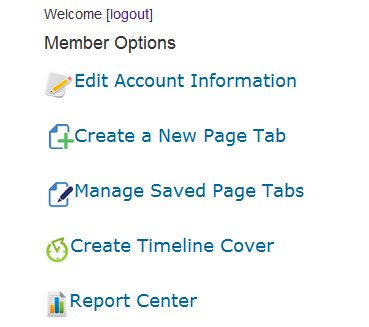 5. In the Create New Timeline Cover page, select a layout from the gallery on the left or scroll to the bottom, select a background image saved on your PC. If you plan to add your own image, ensure that it is 855 pixels wide by 320 pixels in height.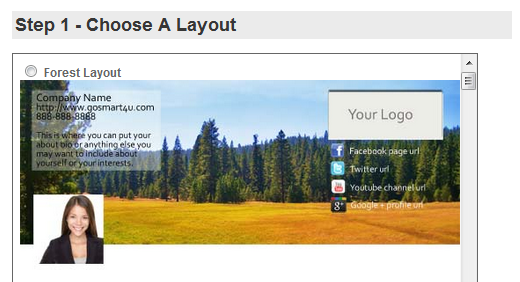 6. In the right pane, enter your bio and your social networking links.
7. Click Preview Timeline Cover.
8. When you are satisfied with the results, click Install Timeline Cover.

9. In the next screen, click the link to download your timeline cover.
10. Login to Facebook, and click Add a Cover and select Upload Photo.

You now have a really cool Facebook Timeline Cover added to your profile page.
Remember, you need to setup your Timeline before you are forced into it on Feb 1 2012. So get started, organize your stories, check your privacy settings, and share your stories using the new Facebook Timeline Feature.
Here's a video preview of the Face It Pages Timeline Cover.
Follow us on Twitter or join our Facebook fan page to get tutorials, updates and how-to articles on Microsoft, Google and Apple products.