Windows users may be eligible for a free upgrade to Windows 10, but that's only because of some compromises that you likely to end up making such as getting to see advertisements in unexpected places, such as the Windows Lock screen. If you switched on your PC today to find a giant ad plastered across your login screen, don't be alarmed. You haven't been infected with some sort of adware. Its just an ad from Windows Spotlight feature.
If you love to see the ads show up on your screen, well and good. This post is not for you. But if you find it irksome that even that your Windows PC is now being hijacked by ads, then here's how you can remove it. It's quite simple really!
ALSO READ : How to Customize Windows 10 (Includes Tips and Tricks)
How to Disable Ads on Windows 10 Lock Screen
1. Click the Windows Start button and select Settings.
2. On the Settings screen, click Personalization.
3. On the next screen, select the Lock Screen tab.
4. Scroll down to the section that reads Windows Spotlight and click on the option.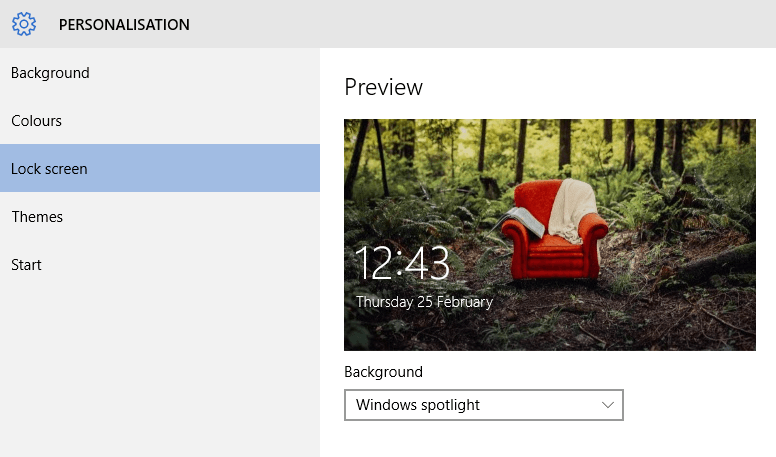 5. Select the option to display either a Picture or Slideshow depending on your choice.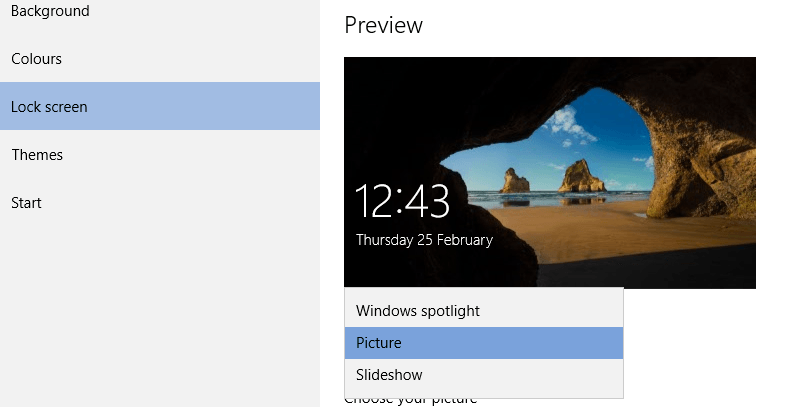 6. This will prevent Microsoft from automatically pushing ads to your login screen without your permission.
7. After selecting the new login screen style, uncheck the Get fun facts, tips, tricks, and more on your lock screen option as well. This will ensure that you don't receive any sales pitches for any other app or sale from Microsoft when you login the next time.
On the other hand, if you like what you see or want to see something else, you can tell Microsoft what you want. Click the icon at the top right corner of the screen, and from the drop-down choose "I want more!" or "Not a fan." to get appropriate ads. If you choose the former, you will get more content related to that ad, if you choose the latter, you'll see a different picture when you login the next time.