The Windows 10 Anniversary Update has made Cortana a lot more powerful. One of the things that you can do, is interact with Cortana and give her more commands to follow right from your Lock screen. That is, provided you haven't disabled it altogether. But maybe, you do use the Lock screen, but you just don't want to use Cortana. If that's the case, here's how to disable Cortana in the Lock screen in Windows 10.
How to Disable Cortana in the Lock Screen in Windows 10
1. On the taskbar, click the Cortana button to bring up the Cortana window. You can also do a keyboard shortcut of Win key +S or say, Hey Cortana if you have configured Cortana to respond to your commands.
2. Next, click the Cortana Settings button.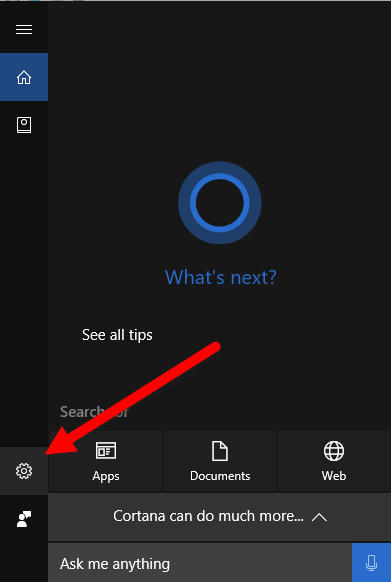 3. Scroll down to the bottom of this page and turn off the Use Cortana even when my device is locked option.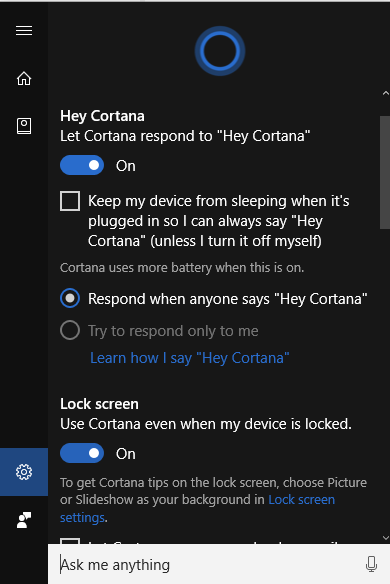 Right now, the only way for PC users to access Cortana on the lock screen is by saying "Hey Cortana" into a microphone. You don't have a Cortana button to click. Also remember that Cortana's lock screen activities are limited, so if you ask her to do something that involves changing settings or is related to an app, you will have to sign in before Cortana can complete your request.