Want to experience the power of ChatGPT on your Android device? In this guide, we will walk you through the process of downloading and installing ChatGPT for Android. With its fascinating capabilities, ChatGPT offers a new means of interaction that is making waves across various sectors. By following this guide, you can harness the power of this transformative technology on your Android device.
How to Download and Install ChatGPT for Android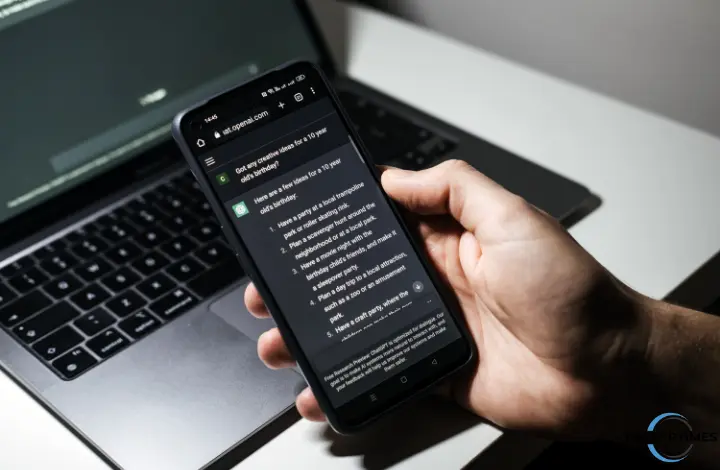 Step 1: Open Google Play Store
To get started, open the Google Play Store on your Android device. This is where you can find and download the ChatGPT application.
Step 2: Search for ChatGPT
In the search bar at the top of the Google Play Store, type "ChatGPT" and hit the 'Search' button. This will bring up a list of search results related to ChatGPT. Select the ChatGPT app by Openai.
Step 3: Choose the ChatGPT Application
From the search results, tap on the "ChatGPT" application. This will take you to the application's page, where you can find more information and download options.
Step 4: Install ChatGPT
Once you're on the ChatGPT application page, tap on the "Install" button. The app will start downloading and automatically install on your Android device. Depending on your internet connection speed, this process may take a few moments.
Now that you have successfully downloaded and installed ChatGPT on your Android device, it's time to set up your account and start using the app.
How to Set Up ChatGPT on Android
Upon opening the ChatGPT app for the first time, you'll need to set up your account. Follow these simple steps to get started:
1. Tap on the 'Sign Up' button to create a new account.
2. Provide the necessary information, such as your email and password, to create your account.
3. Check your email inbox for a verification email from ChatGPT.
4. Open the email and click on the verification link to confirm your email address.
5. Once your email is verified, you can log in to the ChatGPT app using your credentials.
6. Congratulations! You have successfully set up your ChatGPT account on your Android device. Now, let's explore how to use ChatGPT and its various features and functionalities.
Using ChatGPT on Android
After logging into the ChatGPT app, you can start a conversation with the AI. Here's a step-by-step guide on how to use ChatGPT on your Android device:
1. Tap on the 'New Chat' button to initiate a new dialogue.
2. In the text box at the bottom of the screen, type your message or question.
3. Press the 'Send' button to submit your message to ChatGPT.
Wait a few moments for ChatGPT to generate a response. This response will appear in the conversation window.
4. Now you can engage in a conversation with ChatGPT and explore its capabilities. But before you dive in, let's take a closer look at some of the unique features that ChatGPT for Android offers.
Features and Functionalities
ChatGPT for Android includes several exciting features that enhance the user experience. Let's explore them in more detail:
Instant Translation
One of the standout features of ChatGPT is its ability to translate text in real time. This means that you can converse with the AI in multiple languages, breaking down language barriers and facilitating seamless communication.
Smart Compose
The Smart Compose feature in ChatGPT suggests complete sentences while you are typing your message. This makes it faster and easier to send messages, as you can simply select the suggested sentence and move on.
Voice-to-Text
If typing isn't your preferred method of communication, ChatGPT has you covered. You can use the microphone icon next to the text box to dictate your messages, and ChatGPT will transcribe them for you. This feature is especially handy when you're on the go or simply prefer speaking over typing.
Customizable Settings
ChatGPT allows users to customize the AI's behavior to suit their specific requirements. You can adjust settings such as creativity, verbosity, and formality, enabling you to tailor the AI's responses to your preferences.
Now that you're familiar with the features of ChatGPT for Android, let's move on to some tips and tricks to help you make the most out of your ChatGPT experience.
Tips and Tricks for Using ChatGPT on Android
To enhance your interactions with ChatGPT and get the most accurate and relevant responses, consider the following tips and tricks:
Context is King: Provide as much context as possible when interacting with ChatGPT. The more information you provide, the better ChatGPT will be able to generate a relevant response.
Role Play: ChatGPT responds to special instructions called system commands. For example, you can ask the AI to assume a particular character's role, and start the conversation with "You are an expert in Microsoft Excel." These commands can add an extra layer of interest and engagement to your conversations.
Give Feedback: OpenAI encourages users to report problems and give feedback on problematic model outputs through the user interface. By providing feedback, you can contribute to making the system better over time.
Try Something Different: If you don't get the response you were looking for from ChatGPT, try rephrasing your query or asking the question again in a slightly different way. Sometimes, a slight tweak in your approach can yield more desirable results.
With these tips and tricks in mind, you're now equipped to have engaging and productive conversations with ChatGPT on your Android device.
Conclusion
ChatGPT for Android opens up a world of possibilities for seamless human-AI interactions. Whether you're looking for translations, smart sentence suggestions, or voice-to-text capabilities, ChatGPT has you covered.
By following the steps outlined in this guide, you can easily download, install, and set up ChatGPT on your Android device. Explore the features, experiment with different settings, and make the most out of your ChatGPT experience.
As AI continues to evolve, there's no telling what exciting advancements the future holds for AI chat. Harness the power of ChatGPT, and let your conversations come to life. Remember, the ChatGPT for Android app is available as a free download from the Google Play Store. Additionally, you can opt for the ChatGPT paid subscription, which provides access to the latest ChatGPT 4.