One of the coolest things to come out of iOS 10 is the Message App Store. It is packed with plenty of cool apps that you can download and use in your messages.For example, there are apps to use and share GIFs without the need for a keyboard switch. Similarly, there are apps with cool stickers, apps for easy recipe sharing, apps that offer flight information, apps to make diner reservations and so on. If you haven't yet used the features, this iOS guide will show you how to download apps from the Message App Store and get started.
How to Download Apps from the Message App Store
To download apps from the Message App Store:
1. Launch the Messages app and do one of two things: begin a fresh new conversation or continue an existing one.
2. Tap the arrow next to the left of the text box to extend the hidden menu. Tap the App Store icon, that's the one with the A icon.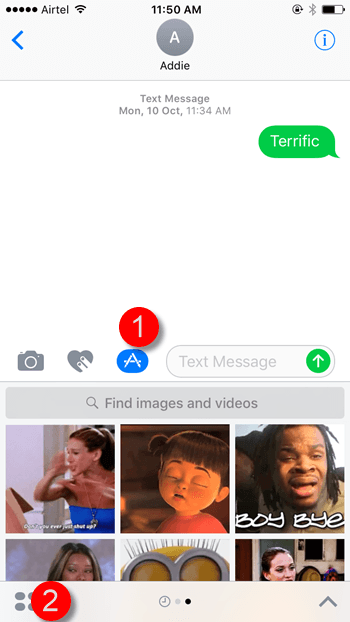 3. At the bottom left of the screen, tap the icon with the 4 circles.
4. Tap Store.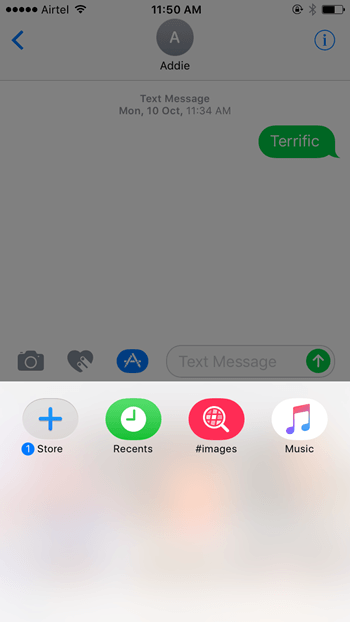 5. Pick your app from the categories listed on the screen. If the app is free, you can tap Get and then Install to download the app to your Message apps section. Otherwise, you'll need to tap the price, then tap Buy/Install and input your Apple ID to complete the purchase.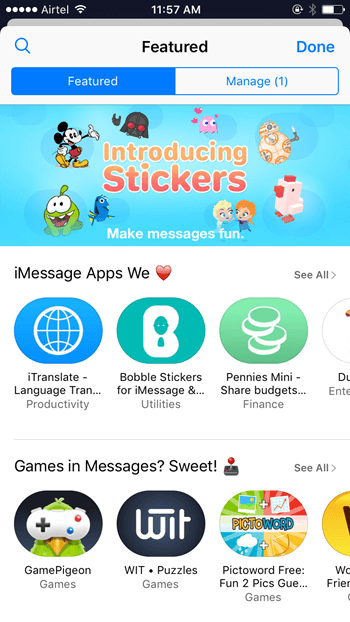 The app will now be added to your Messages apps. Some apps may download an additional app from the iPhone App Store as well.
How to Remove Apps from Messages
If your Message apps space has become too crowded and you longer use certain apps, you can free up some screen space by removing apps. Here's how to do it:
1. Head over to the Messages App store.
2. Tap the Manage tab.
3. Turn off the switch corresponding to the apps you want to remove.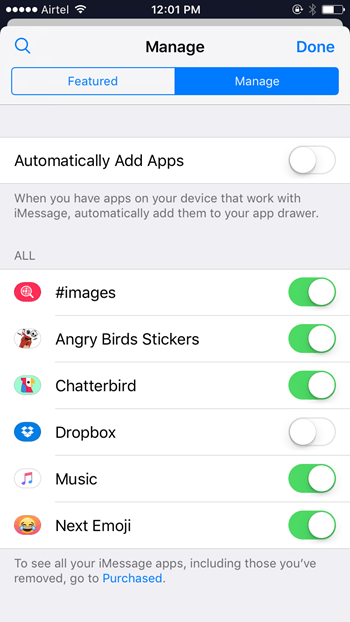 You can also delete the main app that accompanied the Message app when you downloaded it and it will remove the app from Messages automatically.
That's it! Check out the Messages app Store and start downloading some cool stickers and apps to spice up your chat conversations.
As always, if you found this guide useful, be sure to visit our Archives section for more iOS tips and tutorials.