Last month, Google launched VPN by Google One for all Android and iOS devices. If you want to add greater security and ensure privacy of your online activities not just on your mobile but on your desktop as well, there's good news ahead. This service is now available in select countries for Windows and Mac desktop platforms. In this tutorial, we'll show you how to download the desktop version of VPN by Google One so you can get all the benefits it offers on your desktop as well.
What is VPN by Google One?
VPN by Google One is a service that lets you encrypt your online activity and get an extra layer of protection for your data. This service is available only if you have a Premium Google One subscription. A Google One subscription comes with many benefits including cloud storage, device backup, VPN and special offers on select Google products among others.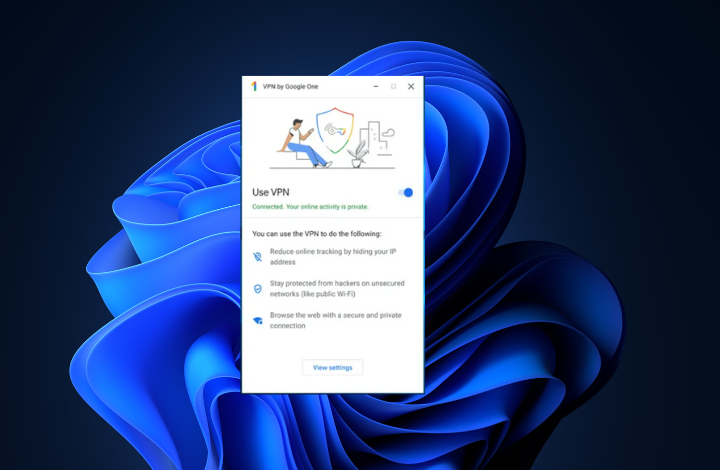 Google's VPN service initially launched for mobiles but has now been extended to desktops as well. This service lets you browse, stream, and download content securely with a private connection. It protects you from hackers especially when you are using unsecured networks like public Wi-Fi.
Plus, it hides your IP address and prevents bots from tracking your online activities. The advanced security used in the system also ensures that your online activities cannot be tied to your identity.
VPN by Google One is available in the US, Canada, many EU countries and select Asian countries. You can see the full list of countries here.
How to Download VPN by Google One on Windows and Mac?
In case you didn't already know, the Google One VPN can be accessed on your Android or iPhone using the Google One app. To download it on your desktop, here's what you need to do.
1. If you don't have a Google One Premium plan, on your Mac or Windows desktop, go to the Google One website, select the Premium plan and sign up.
2. Next, navigate to the Benefits page.
3. Under VPN for multiple devices, click View details.
4. Click Download app and confirm the download.
5. After the downloaded is complete, open the file on your Mac (VpnByGoogleOne.dmg) or Windows (VPNbyGoogleOneSetup.exe) desktop.
6. Follow the on-screen instructions to install the VPN.
That's it! You can now enjoy the benefits of increased protection when you are online. That's not all. The Premium Google One plan allows you to share your VPN with up to five family members at no extra cost. So make sure to share your VPN across Android, iOS, Windows, or Mac devices with your family.