In today's digital landscape, businesses and organizations face numerous security challenges when it comes to protecting their sensitive data and ensuring secure access to resources. Recognizing this growing need, Switzerland-based cybersecurity company Proton has introduced Proton VPN for Business, a comprehensive solution designed to address the unique security requirements of enterprises of all sizes. We take a look at all the key features and benefits of Proton VPN for Business, highlighting its ability to enhance security and privacy for organizations.
The Evolution of Proton VPN for Business
Proton, known for its privacy-focused virtual private network (VPN) services, has been providing VPN solutions to businesses since 2019. Over the years, the demand for Proton VPN from organizations has skyrocketed. Thousands of businesses, ranging from startups to Fortune 500 companies, are benefiting from the value of Proton's VPN services. Now, Proton has officially launched Proton VPN for Business to cater to the specific needs of businesses in today's interconnected world.
Key Features of Proton VPN for Business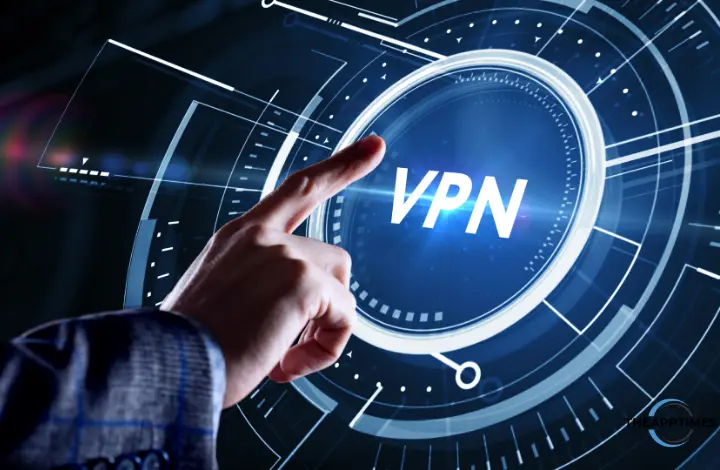 Proton VPN for Business offers a range of features that distinguish it from traditional VPN offerings. This makes it an ideal choice for organizations looking to safeguard their data and ensure secure access to company resources. Let's explore some of these key features:
1. Private Gateways for Enhanced Access Control
One of the standout features of Proton VPN for Business is the ability to deploy private gateways. These gateways allow organizations to segment access to their resources. This way, only authorized users can access specific gateways. This granular access control empowers businesses to limit access to resources based on user roles and responsibilities. This leads to enhanced security and reduced risk of unauthorized access.
Moreover, private gateways facilitate compliance with security certifications such as ISO 27001 and SOC2. By easily segmenting and controlling access to sensitive resources, organizations can meet the stringent requirements of various security standards. This will instill confidence in both customers and stakeholders.
2. Advanced Security Measures
Proton VPN for Business goes beyond traditional VPN offerings. It incorporates advanced security measures to protect organizations from threats such as malware, phishing, and man-in-the-middle attacks. These built-in protections help employees securely access company resources when operating on public networks, such as in coffee shops or hotels.
Additionally, Proton VPN for Business offers the NetShield Ad-blocker. This feature safeguards users from malicious advertisements, pop-ups, and trackers. This not only enhances security but also improves overall browsing experience by blocking intrusive and potentially harmful elements.
3. Simplified Management and Administration
Managing VPNs for large organizations can be a complex task. However, Proton VPN for Business streamlines the management and administration process by providing comprehensive administrative tools. These tools empower IT departments to efficiently manage thousands of users and devices across complex business environments.
By offering centralized management capabilities, it simplifies the deployment and ongoing maintenance of VPN services. This allows organizations to focus on their core operations without the burden of managing intricate VPN configurations.
4. Flexible Pricing Plans
Proton VPN for Business offers flexible pricing plans to cater to the diverse needs of organizations. The two main plans available are VPN Essentials and VPN Business, priced at €8.99 and €11.99 per user per month, respectively. These plans provide businesses with the flexibility to choose the features and capabilities that align with their specific requirements, ensuring a cost-effective and tailored VPN solution.
For organizations with unique needs, Proton VPN for Business also offers the Proton VPN Enterprise tier, which provides a fully customizable plan to suit the individual requirements of any organization. The pricing for the Enterprise tier is based on the specific demands of the VPN setup.  Organizations are free to design a VPN solution that perfectly aligns with their security and privacy needs.
Benefits of Proton VPN for Business
Implementing this VPN can offer a wide range of benefits for organizations. Let's explore some of the key advantages that businesses can expect when leveraging this VPN solution:
1. Enhanced Security and Privacy
Proton VPN for Business prioritizes security and privacy. It provides organizations with a robust defense against potential threats. With advanced anti-censorship measures, malware protection, and built-in safeguards against man-in-the-middle attacks, businesses can operate with confidence, knowing that their sensitive data and communications are secure.
Additionally, its open-source foundation ensures transparency and allows independent experts to verify its security claims. This commitment to transparency and accountability strengthens the trustworthiness of the VPN solution, making it an attractive option for security-conscious organizations.
2. Secure Remote Access
In today's increasingly remote work environment, secure access to company resources is vital. Proton VPN for Business enables employees to securely connect to corporate networks from anywhere in the world, even when using public networks. This flexibility empowers businesses to embrace remote and hybrid work models without compromising data security.
By leveraging this plan, organizations can ensure that their employees can access critical resources securely, regardless of their physical location, enabling seamless collaboration and productivity.
3. Compliance with Security Standards
Many industries and organizations are subject to stringent security standards and certifications. Proton VPN for Business simplifies the process of meeting these requirements by offering features such as private gateways for access control and segmentation. Organizations can leverage these capabilities to demonstrate compliance with security certifications like ISO 27001 and SOC2. This will instill trust among clients, partners, and regulators.
4. Scalability and Customizability
This VPN is designed to accommodate organizations of all sizes and complexities. The VPN solution offers scalability, allowing businesses to expand their VPN infrastructure as their needs evolve. Whether it's a small startup or a large enterprise, Proton VPN for Business can adapt to the unique requirements of each organization, providing a flexible and customizable VPN solution.
Conclusion
In an era where cybersecurity threats are prevalent, organizations must prioritize the security and privacy of their data and communications.
With Proton VPN for Business, businesses can enhance their security posture and ensure secure access to company resources.
The comprehensive features, including private gateways, advanced security measures, simplified management, and flexible pricing plans, make it an attractive option for organizations seeking robust VPN solutions.
By leveraging this VPN solution, businesses can protect their sensitive data, facilitate secure remote access, comply with security standards, and adapt to their evolving needs.
Visit Proton.com for more information on the new plan.