While Macs are more secure than their Windows counterparts, this does not mean they are completely secure. Indeed, the greater protection you get with a Mac may lead you not to take as much care with your data as you should, putting you at risk unwittingly. People try to spy on iPhones, Mac without jailbreaking and put your personal and sensitive data at risk.
To help you tackle this, we've put up a guide to securing your Mac. Even if you consider yourself a privacy expert, you're probably guilty of at least one of these blunders. Keep reading to learn how to improve the security of your Mac and protect your personal information.
Best ways to keep your Mac safe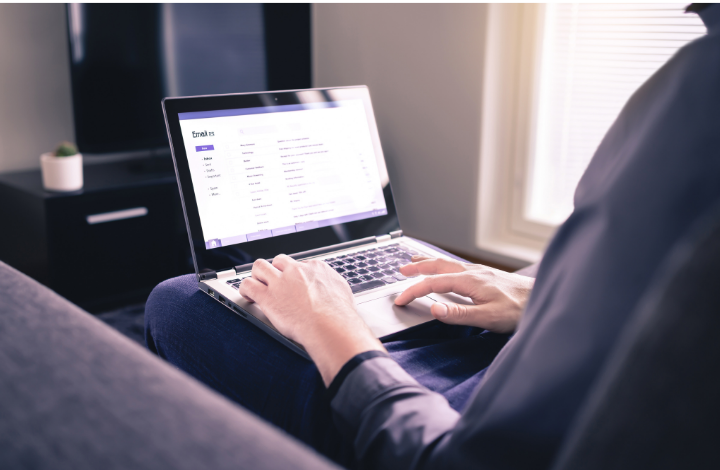 Keep your software updated
Keeping your Mac's software and programs up to date is perhaps the easiest and easiest approach to keep it safe from hackers. Cybercriminals target old software because they know where to look for security flaws that developers only fix in newer versions.
Updating your macOS applications to the latest OS X version is simple. Pick About This Mac > Software Update from the Apple symbol on the top left of your screen, and follow the installation steps.
You can arrange future OS X upgrades to be installed automatically once you've installed the latest macOS software.
Use Mac antivirus
There are many antivirus programs available. Still, many of them aren't good at protecting against macOS-specific malware — especially now that advanced malware is being directly targeted at Mac's by hackers.
Apple's built-in security safeguards aren't sufficient to keep your Mac safe from threats such as:
Ransomware.
Spyware.
Keyloggers.
Phishing attacks are on the rise.
Breach of personal information.
When selecting a Mac antivirus (that works), look for the following features to help keep your computer safe:
Malware protection in real-time.
Detection and removal of advanced ransomware.
Internet security software.
Protection against phishing.
Spyware defense.
Use privacy-focused browser
It can be challenging to stay safe and secure your privacy while exploring the internet. Apple's built-in web browser, Safari isn't the safest for online security and privacy; you'll still be subject to harmful websites and phishing scams.
Other popular browsers, such as Google Chrome, will not adequately secure your privacy.
One of the greatest methods to keep safe online is to use a different secure browser. The following are a few safe browsers:
These privacy-conscious browsers include built-in capabilities to ensure that websites aren't tracking your browsing activity or IP address to figure out where you are physical. Brave's browser also prevents harmful scripts from being placed on scam websites, which can be used to hack your device without your knowledge.
Use two-factor authentication for Mac
When you log into your accounts using two-factor authentication (2FA), you must enter a randomly generated one-time code in addition to your password.
Even if hackers know your passwords, two-factor authentication adds an extra degree of security by preventing them from accessing your data because they won't be able to guess the randomly generated one-time password.
While you should implement two-factor authentication on your online accounts, you should start with your iCloud account.
On iCloud, here's how to set up two-factor authentication:
For Mac OS X Catalina: Go to System Preferences > Apple ID > Password & Security > Password & Security > Create a two-factor authentication system.
For macOS Mojave and older versions of OS X: Set Up Two-Factor Authentication in System Preferences > iCloud > Account Details > Security.
To obtain the two-factor authentication codes, you'll need to enter your phone number.
Once you've set it up, you'll get a one-time password every time you log into your iCloud account on a new device or online.
Install and use VPNs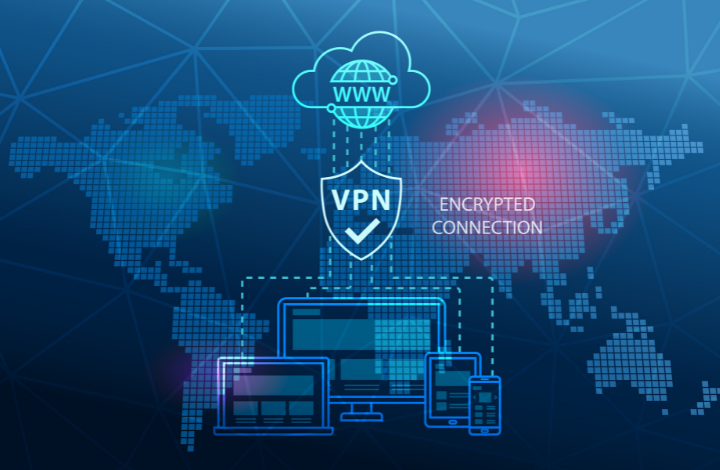 VPNs mask your original IP address and substitute it with one in a different country. This means that hackers and websites won't be able to track your connection or pinpoint your actual location, thereby making you anonymous online. VPNs also encrypt your surfing data, so hackers wouldn't be able to know what you're doing even if they were able to eavesdrop on you.
VPNs are used for various reasons, one of which is the ability to access geo-restricted content. Certain Netflix shows, for example, are exclusively available in Australia. To get around this geographical restriction, you can use a VPN to change your IP address to Australia and then log in to watch Netflix in Australia.
Use password manager
What are you doing to guarantee that your account passwords are kept up to date and secure? As previously said, securing your Mac with a strong password is critical. But what about when logging into accounts online, such as your social media profiles and online banking portals?
iCloud Keychain is Apple's password manager. It works by safely keeping your account login credentials, passwords, and credit card information. AES 256-bit encryption, sometimes known as "military-grade encryption," is used to encrypt all data.
While iCloud Keychain is convenient, it is limited in that it can only be used with Apple apps, such as Safari. Using a different browser will prevent you from logging in.
Unlike other password managers, it also won't tell you if your passwords are compromised in a data breach. The passwords can't be changed with a single click, so you'll have to change them one at a time.
Encrypt your files
Encrypting your files essentially encrypts your data and protects it with a password. For example, if personal information and important documents on your device are encrypted and require a password to unlock, a thief or hacker will be unable to access them.
Apple offers a built-in encryption technology called "FileVault" that makes protecting your most sensitive personal data a breeze.
Simply go to System Preferences > Security & Privacy > FileVault > Turn On FileVault in order to enable FileVault. To avoid forgetting your encryption password and losing access to your files, you'll be able to decrypt your files and change your encryption password using your iCloud account.
You could also generate an encryption key. However, the encryption key must be kept safe, not on your computer.
Conclusion
In conclusion, cybercriminals have recently targeted an increasing number of Mac users, but simple precautions like those described in this article can help you fully protect your Mac and data.
Data and information security tips like the ones mentioned above are very helpful. Let us know what you think in the comments below.