Your Apple ID password is the key to using your iPhone or iPad because it gives you access all your content in iCloud, lets you make FaceTime calls, send iMessages, purchase items from the App Store and iTunes Store and use Apple Play among other things. As is the case with passwords, it is easy to forget the ID or password you used to set up your iPhone. If you find yourself in such as situation, don't panic. You can easily find your ID and reset your Apple ID password by following the steps outlined in this tutorial.
How to Reset Your Apple ID Password In Case you Forgot It
1. Go to Appleid.apple.com
2. On the Apple ID page, below the section where you login with your Apple ID and password, is the link to reset your ID. Click the Forgot Apple ID or Password? link.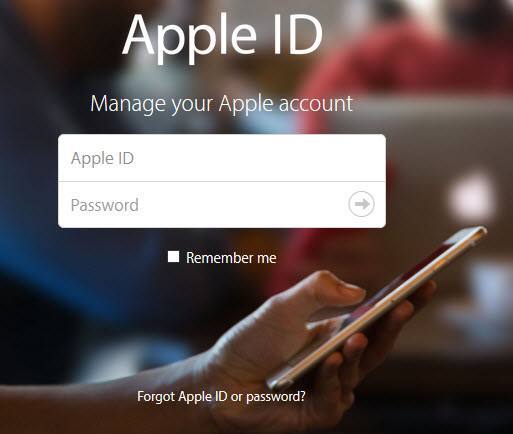 3. In the next screen, you'll see a page prompting you to enter your Apple ID to reset your password, unlock a locked account or recover an Apple ID. If you can't remember your Apple ID, click the Forgot Your Apple ID? link.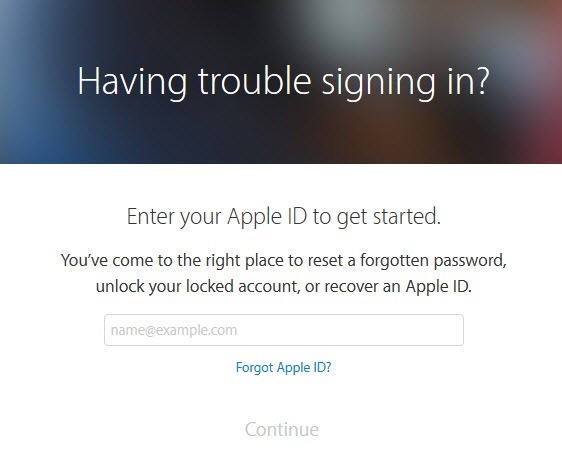 4. You will be asked to enter your first name, last name, and email address and when you click Continue, you will instantly see your Apple ID displayed on the screen.
5. If you already know your Apple ID, which is an email account, enter the Apple ID and click Continue.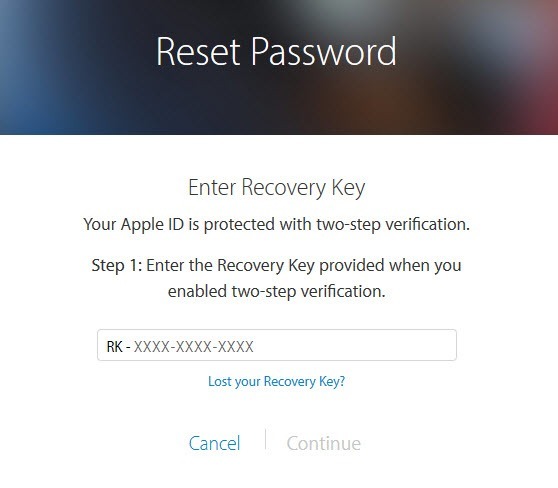 6. If you haven't set up 2-step verification, you will be asked to verify your birthday and click Continue. If you have set up 2-step verification, you will be asked to enter the Recovery Key (which I hope you have saved in a safe place) in the respective text box and then click Continue. Again, if you have lost your Recovery Key, you can click the Lost Your Recovery Key link and follow the steps to retrieve your key.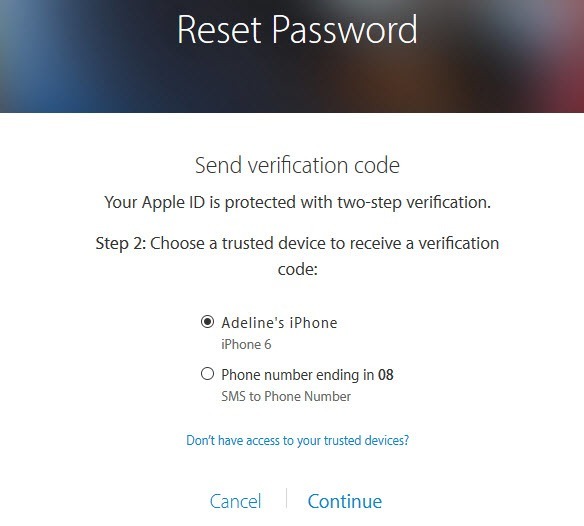 7. In the next screen, you need to select an option so that Apple can send you instructions to reset your password. If you have setup 2-step verification, you need to select a different set of options so that Apple can send you a verification code. Once you have selected the desired options, click Continue.
8. You will receive instructions via the option you selected and you can now go ahead and reset your password on the page you are redirected to. Remember to include at least one capital letter, a number, and a symbol in your password.
That's it! Once you have rest your Apple ID password, you can access all the protected features on your iPhone or iPad.