YouTube is a fun site where you can spend countless hours entertaining yourself. However, the social media channel has the tendency to automatically queue up videos it thinks you will enjoy so it can keep playing them in a sequence without your intervention. All said and done, YouTube is no mind reader and you may not want the videos to auto play whether you're watching them on your smartphone, laptop, or desktop device. If this feature is annoying the heck out of you, here's how to stop YouTube videos playing automatically on any device.
Whether you watch YouTube on your desktop or on a mobile platform, you'll see the Up Next option on the right pane of the YouTube window when you begin watching a video – like the one marked on this screenshot.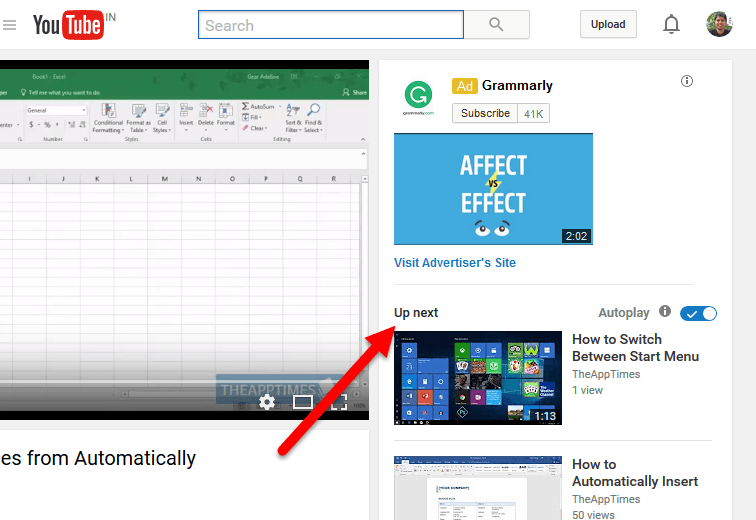 To stop YouTube videos playing automatically, all you need to do is turn off the Autoplay setting. Piece of cake, right!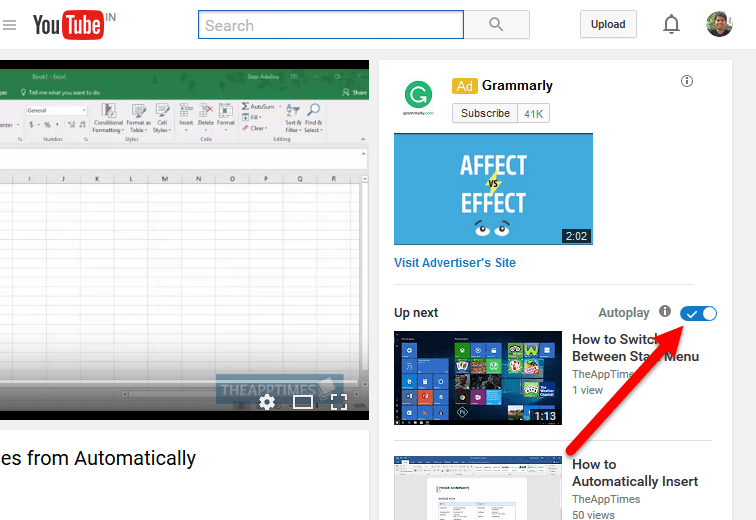 Unfortunately, this will only turn off the Autoplay option only on the device you are using. This Autoplay option is not linked to your Google account, so you'll have to turn off the setting on every device you use. Here's how to do that.
How to Stop YouTube Videos Playing Automatically On iOS and Android
1. Turning off Autoplay on iOS, Android, and other mobile apps is pretty straightforward because the option is available clearly on the app's screen. To find the option, load any video on the YouTube app.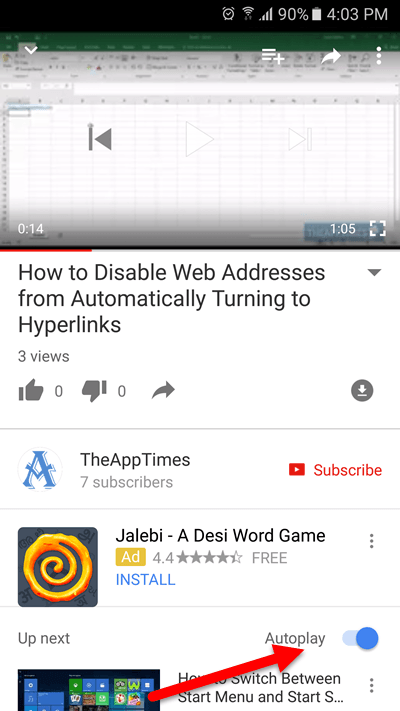 2.  Scroll down and look for the Autoplay button. The button will be located in the same place on both Android and iOS devices. If you don;t find the AutoPlay option on your app screen, you'll need to make sure you are using the most updated version of the app. Uninstall and reinstall if required.
That's it! You should not have any more videos automatically playing for you.
If you want to deactivate Autoplay on Apple TV, you'll need to head over to the YouTube app on your Apple TV and go to Settings to find the Autoplay option.
That's it! Now you can easily turn off Autoplay on whichever device you are using.