Apple devices have a predictive text feature called QuickType that lets your iPhone or iOS device suggest words that it believes you want to use when you're typing away on your keyboard. That's pretty handy because who wants to type abracadabra when you can just tap the auto suggestion box and get the job done. But as handy as this predictive tool is, there may be times when it can distract you from typing your message. Or maybe you just find it totally creepy and want to hide or turn it off completely. Either way, here's how to get the job done.
How to Hide Predictive Text on your iPhone
If you want to hide the predictive QuickType feature on your iPhone, all you need to do is swipe down on the auto suggestion bar and it will remain hidden. To being it back up, you simply swipe on the hidden bar again.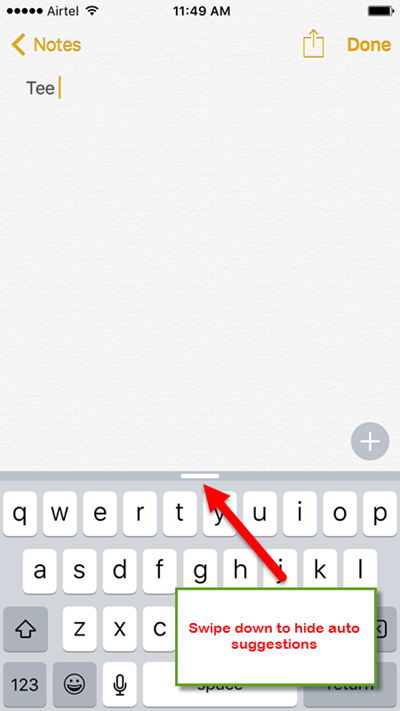 How to Turn Off Predictive Text on your iPhone
1. Go to Settings and tap General.
2. Scroll down and tap Keyboard.
3. Toggle the Predictive button to off.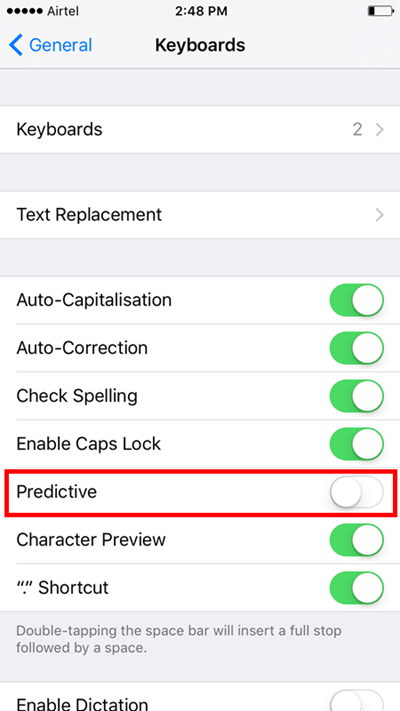 Now Apple won't make any auto suggestions for you when you type text in your iOS device. Notice that you also have options to turn off AutoCorrection as well. So if you find yourself sending some ridiculous text you can get rid of the AutoCorrect feature as well from the options on this screen.
Want to learn more yips and tricks for using your iOS device? Check out our iOS archives section for all the recent publications.