Popular navigation apps such as Waze and Google Maps have an offline mode to help you get directions particularly when your cellular reception is bad or when you have no Internet connectivity. If you want to use Apple Maps in offline mode to get directions, you can still do it, although it is not as straightforward as you'd like it to be. In case you are figuring out how that works, read on.
Apple Maps does not have an obvious option for offline navigation. However, it does have a built-in feature that caches your to and fro destination and saves it. Thanks to this, even if you enter an area that has poor cellular service, you will still be able to navigate smoothly. Just remember to keep Location Services enabled and running.
How to View Apple Maps in Offline Mode to Get Directions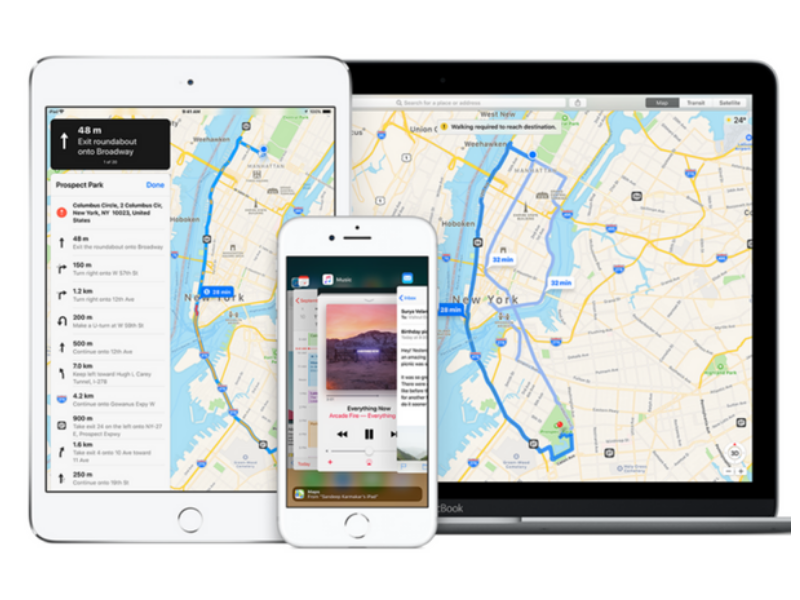 1. To access Apple Maps in offline mode, first make sure you have an Internet connection.
2. Then enter the address you wish to travel.
3. Select the route you'd like to take and Tap Go.
4. Wait for the route to load and your navigation to fully commence.
Your route will now be saved on Maps.
5. Ensure that Location Services is enabled.
You will be able to access the map along with the saved route. Any points of interest along the route such as restaurants along the way will also be visible.
Viewing Offline Maps
If you only want to create an offline map without getting directions, you can load the area when you have the Internet connection. Once you go offline, a lot of the basic details will be viewable. Try to zoom in and load as much of the area as possible while the Internet connection is active. The more you zoom in, the more area will be covered and viewable offline.
This is just a poor workaround to accessing Apple Maps in offline mode. If you really need to make some deviations in your route, get traffic data or stop at some point along the way, you won't be able to get much help.
Still, if you do plan to head over to an unfamiliar location, it is best to prepare beforehand so you're not left stranded.
For more iOS tips and guides like this one please check out our archives.