I recently decided to move from Office 2010 to Office 365 on my Windows 10 PC and after checking with tech support was told that I needed to uninstall my older version of Office for Office 365 to work without any issues. However, when I attempted to uninstall Office 2010 via the Control Panel as per the usual process, I found that my PC kept restarting without uninstalling the program. Then I attempted the use of Microsoft Fixit tool and despite repeated attempts, the uninstallation attempt failed.
Microsoft's support center lists an elaborate manual removal procedure to follow when all else fails but frankly that process is hopeless – pretty much like finding your way out of the Amazon jungle. If you went through pretty much the same struggles as I did, here's the best, most easiest way to uninstall Office 2010 from your PC. This should also work for uninstalling Office 2013 or just about any application.
Uninstall Office 2010 Using Revo Uninstaller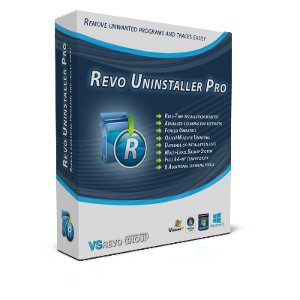 Revo Uninstaller is a program that I reviewed last May when I discussed how you could remove crapware and unwanted registry files from your PC with little or no effort. After spending countless hours trying to find a way to uninstall Office 2010 I finally decided I needed another program to do the job for me.
That's when I remembered this wonderful tool that I tested last year. Revo Uninstaller offers a fully functional trial and no unnecessary worries regarding hidden installation of adware or spyware.
Revo Uninstaller Professional comes with some great features, which I have listed from the official website.
Extended scanning for leftovers – more advanced scanning algorithms
Real-Time monitoring of system changes – during install of programs
Forced Uninstall – remove remnants of already uninstalled programs
Quick\Multiple Uninstall – quick uninstall of one or few programs in a row
Usage of the Logs Database – integration with a database of installation logs for better uninstall
Multi-level Backup system – including full Registry backup
Print and Export of installed programs – in TXT, HTML and MS Excel
Customizable and flexible User Interface
Visual themes support
Command line program uninstall support
Full 64-bit compatibility – Windows XP, Windows Vista, Windows 7 and Windows 8
It installed quickly and easily on my Windows 10 device. Once the UI is opened, all you need to do is select the application icon you want to uninstall and let the app do the job for you. Once the uninstallation is complete, Revo will look for leftover registry keys, files, and folders. Select all the files and hit the Delete button again.
In a few moments, Office 2010 will be completely uninstalled from your PC.
Before you use Revo Uninstaller, make sure you try uninstalling it via the Control Panel and Microsoft Fixit tool. Here's the quick guide.
To uninstall Office 2010 via the Control Panel in Windows 10
1. Right-click the Start button and choose Control Panel.
2. From the Programs menu, click Uninstall a program.
3. In the Uninstall or change a program screen, right-click Office 2010 and select Uninstall.
If the above steps fail:
1. Download and run the Microsoft Fixit tool.
2. Go to Control Panel and check if Office 2010 is removed. If that doesn't work, you can try Revo Uninstaller.
There is yet another cumbersome process that can be attempted if you are an advanced or power Windows user, but I don't recommend it. If you want to give it a try, here are all the details.
How did the uninstallation work for you? Did Revo Uninstaller meet your needs?
On another note, have you considered getting becoming an expert in Microsoft tools? With a little help from platforms like ExamLabs you can pass Microsoft Certification exams in just the first attempt easily. Check it out and tell us what you think!