If you receive too many email messages in your Mail app, you may have trouble managing them efficiently. One thing that you can do is filter messages that you haven't read and focus your attention only on those messages. To view only unread email messages in the Mail app, you need to make a small tweak. Let's see how to do it.
How to View Only Unread Email in Mail App in iOS
If you want to view only unread messages in your Mail app in iOS, here's what you need to do:
1. Open the Mail app and tap Mailboxes at the top left of the screen.
2. You'll see options like Inbox, VIP, Drafts, Trash, Archive and so on. If you don't see the Unread option, tap Edit at the top right of the screen.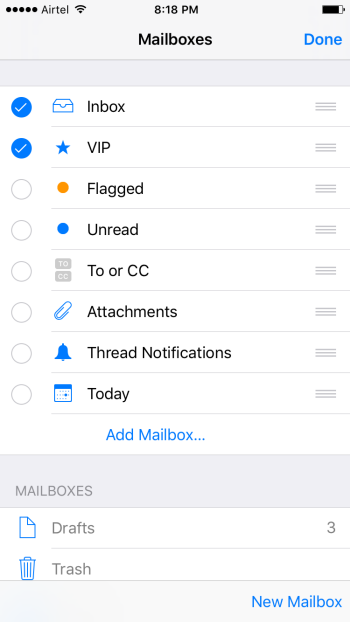 3. You will see Unread listed in the options on the Edit screen. Select it and tap Done.
4. The Unread Mailbox will now be visible and the next time to want to view only your unread mail, you can select this folder to quickly check your unread email.