As you approach a cross-country move, you face more stress than the average person who is planning for a new home. Unlike moving across town, you can neither easily make a second trip for something you forgot nor complete the move in one afternoon. In addition to choosing the right professional movers to help with the process, you can use these iPhone apps to make moving less stressful.
iPhone Apps to Make Moving Less Stressful
If you have iPhone or similar Apple mobile device, you can use Moving House by Appinators to organize and plan your move. This app creates to-do lists you can check off as you get everything ready for the move. The app comes with pre-made lists that have common moving tasks, which you can edit to complement your move. What is particularly nice about this app is its simplicity. It does not overload you with information, but rather offers basic lists for before, during and after the move.
To-Do List Pro is another iPhone app that helps you keep yourself on task throughout your move. You can set up your to-do lists on the app and sync it with your computer to manage your tasks through both devices. Email yourself reminders about your tasks from your phone so you are not prone to forget the important things to do as you are caught up in the moving process. This organizer has more bells and whistles than Moving House, so you have more control over what you do with the app if you want it.
The Magellan RoadMate app turns your iPhone into a GPS complete with all of the features of the popular RoadMate devices. This app can help you when you move by giving you reliable directions to your new home. If you need to stop for food on the way or need a rest area, it will point you in the right direction with the help of Yelp!, which is integrated into the app.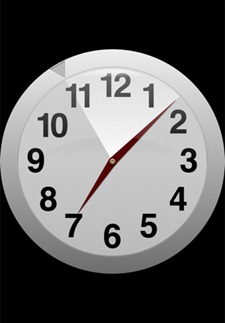 No matter how carefully you plan for your move, you're going to need a few reminders to ensure everything gets done on time. Gentle Reminder helps you keep track of to-do list tasks and appointments, all without the annoyance of alarms and vibrating reminders. It simply has a clock face that glows when you need to be reminded. Leave the app running when you're not using your phone to ensure you stay on schedule throughout the move.
Moving Van is the app you want for packing help. With it you can make notes, assign tasks, mark your belongings and record your packing plan. If you wish, detail the contents of your boxes and assign them numbers or names to make it easier when you unpack. If this is more than you want to do, simply assign boxes to different rooms and keep a digital note about the basic contents.
With the help of these apps, your move can go from stressful to streamlined, even if you are heading across the country. Make the most of your iPhone or other smartphone for your next move, hire the right moving company and you'll find your journey far simpler, even if you're facing a daunting distance.
Author Bio
Jessica is an organization and technology freak. From the best way to clean out her closet to choosing the right moving company, she relies on her smartphone and handy apps to help her make the best decisions!