Logitech's Wireless Keyboard K400 Plus is a really cool device that lets you navigate your TV-connected computer right from your comfortable couch, thanks to its all-in-one TV keyboard/touchpad feature.
Whether you want to click and scroll to watch videos, or browse the web, or even chat with your friends via your PC-connected TV, the Logitech Wireless Keyboard K400 Plus offers an ideal solution to do so.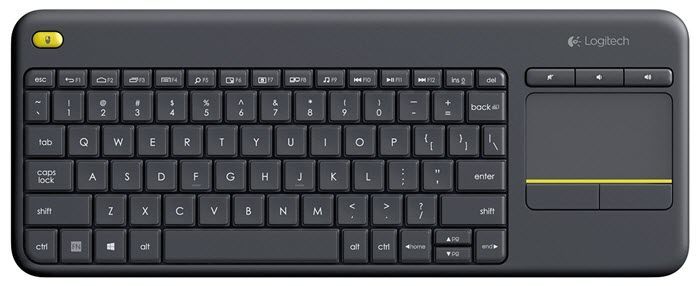 The keyboard has the familiar layout with a large 3.5-inch touchpad and a 10 meter long wireless range, which should ensure smooth connectivity even in a large, spacious room.
It has a decent battery life, lasting up to a year and a half without needing a recharge, with 2 hours of typing per day. The keyboard averages 4.3 out of 5 stars on Amazon and is available at a discount of 25%. You can now pick it up for just $29.99 as opposed to its regular list price of $39.99.
Check out the Logitech Wireless Keyboard K400 Plus on Amazon