There are times when you need to merge multiple video clips into one single file without losing video quality. There are plenty of free tools in the market that let you accomplish this task. In this post, we take a look at how Video Combiner from MP3 Toolkit lets you join multiple videos easily to create one single file without any issues.
How Video Combiner Works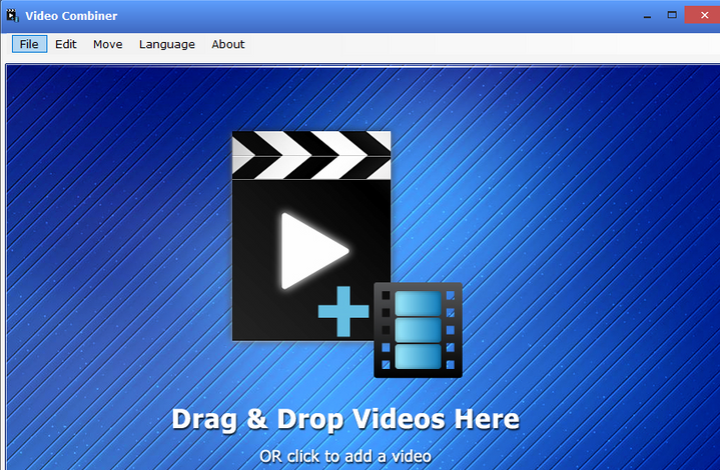 Video Combiner is a simple tool that lets you combine videos in multiple formats into one single file easily. It supports popular file formats such as MP4, MOV, FLV, 3GP, AVI, WMV, MPG, VOB among others. It also accepts videos recorded from your iPhone, Android phone, iPad and Android tablet.
To join multiple videos:
1. Drag and drop files into the Video Combiner UI
2. Select the file format you want to output.
3. If necessary, select a screen size or set the Scale video option.
4. Select the location you want to save the file.
5. Hit the Combine Videos now button to get the job done.
Video Combiner combine files that are in different file formats without losing the video quality and display aspect ratio. While doing so, it retains the original video bit rates by default, thereby ensuring no loss of original video quality.
You can also adjust the video quality of the merged file by customizing the video bitrate to your requirements.
Auto Fit Screen Size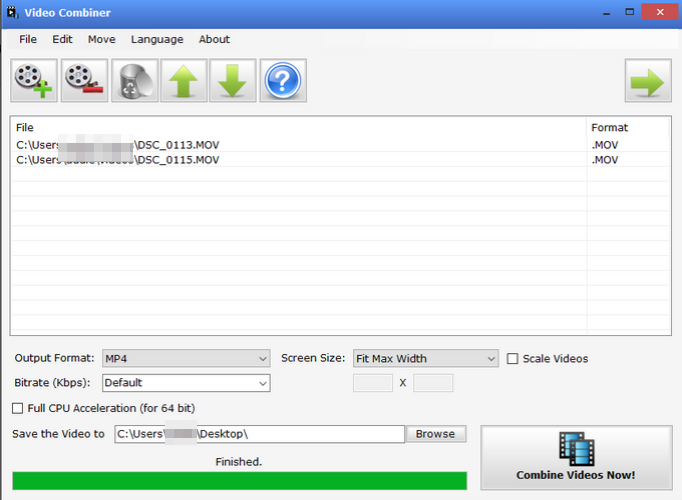 One of the unique features of Video Combiner is Auto Fit Screen Size. When you combine videos that have different screen resolution and aspect ratio, this feature helps to merge them into a standard 16:9; 5:4; and 9:16 format. Plus, it offers several pre-set options for adaptive video screen resolution.
For instance, you can use the Fit Maximum Width option to have the output video screen resolution same as the file with the biggest screen width. Or use the Fit Maximum Height option to set the output video screen resolution as the one with the biggest screen height.
If you don't want to use the pre-set options, you can use the Customize Size option to set a custom video screen size.
Scaling Videos
When you merge videos, Video Combiner retains the original display aspect ratios by default and fills up the blank area with a black screen. If you don't want to see the black screen, you can scale the video display aspect ratio to fit the full screen size using the Scale Videos option.
Key Features of Video Combine
Combine multiple videos into one video
Merge videos with different resolutions
Mix merge multiple video formats
Retain original video quality
Multi-language support
Keep /Scale display aspect ratio
Supports multiple video formats
Batch combine videos
Bitrate customization allowed
Multi-threads acceleration
Free and clean, No Spyware & Adware
Final Thoughts
I downloaded the free Video Combiner software and took it for a spin. I was able to install it quickly and easily. The tool did not have any additional spyware/adware installations. The video merger process was also straightforward and simple, although it took a little bit of time for the merger to be completed.
If you are looking for a free software or tool to join multiple videos for your home projects, you can check out Video Combiner at mp3toolkit.com