Learning to code is not everyone's cup of tea. But thanks to more and more apps coming on to the App Stores, it is becoming a whole lot easier to learn coding. Today, you can whip out your smartphone while waiting for the bus, engage in an interactive lesson session or two and learn how to code before you reach your destination. Mimo is one such app from developer Johannes Berger that helps you to learn how to code with the help of interactive tutorials and quizzes. Let's check it out!
Learn How to Code with Mimo App
Learning in the olden days used to be such a chore. Today, you have engaging and interactive ways to learn new stuff. If coding is what you want to be doing, but don't know where to start, check out Mimo. The app breaks down the learning content into small interactive practice sessions that takes only a few minutes to complete.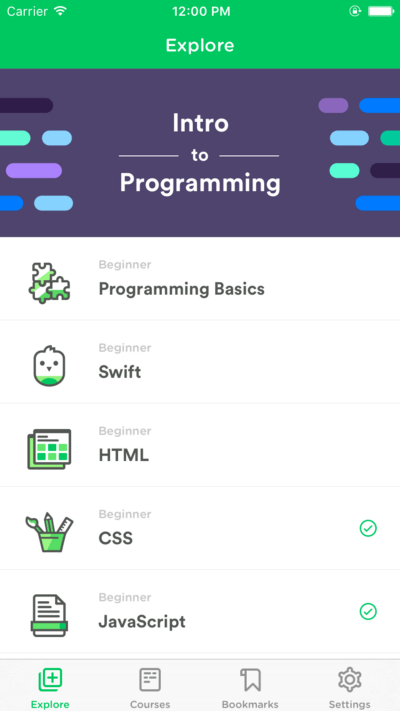 This makes it a great tool to use, especially since no one has a lot of time to dedicate to one activity. By learning small chunks of information at our convenience, we are encouraged to come back for more. Mimo is perfect for people between the ages of 18 to 35, but if you child is a keen coding enthusiast, you can start off even earlier.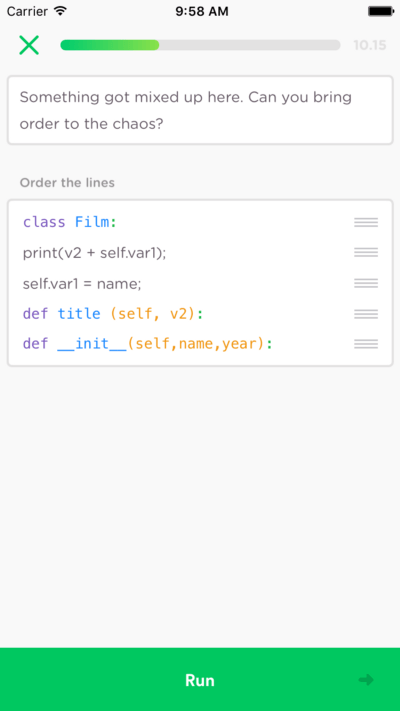 In Mimo, the lesson begins with a short sentence, a code snippet and some motivational feedback on completion. Since the lessons are gamified with points, badges and other achievements offered for progressing through the courses, learners are encouraged and motivated to come back for more.
Courses Currently Available on Mimo
The app offers courses for first time programmers as well as for those who are already familiar with coding. Courses currently on offer include:
Swift 3
HTML
CSS
JavaScript
SQL
Java
Ruby
Python
C#
C++
Courses on Git, Hacking, Machine Learning, R, Raspberry Pi, Terminal and more will be added during the course of the year. If you're interested in these courses, you can watch out for them in future updates.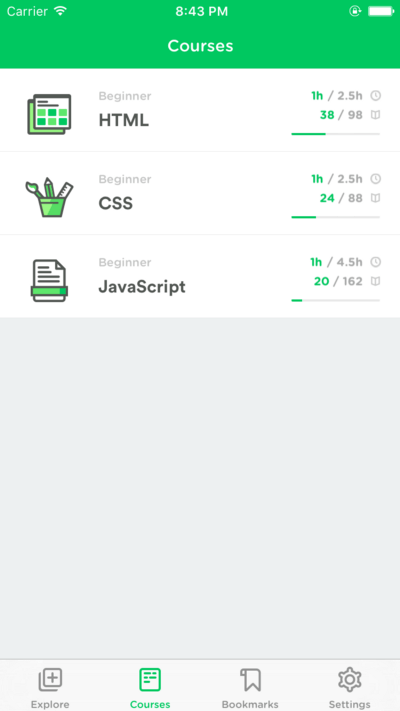 Mimo is a free app, but all courses only offer 2 free lessons. Afterwards you'll need to subscribe to the Premium plan to continue taking the lessons.
Mimo Premium runs as a yearly subscription costing $49.99 with no option to cancel during the subscription period. Payment is done via iTunes and the subscription will renew after a year unless you turn off automatic renewal at least 24 hours before the renewal date.
With Mimo Premium, you get unlimited access to all the courses and chapters, along with all the extensions, updates and additional courses added to the app on a regular basis.
If you are keen on learning about app development or how to build websites from scratch, Mimo is a great way to get started. Whether you are a beginner, someone with intermediate knowledge or an advanced-level learner, with Mimo, there's something for everyone.
Click the link below to check out the app.