Have you picked up a new Samsung Galaxy S20 for yourself this year? You can now add an extra level of style and sophistication to your impressive new smartphone while making sure it stays protected with a trusty case. If the S20 cases we covered in a previous article are not to your liking, and you rather prefer to go all leather, here are 5 cool leather cases for Galaxy S20 that you may want to check out.
5 Cool Leather Cases for Galaxy S20
Snakehive Genuine Leather Wallet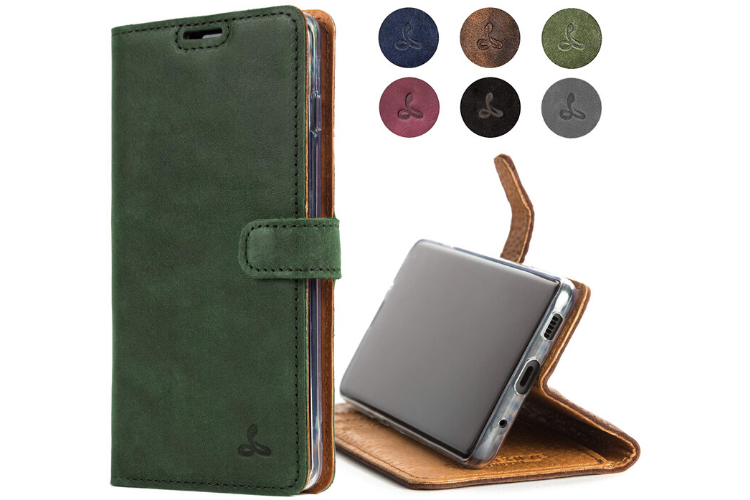 Handmade UK wallet makers Snakehive have a lovely collection of leather cases on Amazon in several eye-catching colors.
This wallet case is made from soft matt velvet-like European Nubuck leather, which ages over time giving off a beautiful unique patina finish.
The inside of the leather case has smooth soft leather to protect your phone screen from scratches. A rubberized TPU holder securely holds the phone in place, while protecting against shocks and scratches.
The case holds 3 credit card slots and a large note slot on the inside of the wallet. The leather cover allows access to all ports, including the charger and camera when the case is fully closed.
The case also doubles up as a stand so you can rest your Samsung Galaxy S20 on its side to watch videos in landscape mode.
Check out the Snakehive Wallet on Amazon
KEZiHOME Samsung Galaxy S20 Case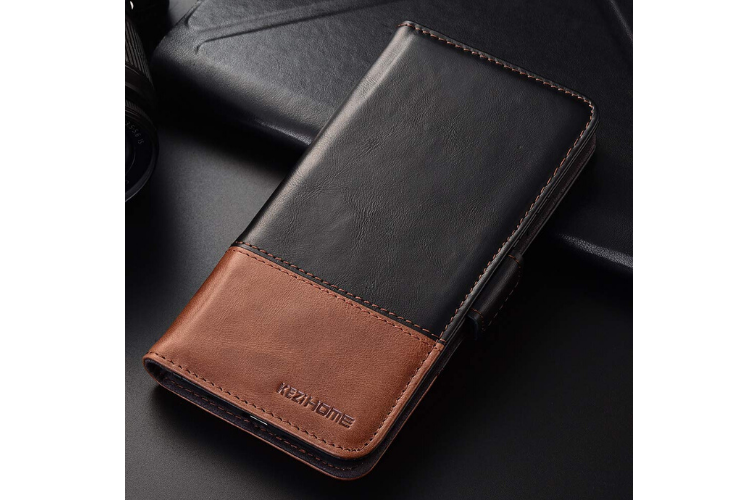 This KEZiHOME Galaxy S20 leather Case is made of premium genuine leather. It has a soft, flexible TPU inner case that provides dual-layer protection against scratches, bumps, shocks, dirt, and daily wear and tear. A magnetic flap keeps the case closed and protected.
It features RFID shielding technology which is known to block RFID signals and protect your personal information from unauthorized scanners.
The case sports 3 card slots along with 1 money pocket. It also doubles up as a stand, making it ideal for hands-free movie-watching.
This case comes in an eye-catching double shade of black and brown.
See the KEZiHOME Galaxy S20 Case
SHIELDON Galaxy S20 Case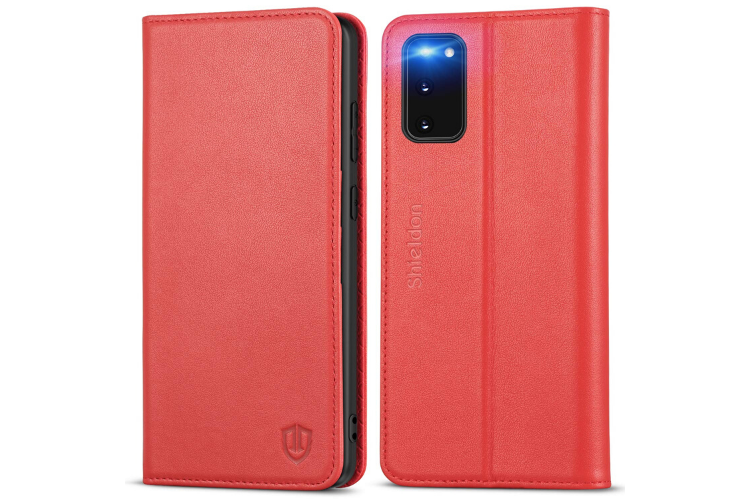 SHIELDON's Galaxy S20 leather case is made from genuine cowhide leather. The stylish looking case has soft TPU material on the inside that will not scratch the phone. It offers dual-layer protection against daily wear and tear and scratches. The raised edge around the camera help protects the glass from scratches and dirt.
This case also comes with RFID shielding material, keeping your personal information safe from unauthorized scanners. It holds 3 card slots and a side pocket for cash or additional cards. A magnetic closure keeps all your case contents secure. An invisible kickstand can be switched to a horizontal position for hands-free movie viewing.
You can pick up a SHIELDON Galaxy S20 Leather Case in Black, Brown, Dark Blue, Red and Coffee Brown.
See the SHIELDON Galaxy S20 Leather Case on Amazon
Case-Mate Leather Wallet Folio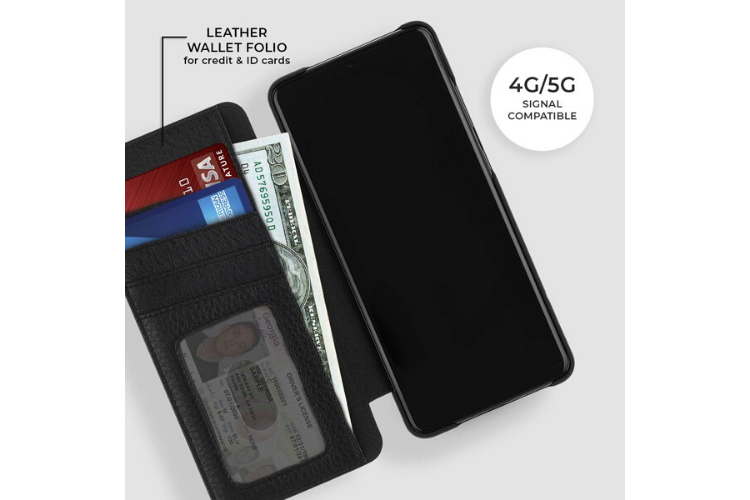 Case-Mate's leather wallet folio is made from handcrafted premium pebbled genuine leather and has 4 slots to hold your cards and cash. A built-in landscape stand lets you watch movies or chat with your friends conveniently in landscape mode.
The case comes with 10 feet of drop protection and is also compatible with wireless charging.
Check out the Galaxy S20 Case-Mate Leather Wallet Folio on Amazon
TUCCH Galaxy S20 Wallet Case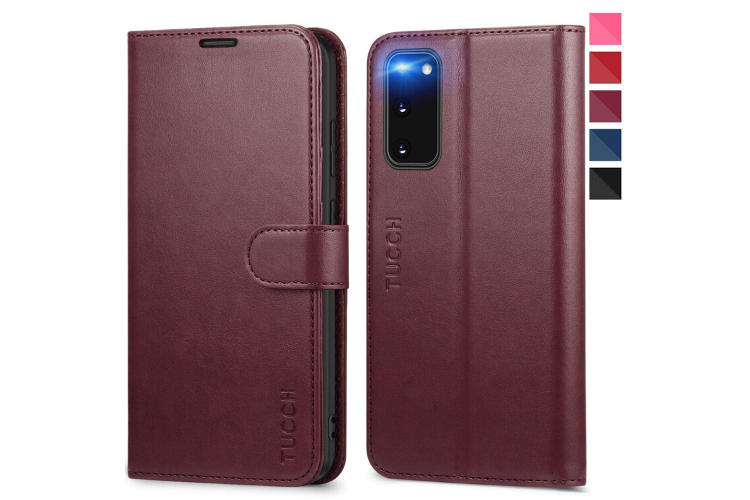 Lastly, we have the TUCCH Galaxy S20 Wallet Case, which is not only totally affordable, but also boasts all the good features you'd expect in a smartphone case. There is a stand functionality to help you watch hands free videos. A magnetic closure helps keep everything secure.
You have 3 credit card slots and a large pocket to keep cash or extra cards. There's also RFID technology to effectively shield signals and keep your personal information safe. 
Finally, there is dual layer protection with the soft TPU inner shell acting as a cushion against shocks while the raised edges protect your phone against drops and bumps.
This case comes in gorgeous shades of red, wine red, blue, black, and hot pink.
Check out the TUCCH Galaxy S20 Wallet Case on Amazon
So that's a round up of some of the best-selling leather cases for the Galaxy S20 on Amazon. We hope you find something you like in this list. If not, you can always find more Awesome Samsung Galaxy S20 Cases to Show Off Your New Smartphone in our previous post. Be sure to drop in your comments if you have a favorite!