Currency trading enthusiasts today can take heart from the fact that trading on the go has become quite effortless, with apps being designed for smartphones and tablets. One app in particular, MetaTrader 4 has incorporated almost every conceivable feature you might want in a forex trading application. Its intuitive design and easy access to information makes it a must have tool for anyone looking to make money off the forex markets. In this post, we take a look at how the MetaTrader 4 app for the iPad has been constantly evolving to offer the best trading experience for users.
MetaTrader 4 for iPad: Review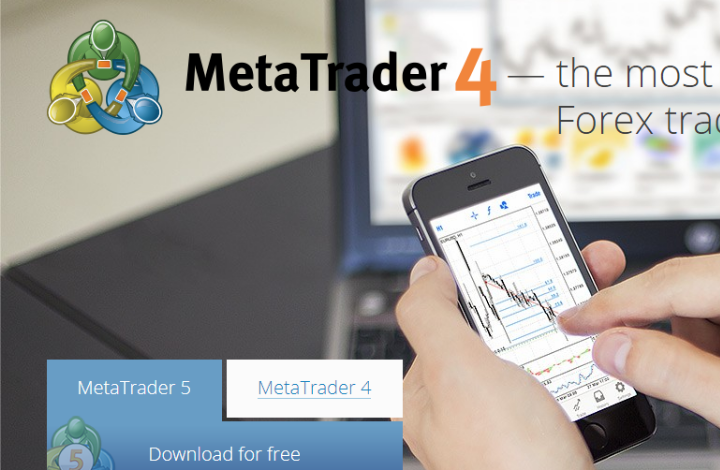 Developed by MetaQuotes Software, MetaTrader 4 is a dynamic forex trading platform that lets you buy and sell currency on the go simply by logging into the native app on your iPad or iPhone. It's simple and intuitive interface lets you access over 1400 servers of financial brokerage companies free of charge and lets you engage in your trading activities at the tap of a few buttons.
Traders who have long been complaining about the lack of a native iPad app can enjoy top notch advantages that the MetaTrader 4 iPad app now offers. In fact, much of its features are in line with what you would find in the desktop version, and it even betters the iPhone app with two unique features: one-click trading from the chart window and the availability of a toolbox window that displays all your open orders, your recent trading history, as well as all your financial news, journal, and correspondence with brokers.
And, unlike the iPhone app, the MetaTrader 4 app for iPad lets you view not one but four charts simultaneously. This dynamic feature makes it much easier to track different currencies at one point of time. And the charting goodness doesn't stop there. As I mentioned earlier, you can now click from a chart to conduct trading activities, search your complete trading history and even do a journal search.
Indeed, MetaTrader 4 recognizes the importance of real time data and that's where the the toolbox window comes into play displaying the most up-to-date news and information as it happens. For better engagement with brokers and their representatives, the app now offers an internal mailbox that makes instant communication with the people that matter possible in a safe and secure environment.
MetaTrader 4's redesigned charts offers easy and convenient editing options including the ability to resize, zoom, scroll, move or delete indicator windows, and change the chart color schemes. Additionally users can re-arrange chart windows according to their convenience so that trading, searching and navigating from the chart window is intuitive and effortless.
Additional technical improvements to the app include a couple of new timeframes (W1 and MN1), sound notifications when trading, and graphics optimized for high resolution Retina display.
MetaTrader 4 is definitely one of the most flexible and customizable platforms you will find in the market today. Whether you want to change the type of graphs displayed, its colors or line width; do a technical analysis with its 30 odd technical indicators, 9 timeframes, and 3 types of charts, or chat with a registered MQL5.com user, you'll find that MetaTrader 4 offers a comprehensive and complete platform designed to make your forex trading a breeze.
MetaTrader 4 offers full support for the iPhone 5, iPad, iPad 2, iPad Retina and iPad mini too! And all these great features are available for the price of free.
Download MetaTrader 4 now and experience the best trading opportunities wherever you go!