MileBug is a reliable GPS mile tracker app that lets you track your trips and expenses related to it so you get your tax deductions without a problem. This is especially handy for users who write off expenses connected to their work-related trips. MileBug is an amazing app that makes tracking trips as easy as eating pie.
Simply download the reasonably priced app, and start driving. The app is so simple and easy to use and at the same time is chock full of features that let you make it your own.
MileBug App Review
The savings from Milebug isn't just related to deductions in trip related expenses like gas and tolls paid, it also provides savings in terms of not charging expensive monthly tracking fees.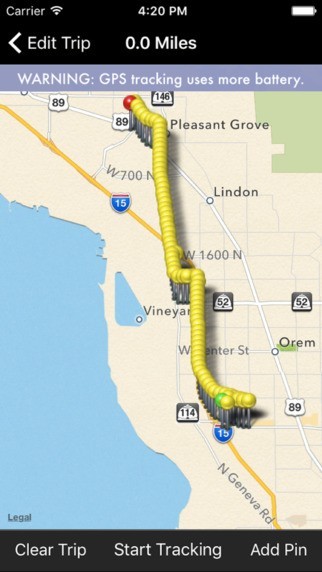 MileBug leverages the power of your device's built in GPS to track exactly where you go, from point A to point B. Along the way, every 1/10 of a mile, it tags your location with a pin that you can later go into and edit with notes. For instance, you may have stopped to fill gas, or to grab a coffee with the client. All of these would be expenses you would want to capture and use later.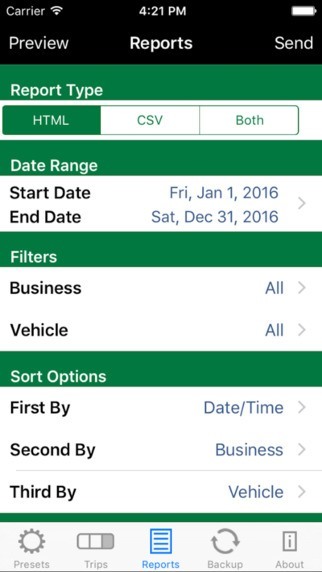 Trip tracking can be done a numerous variety of ways. You can track by business, by charity, or for medical. You can even create your own categories. You can even customize your monetary units so you can track for trips in other countries.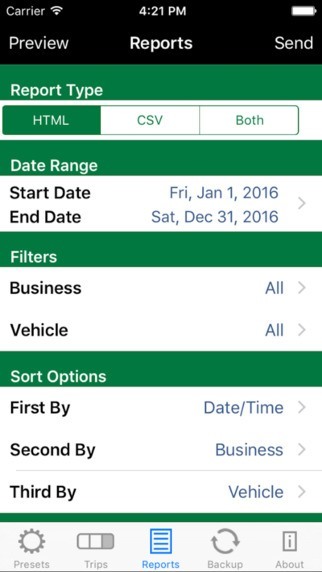 If you have a particular type of trip that you take often, you can set it up in Frequent Trips, so you start and stop it easily, without having to enter the same data over and over again.
When you are ready to retrieve your data and use it, move over to the Reports screen and customize the reports in a ton of different ways to display what you want to see in your report and how you want to see it.
Also Read: Manage Your Business Travel Expenses Easily with Reconcile App (iPhone)
The app provides safe and reliable collection and backup of data as well. Don't worry if you've lost your phone. If you have been backing up your data to the cloud or if you've been emailing, you can log into your account from an iPad and retrieve it. Another neat feature is the iTunes File Sharing option, which allows you to save your data to a file on your computer, for later retrieval.
The features of MileBug are endless, and the more you play with this app, the more you will discover how useful it is for you. The customization options help turn it into your very own app, because no two users will use the same way.
The only confusing part of the app was the sorting. I was unable to select "none" for the second and third sorting option, and all I wanted to do was sort by business. So, I chose business all three times, and got what I needed. The only downside here is that this is an apparent way to achieve this.
Download MileBug today and start tracking your trips with ease. You'll wonder what you've been doing without it!
Download MileBug from App Store