If you spend long hours at your desk, you could end up with a stiff neck and shoulders. A good monitor stand or monitor riser could be just what you need to alleviate the problem. The Mount-It Computer Monitor Stand is a sturdy, elegant solution that not only lets you adjust the height according to your convenience but also acts as a nice space saver, letting you store your keyboard, mouse and other accessories below. Here's more on the Mount-It Desktop Riser.
Mount-It Computer Monitor Stand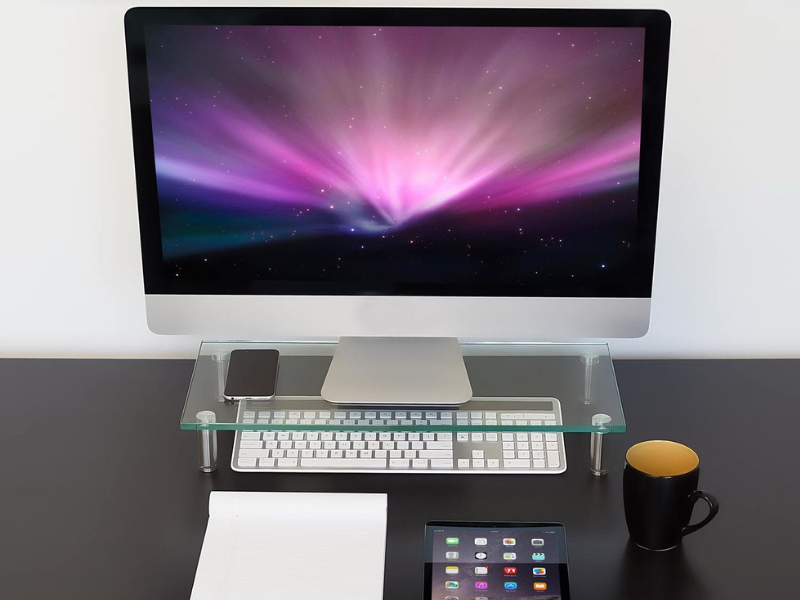 One of the biggest causes for stiff neck and tension in your shoulder muscles is the poor positioning of your computer monitor. Often, monitors are placed at lower levels, leaving you looking down on the screen for hours. This adds tension to your neck traveling all the way down your shoulders to your back.
The Mount-It MI-7260 computer monitor stand elevates your screen to a comfortable height for improved viewing. This ensures that the next time you sit down to work, you automatically assume a better posture, reducing your back and neck pain.
Design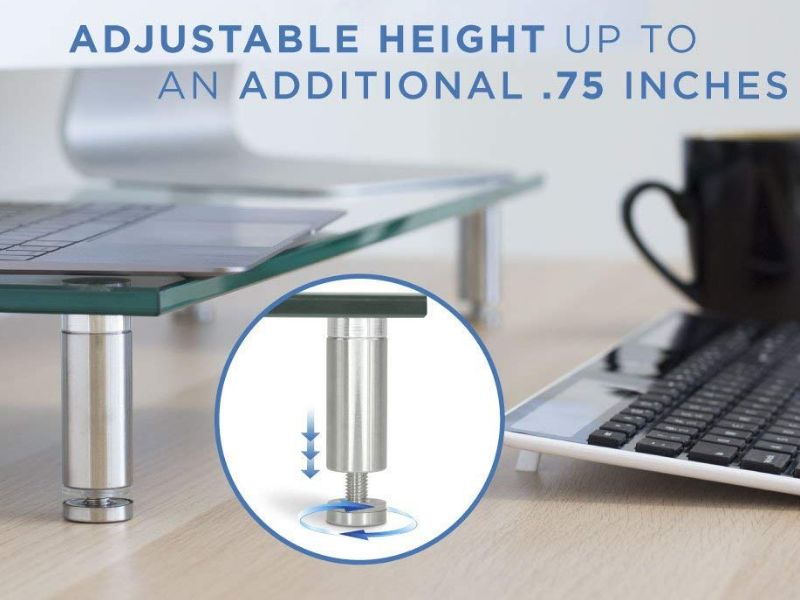 The Mount-It stand is 22″ long, 9″ deep and 3″ high. It is made of 3/8" premium tempered glass and brushed aluminum legs. The legs are adjustable up to an additional 15 mm to create a level balance even on slightly uneven surfaces.
The sides of the stand sport sleek white riser panels. On one side there are USB ports, microphone and headphone ports that allow quick charging of your devices.
Compatibility
The Mount-It desktop riser is compatible with a wide range of displays including TVS, computer monitors, printers, and other office equipment. The stand can hold up to 66 pounds or 30 kgs of equipment, allowing you to keep displays of up to 32 inches comfortably.
Space Saver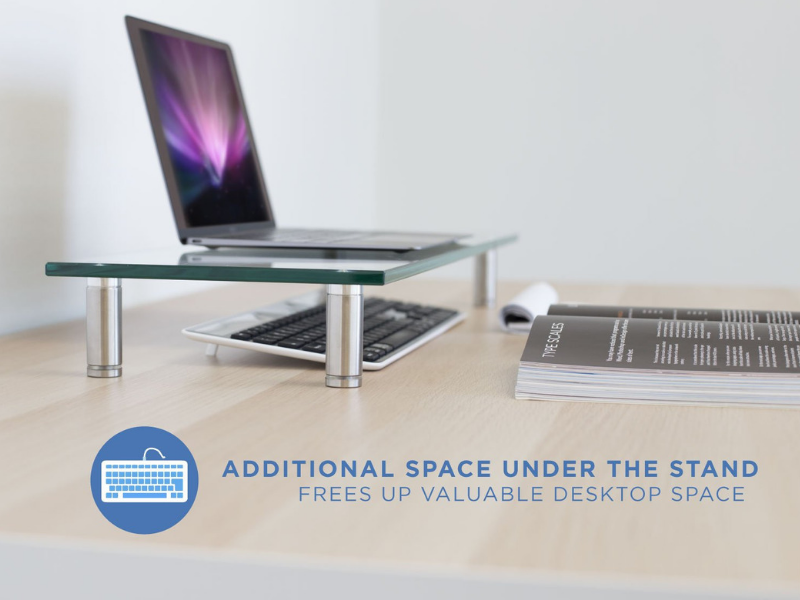 The desktop riser elevates the computer monitor, with the result you have extra space under the riser to store your keyboard, game consoles, laptop and other items and accessories. You'll have to admit that the glass stand looks quite elegant on the desk, and should blend in nicely with any office decor.
Final Thoughts
If you have a stiff neck because of constantly looking down on your monitor, adding a monitor stand could make all the difference. Check out this elegant monitor stand from Mount-It to see if it meets your needs.
It is available on Amazon for just under $40.
Check it out and tell us what you think!