Sports fans can enjoy all kinds of different apps, and accordingly there are hundreds if not thousands to choose from. Some cover individual sports or leagues. Some provide highlights and score updates. And some help you to engage with the sport of your choice in whatever way you choose. To help sift through the ever-expanding heap of available options, we're taking a look at some of the very best apps for sports fans in 2018.
Must-Have Apps For Sports Fans
The Athletic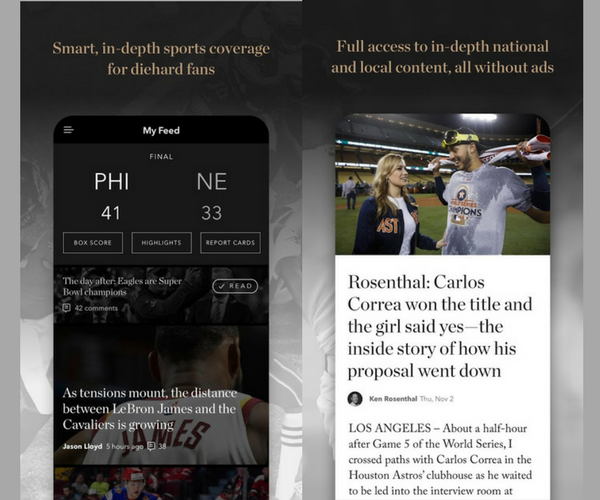 Probably the trendiest name both in sports apps and sports journalism, The Athletic appears to be onto something big. Armed with $2.1 million in new funding this year it's attempting to replicate its growth in Chicago and other local markets to become a more universal platform for sports coverage.
This is an app running on a very affordable subscription model such that there are no tiers of premium content and there are no advertisements. Furthermore, The Athletic has hired some of the better writers in the sports world – including many who were let go when ESPN famously purged so much of its talent.
We don't yet know what The Athletic will grow into, but it's not bad for basic scores and updates, and it's arguably the best sports platform out there for written content.
Draft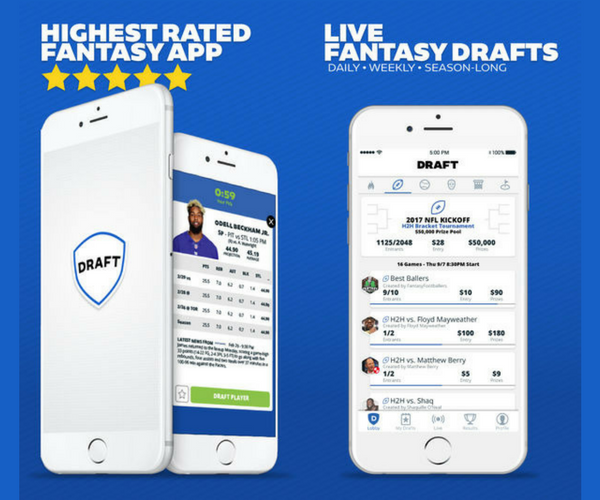 Daily fantasy has been around for a while now and as one guide put it is just a variant of fantasy sports that limits competition to a single week or day (depending on the sport). But most of the main apps – FanDuel, DraftKings, and even Yahoo Fantasy – have worked more or less the same way.
Draft is essentially a variant on the variant, and has gained popularity in the last year or so. The key difference is that while other apps work with auction style drafts, Draft organizes quick "snake" drafts, which are believed to be more balanced for players.
The app openly boasts that players have a better chance of picking a winning lineup than they would in other draft formats, but if nothing else it's a fun alternative way to play daily fantasy sports.
FIFA Official App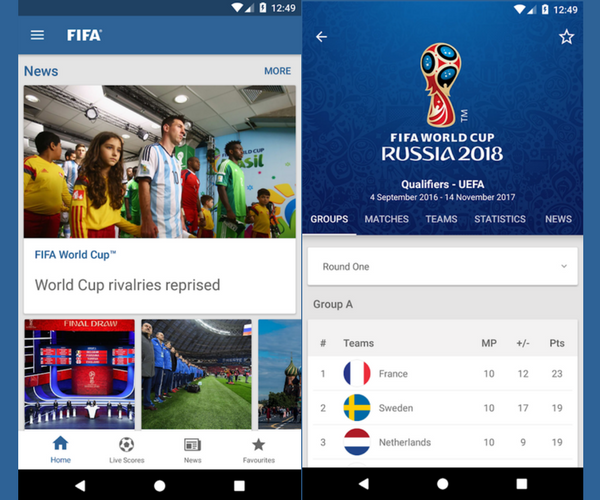 The official FIFA app is always a good one for soccer fans to keep on their phones. But it is particularly relevant in 2018 given that we're approaching the World Cup. It wouldn't be a surprise to see FIFA put out a Cup-specific app as we get closer to the event. For now this is the go-to mobile platform for news, updates, and coverage of the biggest competition in world sport. It's a smooth, attractive app that should make it a joy to follow the action this summer.
ESPN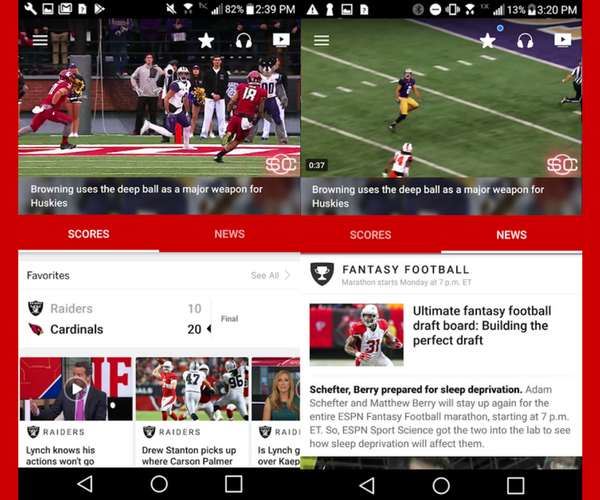 ESPN has gotten a lot of bad press in the last few years and it does appear that in certain ways the service is declining. TV ratings have gone down and subscribers have dropped off. The company has even cut ties with a lot of talented journalists and other employees. Despite all of that, ESPN can still lay claim to its slogan as the "worldwide leader in sports."
There is still no better app for scores, highlights, and quick information about all your favorite teams and favorite sports. It remains a vital resource for any serious sports fan (and is still vastly superior to more independent alternatives like The Score).
Thuuz Sports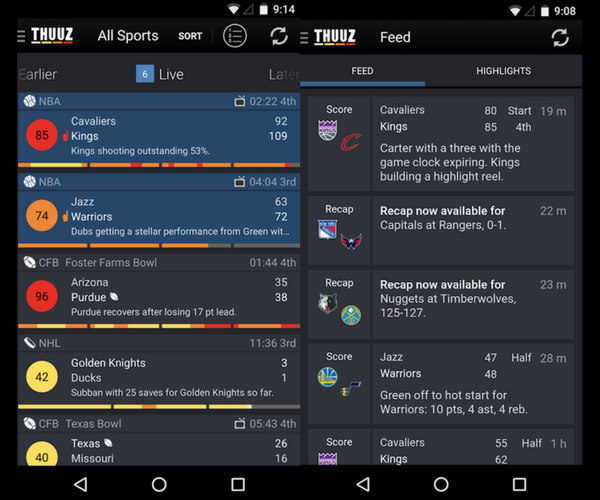 This is a growing app that's based on an interesting concept for busy sports fans. Basically it learns your favorite teams and then uses the information to grade potential games on an excitement scale. The CEO has said that the idea is to be pervasive in a way that's analogous to Pandora or Netflix, but for sports.
It provides real time updates and gives you an idea of which of two events happening at the same time might be more worth your time. With Thuuz it feels like there are still some kinks to work out. However, the concept is terrific and the execution so far is pretty good.
Conclusion
That's our roundup of the most exciting sports apps to check out this year. If there's an app that you think should make it to this list, share it with us in the comments.
Cheers,
Adeline